Host your Windows applications on AWS and provide web access to multiple concurrent users.
No client needed, just a web browser!
You can now access your Amazon VMs (AWS) over the Internet using just a web-browser.
Thinfinity Remote Desktop Server offers you a secure, pure HTML5 client compatible with Google Chrome, Firefox, Safari, Edge, Opera, and any other major browser.
Publishing your AWS instance online is very simple, there are just a few steps you have to follow.
Please make sure you are using running the latest version, you can check the downloads page here.
By default, Thinfinity Remote Desktop Server will listen on port 8443. To verify this open the Thinfinity Remote Desktop Server Gateway exe file: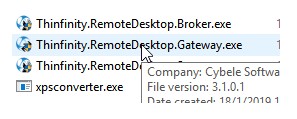 This is the General page, that lists the port and other data about the Gateway:
With this information, we can now go to the AWS portal and open the port for Thinfinity Remote Desktop server.
Go to the 'Security Groups' tab:
Create a new Security Group: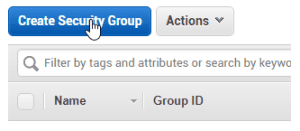 Add the port you configured in the Thinfinity Remote Desktop Server Gateway manager (we will use '8443'):
Now select the Security Group on your VM. To do so right click on the VM and go to "Networking > Change Security Groups".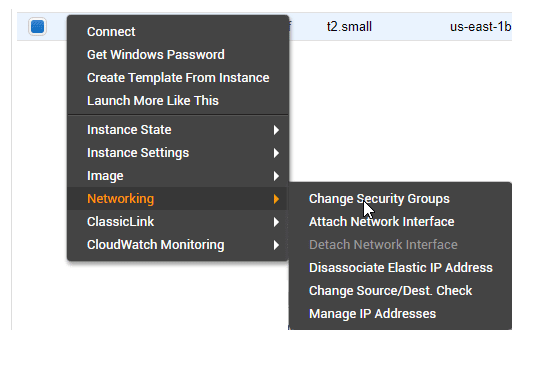 Last but not least, make sure port 8443 is also open on Windows Firewall in the VM. You can add an inbound rule to be sure. In order to do so, run "wf.msc" to open Windows Firewall: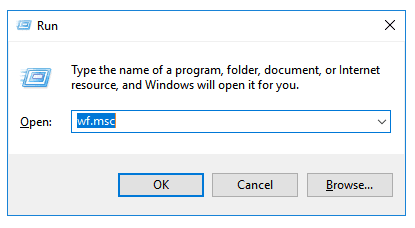 1. Create a new inbound rule:

    2. Select Port and hit "Next"
    3. Make sure "TPC" is selected and add the specific port. If you have the default port configured in Thinfinitiy Remote Desktop Server Gateway just enter "8443" and hit "Next".
    4. Select "Allow all connections" and press "Next".
    5. Ensure "Public" is checked and press "Next".
    6. Add a name and description and press "Next.
Finally, you should be able to reach your Thinfinity Remote Desktop Server URL from the internet!
You can also read our guide for Web Remote Access Over Internet.
Have any questions? Contact us here to get assistance or email us at [email protected] or leave a message on this same post.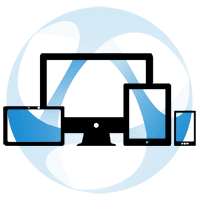 Thinfinity Solutions
As you already know, Thinfinity Remote Desktop provides remote access, desktop delivery, and app publishing solutions.
Securely deliver your Windows applications and desktops to any device with an HTML5 browser, no matter if they are hosted on the cloud, installed on-premises, or on hybrid architectures.
Thinfinity Remote Desktop comes with its web server that creates HTTP and HTTPS connections with the end-user browser, using web sockets and providing a fluent user experience, even with heavyweight workloads. It is really that simple!
Would you like to know more? Explore our other remoting and web-enabling solutions, enjoy our free trials, or request a custom demo HERE. No commitment!
We will be happy to assist you and show you our portfolio for remote desktop, screen sharing, digital workspace, and application virtualization.