Have you ever wonder how to change screen resolution in your Remote Desktop session? We've now added a new feature to our Thinfinity Remote Desktop, called "Update session resolution on resize".
This new feature automatically adjusts the RDP screen resolution to the browser's resolution, without needing to "refresh" the browser for the new screen resolution to be applied.
This new option uses the "Dynamic Resolution Update", and is only available for Windows editions that are running RDP 8.1 ( Windows Server 2012 or newer, Windows 8.1/10 ).
To enable this new feature, edit your existing "Access Profiles", navigate to the "Display" tab, and check the "Update Session resolution on resize", as shown below:
New "Access Profiles" created after the update will enable this option by default.
Have any questions? Would you like to suggest any other feature?
Contact us at [email protected] or leave a message on this same post.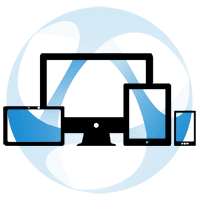 Thinfinity Solutions
As you already know, Thinfinity Remote Desktop provides remote access, desktop delivery, and app publishing solutions.
Securely deliver your Windows applications and desktops to any device with an HTML5 browser, no matter if they are hosted on the cloud, installed on-premises, or on hybrid architectures.
Thinfinity Remote Desktop comes with its web server that creates HTTP and HTTPS connections with the end-user browser, using web sockets and providing a fluent user experience, even with heavyweight workloads. It is really that simple!
Would you like to know more? Explore our other remoting and web-enabling solutions, enjoy our free trials, or request a custom demo HERE. No commitment!
We will be happy to assist you and show you our portfolio for remote desktop, screen sharing, digital workspace, and application virtualization.