Coming soon... Thinfinity®
We are excited to announce that our "Thin" products are rebranding!
We're getting very close to the official release of a series of new products and we thought that it would be a good time to update everyone on where Cybele Software, Inc. is heading and what you can expect next.
It's been over 4 years since we introduced the first member in our line of Thin products and we must now recognize what an amazing journey it's been! We've still got a long way to go in our vision of providing the best remote desktop access technologies, but we're making steady progress towards that goal.
During these years our team and expertise have grown to deliver upon our users' evolving requirements in advanced remoting and integration technologies. We have striven to provide our customers with the very best products and support we could possibly offer.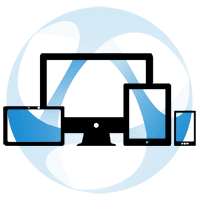 Today we would like to announce our new product brand: Thinfinity®. This new identity preserves all of the existing values of what our original one stands for, while simultaneously moving the brand forward. It's an exciting time for us at Cybele Software, Inc. and we hope you enjoy the new changes coming your way.
The decision to renew ThinRDP, ThinVNC, and WebFMX products was brought about by some major changes that have taken place within the company over the last few years. These changes have included new goals, new strategies, and new technological breakthroughs, as well as an increase in effective cooperation with other players in the market.
We pride ourselves on developing some of the most innovative, cutting-edge technologies in the markets we serve and this rebranding will mark the beginning of a new phase for us. We believe this change demonstrates to the global innovation community our ongoing commitment to providing the most effective remoting, integration, and emulation solutions.
Stay tuned for some other exciting announcements coming shortly!
  Mauro C. Amor, Business Director, Cybele Software, Inc.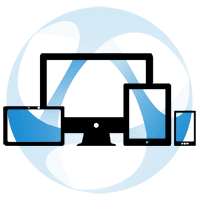 Thinfinity Solutions
As you already know, Thinfinity VirtualUI is a web-enabling SDK to run apps on a browser without rewriting the code. On the other hand, Thinfinity Remote Desktop is a remote access, desktop delivery, and app publishing solution.
Explore our remoting and web-enabling solutions, enjoy our free trials, or request a custom demo HERE. No commitment!
We will be happy to assist you and show you our portfolio for remote desktop, screen sharing, digital workspace, and application virtualization.