In this article, we'll show you how to properly configure the NOD32 ESET antivirus software to work properly with Thinfinity VirtualUI.
For those who are new here, Thinfinity VirtualUI it's a development platform that allows you to take any existing application written to run on Windows Desktops, and run it within any web browser as if it was a native HTML5 app. Developers who read this often ask: "Does it require me to rewrite the whole app?" The answer is: NO! You just need to add a single line of code to your source code and you´ll be ready to go.
Configure NOD32 ESET Antivirus
There are three possible solutions for the antivirus to coexist with our software.
Open the NOD32 ESET antivirus configuration and go to the Internet Security section
In it, you'll find the Web and Email tab at the left panel.
From there you are able to edit the Excluded applications section.
You would need to allow the following executables for VirtualUI to function:
Thinfinity.VirtualUI.Server.exe
Thinfinity.VirtualUI.Broker.exe
Thinfinity.VirtualUI.Gateway.exe
Thinfinity.VirtualUI.SvcMgr.exe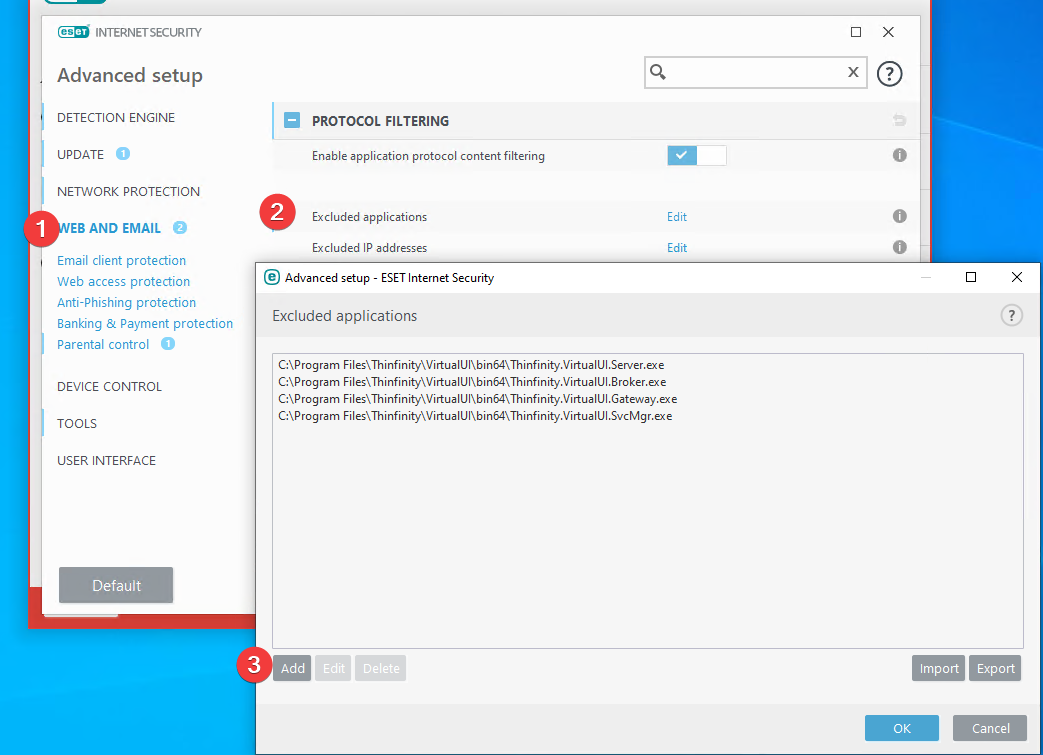 Another solution would be to set up an Excluded IP address. You can achieve this by clicking that option on the Web and Email section of the antivirus application.
And another possible solution for this would be disabling the Network attack protection (IDS)

If you have any questions regarding the SSL certificate management, you can leave a comment below or send us an email at [email protected].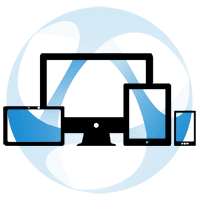 Thinfinity Solutions
As you already know, Thinfinity VirtualUI is a web-enabling SDK to run apps on a browser without rewriting the code.
Explore our other remoting and web-enabling solutions, enjoy our free trials, or request a custom demo HERE. No commitment!
We will be happy to assist you and show you our portfolio for remote desktop, screen sharing, digital workspace, and application virtualization.