This small tutorial will show you the steps to create a new connection on your z/Scope Classic v6.5 solution. If you need to create a TLS 1.3 connection, click here.
Firstly, open the z/Scope Classic app and click on the highlighted link to create a connection: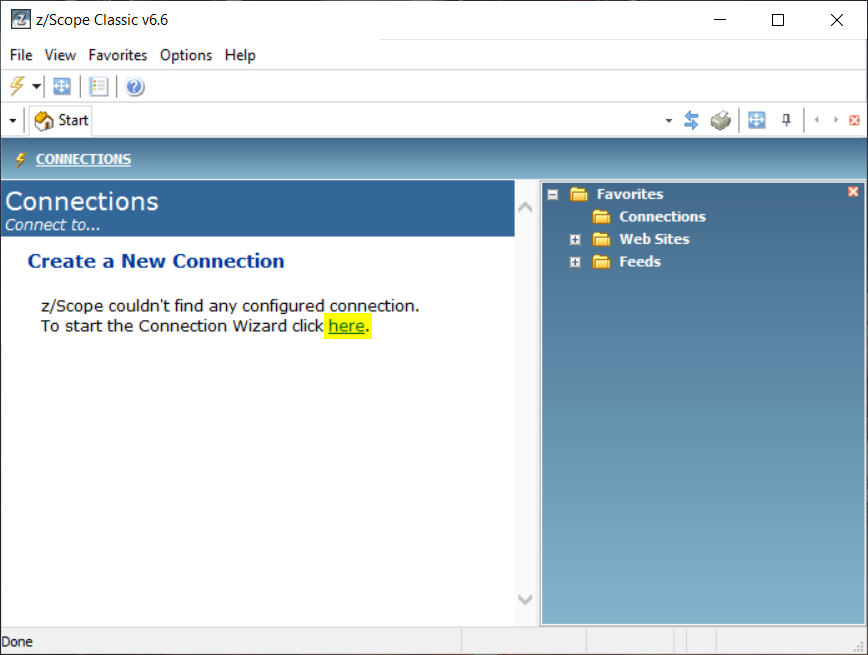 Once the Setup Wizard opens, click on the Next button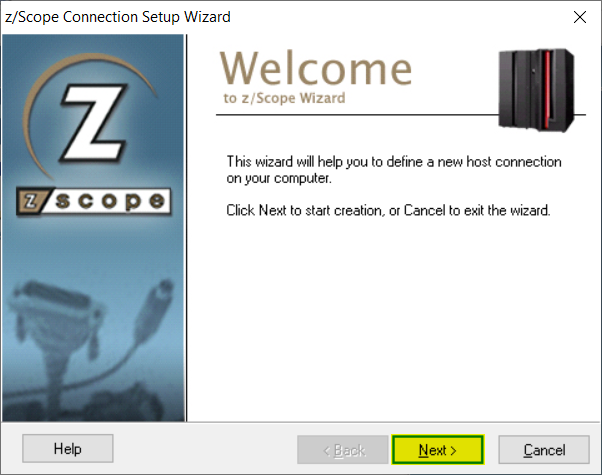 In this case, we're creating an IBM AS/400 connection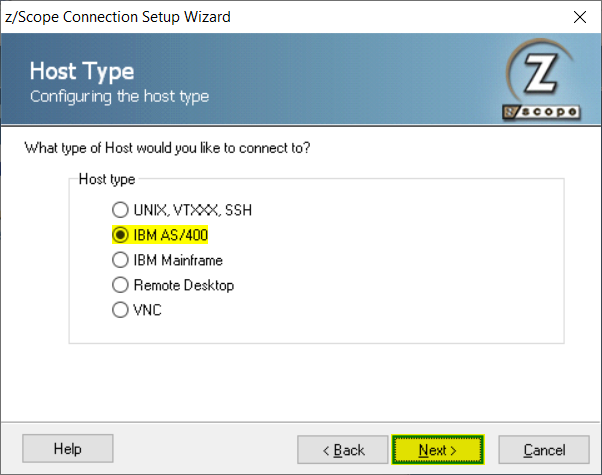 Select the "Display type" you wish to have on your emulation, then click Next


Type in the Host Address and Port number of the destination server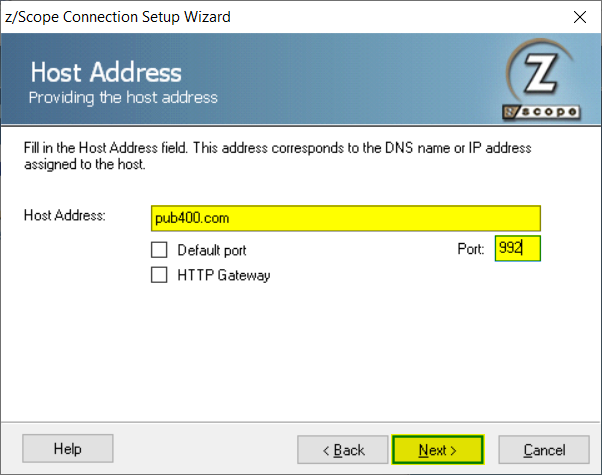 And finally, specify the name you want to give to your connection created with z/Scope Classic, and press Finish.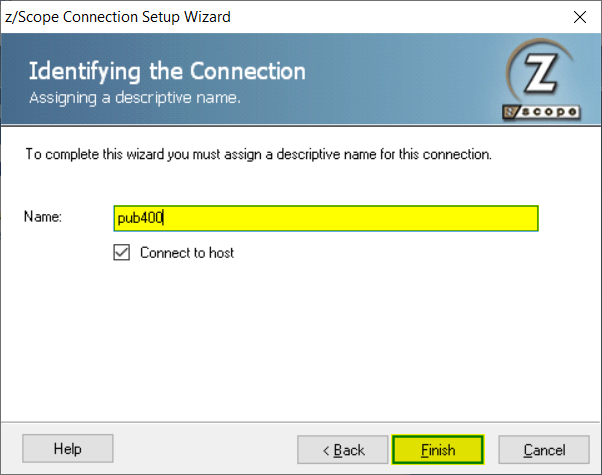 Once this is done, you should be able to connect to the terminal server: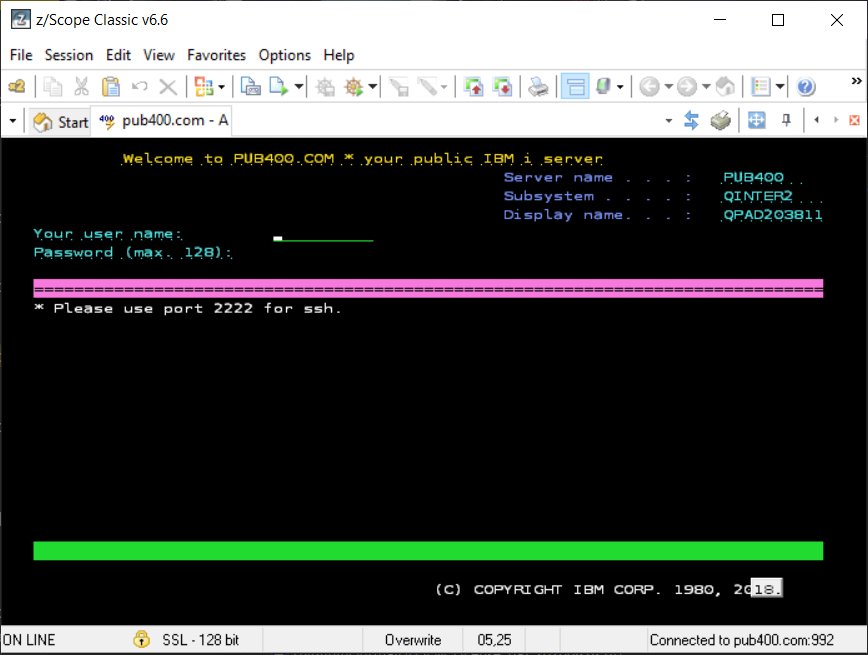 New to z/Scope? Need any help? Contact us:
Phone: (302) 892-9625 or (866) 462-9768 (USA & Canada)
Email: [email protected] (please include full product name and version)
Notes for current z/Scope Users
We find that many of our old customers are now adopting Windows 10.
z/Scope Classic v6.5 is fully compatible with Windows 10.
Do you run an older z/Scope version? Any z/Scope user covered by our Maintenance Service may update their current version at any time.
Aside from our technical support service, surely the best part of renewing your license's maintenance is being eligible for the latest software updates and version upgrades at no extra cost.
Check out our download page or contact our technical support team to find out about the latest available version or to inquire about your renewal status.
You can also visit our Documentation page to find the available help files.