The most even versions of Thinfinity Remote Workspace include a new feature to limit the access to a specific connection to any quantity of days or hours.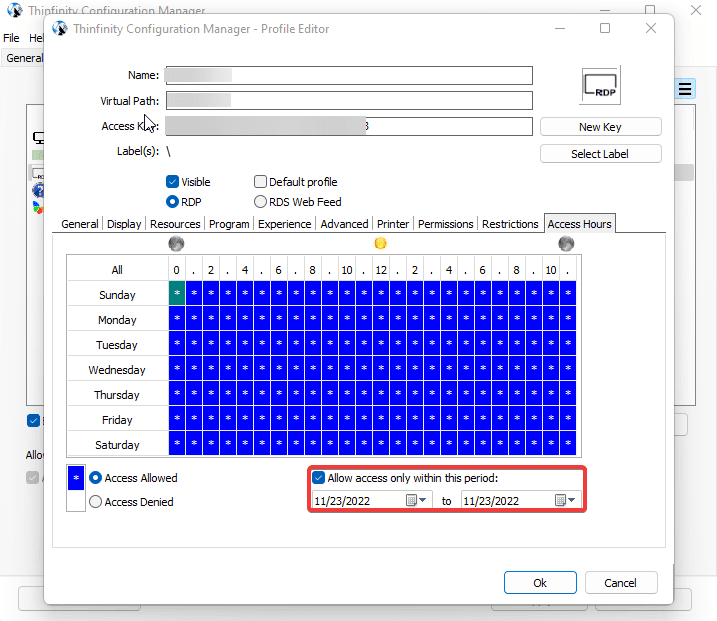 To enable this feature, go to the "Access Profiles" tab of the Configuration Manager, and select an existing connection. Once there, on its "Profile Editor" select the "Access Hours" tab.
Finally, check the new "All access only within this period" where then you'll be able to set up the number of days you wish for that connection to remain accessible to users.
You'll know that the restrictions are in place after reloading the landing page and seeing that the connection no longer shows up on it.
If you have any questions regarding this feature, please email us at [email protected] or leave a comment on this article.
Have any questions?
Book a call today to learn more about how Thinfinity can help your organization. We are always available to guide you and provide the best solution based on your specific needs.