Did you know that you can map apps based on the subdomains?
Thinfinity® VirtualUI not only takes your apps to the web, but also enables comfort features to simplify your daily tasks.
This is useful for assigning different URLs to as many applications as you need as this basically skips the landing page of VirtualUI.
To this end, you would need to open the Thinfinity VirtualUI Server Manager and on the General tab, you'll see the Bindings field: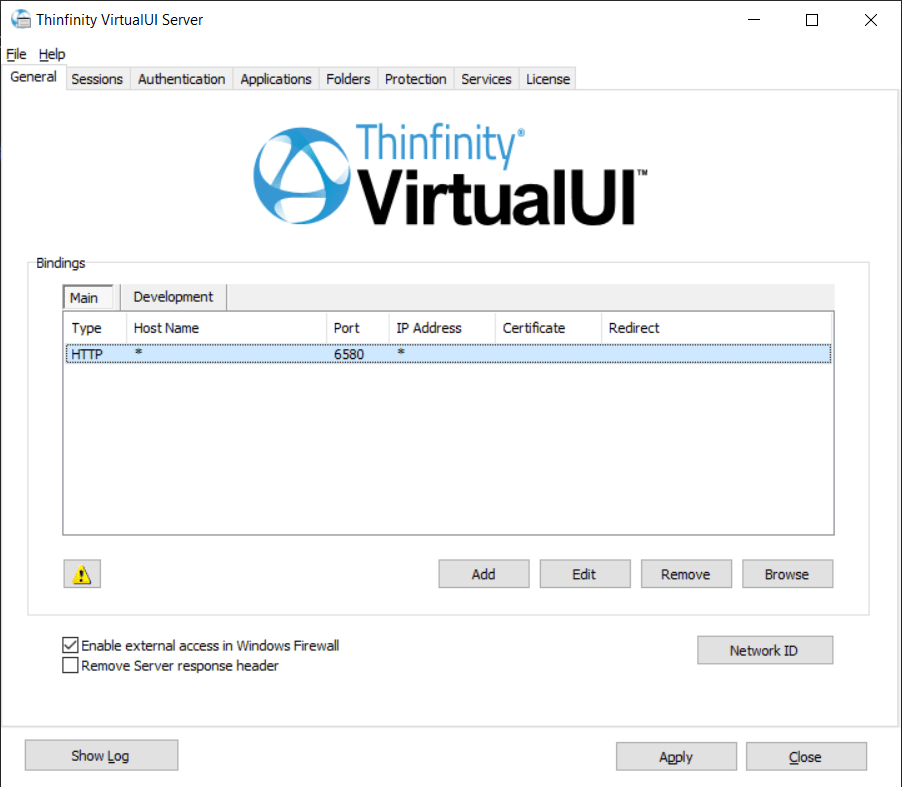 Double click on the HTTP binding and you'll see the following window: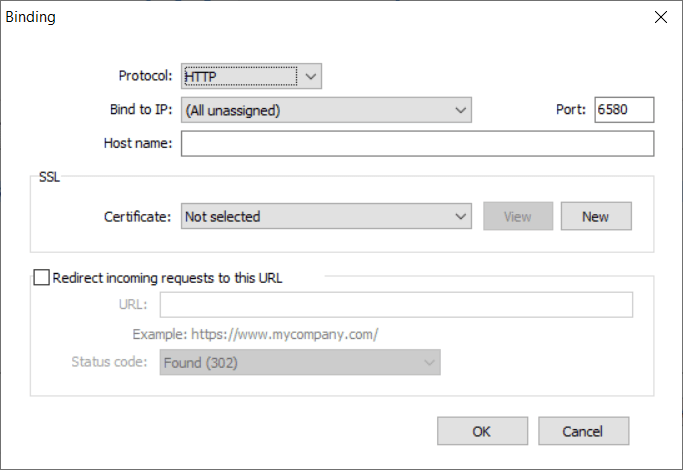 The idea would be to change it to HTTPS, bind the "Host name" to a subdomain dedicated for one of your applications, such as app1.domain, and then enable 'Redirect incoming request to this URL".
In the redirect URL you must specify the "VirtualUI URL" using the "Virtual Path". E.g: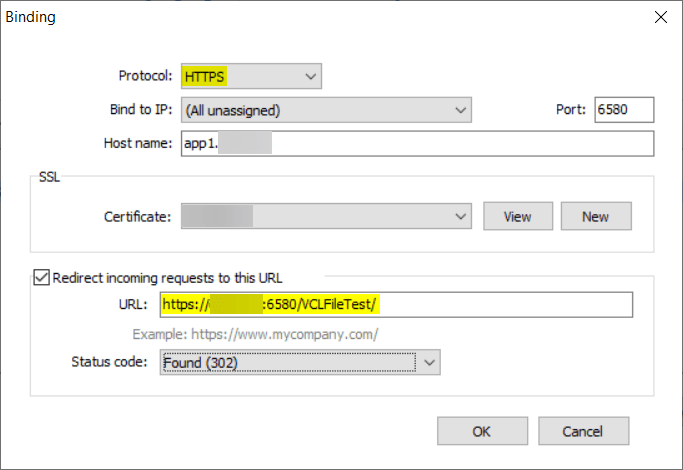 This way all the incoming traffic to this subdomain will get redirected to this application.
You can repeat the process for as many apps (URLs) as you'd like:

When you're done, click OK and then restart the Thinfinity VirtualUI service by going to Start > Run > services.msc.
Afterward, see if you are able to access the URLs you created and if they point directly to the app that you configured on them.
If you have any questions regarding the SSL certificate management, you can leave a comment below or send us an email at [email protected].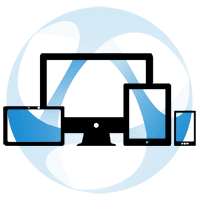 Thinfinity Solutions
As you already know, Thinfinity VirtualUI is a web-enabling SDK to run apps on a browser without rewriting the code.
Explore our other remoting and web-enabling solutions, enjoy our free trials, or request a custom demo HERE. No commitment!
We will be happy to assist you and show you our portfolio for remote desktop, screen sharing, digital workspace, and application virtualization.