Introduction
To guarantee appropriate access for each user, it's vital to set up permissions within the Application Profiles Editor, found in the Thinfinity® VirtualUI  Server Manager. We'll cover the steps to disable anonymous access and correctly map users or groups to their designated applications. By mastering these configurations, you'll be well on your way to ensuring a secure and well-managed application environment.
Step-by-Step Tutorial
1. Click Edit in your application profile inside your Applications tab.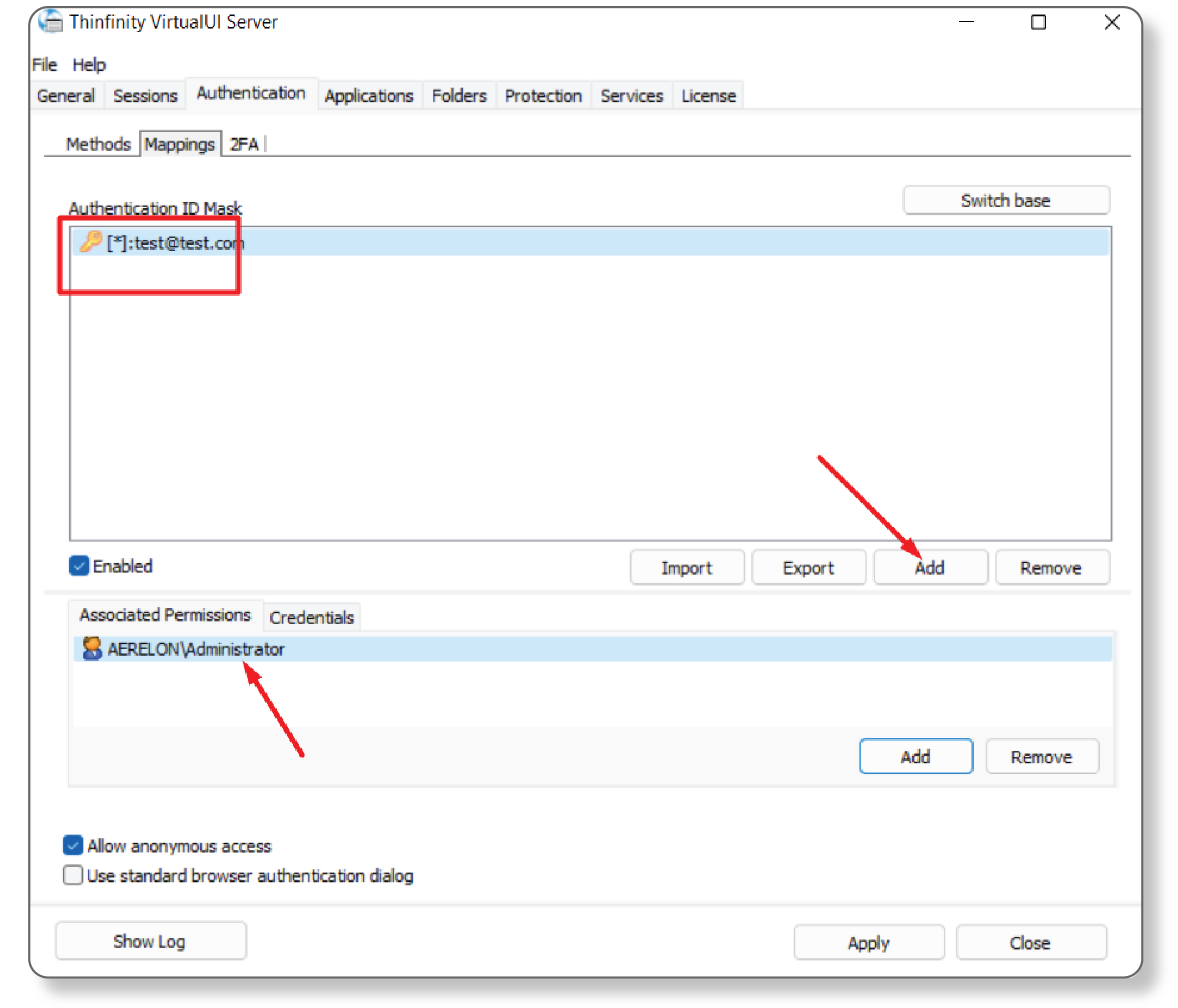 Navigate to the Credentials tab and specify the credentials you want your application to use when running under Windows ( an administrator account is recommended but not mandatory )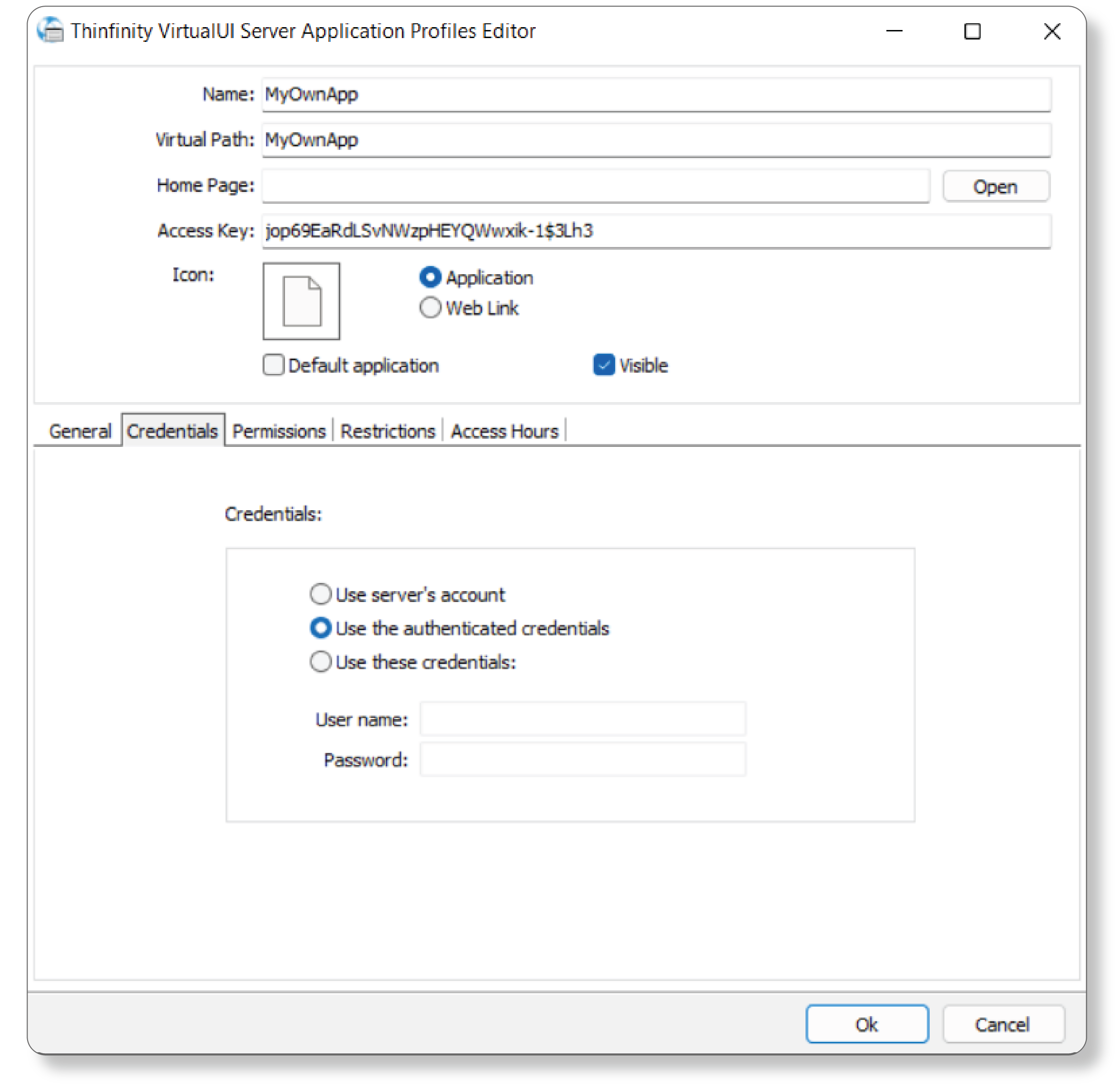 2. Navigate to the Permissions tab, here you can set which users/groups can access this application, you can either use local or AD users/groups. Administrator privileges for the user are recommended, otherwise, read and modify permissions to the application's path and executable are needed.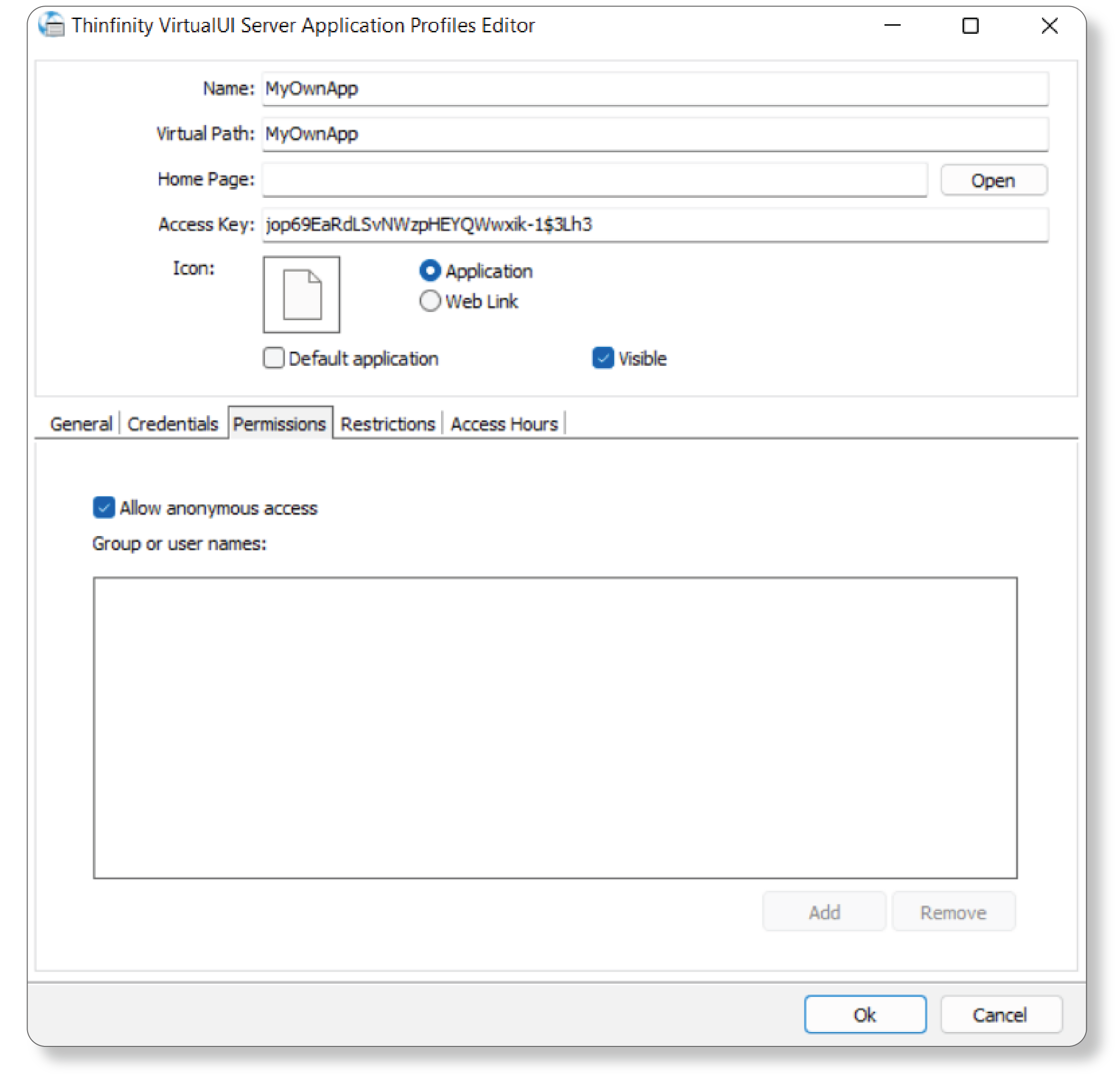 Allow anonymous access will allow for any user that can access the VirtualUI landing page to execute the application. Click OK.
3. Back in the Manager's main window, navigate to the Authentication tab. Here you can set which authentication methods the users can use for logging into the Thinfinity® VirtualUI   landing page.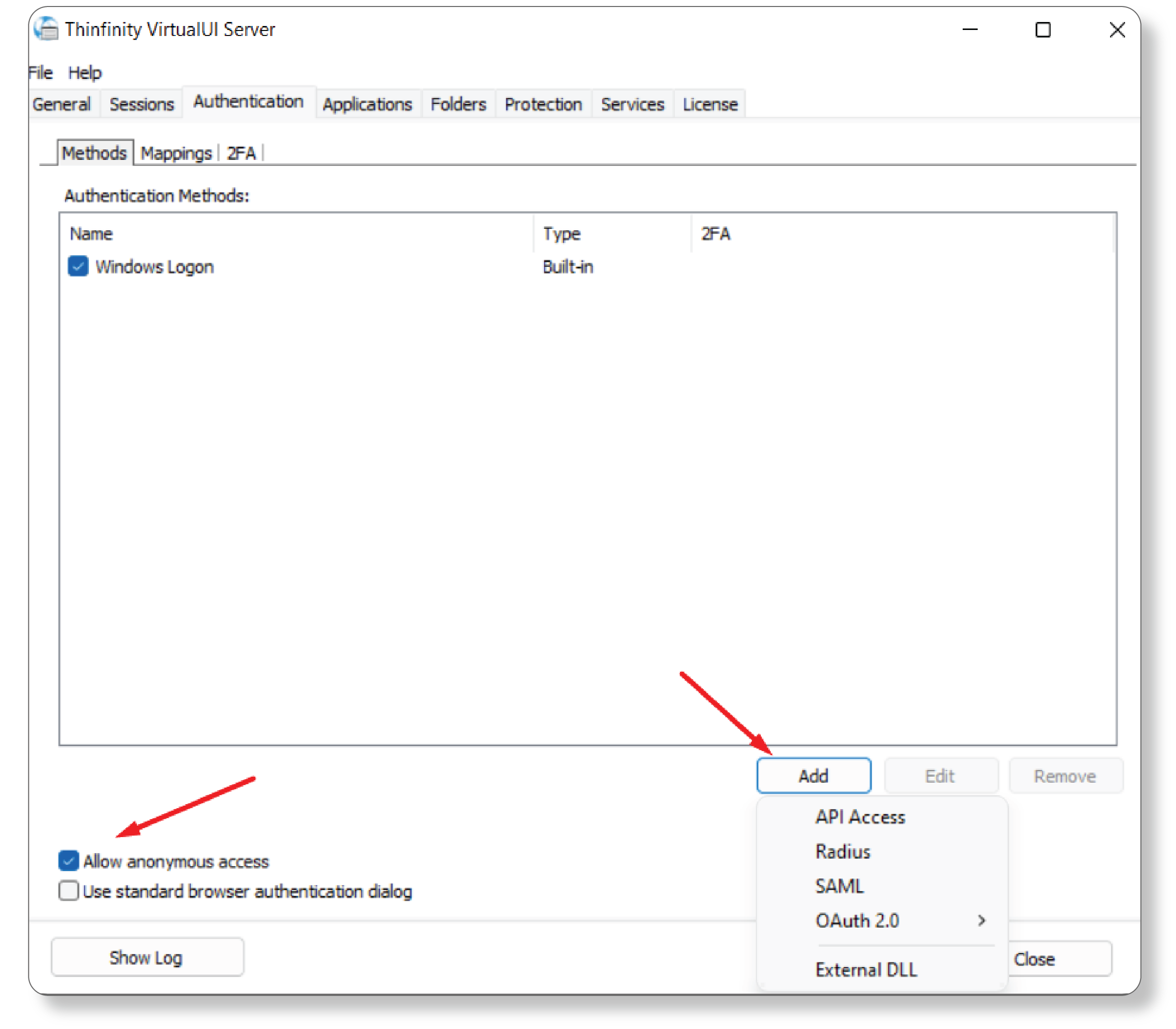 Once again Allow annonymous access will let any user access the landing page. This is mostly for testing purposes.
4. Open the Mappings tab.
Inside you will be able to map external accounts using the authentication methods in the previous step, to the local or AD users/groups needed for executing your app.
It is recommended to disable Allow annonymous access after setting these so that only the accounts you specify are able to access.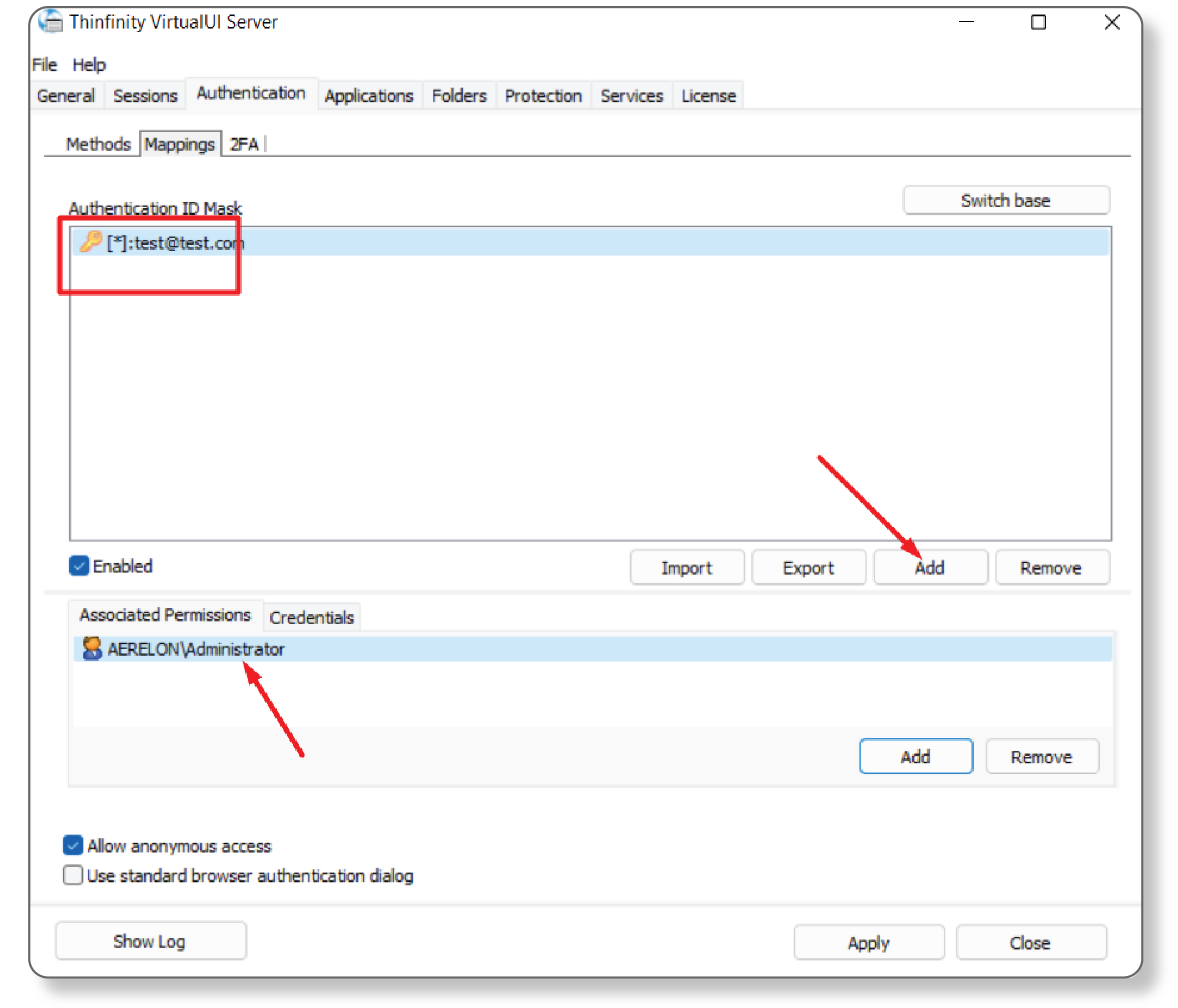 5. Click Apply and now your Application will be secure and only accessible by the parameters just set in this process.
Summary
This tutorial outlines the necessary steps to ensure secure access to applications by configuring permissions and user authentication in the Thinfinity® VirtualUI  Server Manager. By following this Step-by-Step guide, users can disable anonymous access and map designated users or groups to their applications to ensure a well-managed and secure application environment.
Have any questions?
Book a call today to learn more about how Thinfinity can help your organization. We are always available to guide you and provide the best solution based on your specific needs.