Hi Everyone! In this quick tutorial, we'll show you how to enable the new support for third-party applications publishing using Thinfinity® VirtualUI 3.0.
This new feature allows you to keep any functionality that your Desktop application has without the need of doing any modifications.
These are just some examples:
Excel Files
Word Files
Microsoft Outlook
Crystal Report
SAP Modules
First of all, you need to have Thinfinity® VirtualUI 3.0 installed on your computer and you will also need an enterprise edition license. Please contact '[email protected]' so we can provide you with this.
The installation is pretty much a "next, next" install. The install instructions for VirtualUI 3.0 can be found here.
For testing purposes, we will install all the components on the same server as below: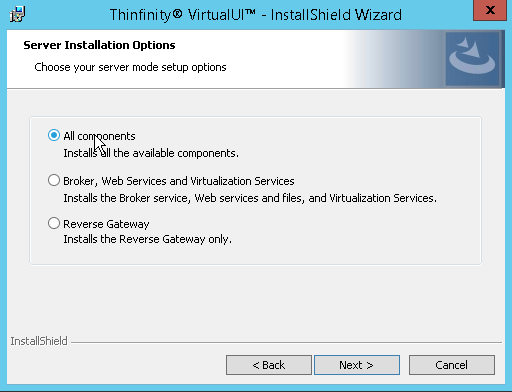 Now that we have Thinfinity® VirtualUI installed, start the VirtualUI Server manager from the shortcut that has been created in your start menu and navigate to the Sessions tab.
You will have to select the "One browser per Windows Session" mode and below this, check the box "Allow running third-party applications".
Bear in mind that VirtualUI will create its own separate administrator account with RDS permissions called 'VirtualUI', but you can create your own user. Just make sure it's an Administrator Account, and member of "Remote Desktop Users".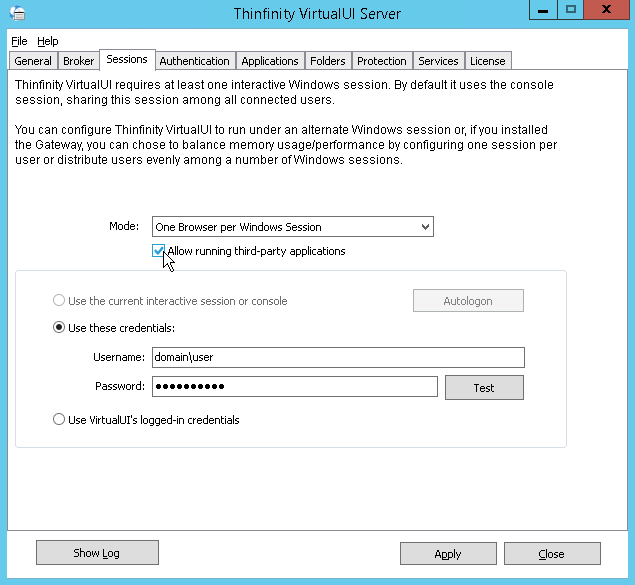 Here is a screenshot of the VirtualUI user permissions.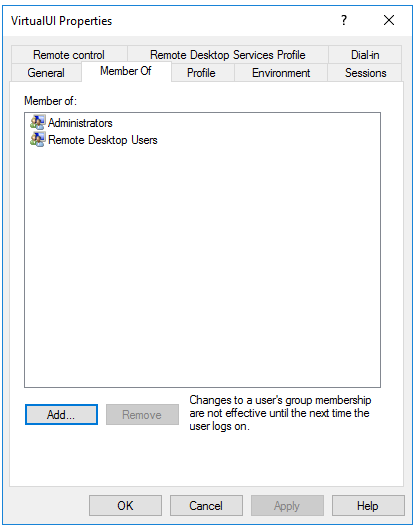 For this to run you will need to have the RDS Sessions Host role installed and the RD licensing in case you have your RDS licenses loaded locally. This can be done when Adding Roles and Features under Windows Server Manager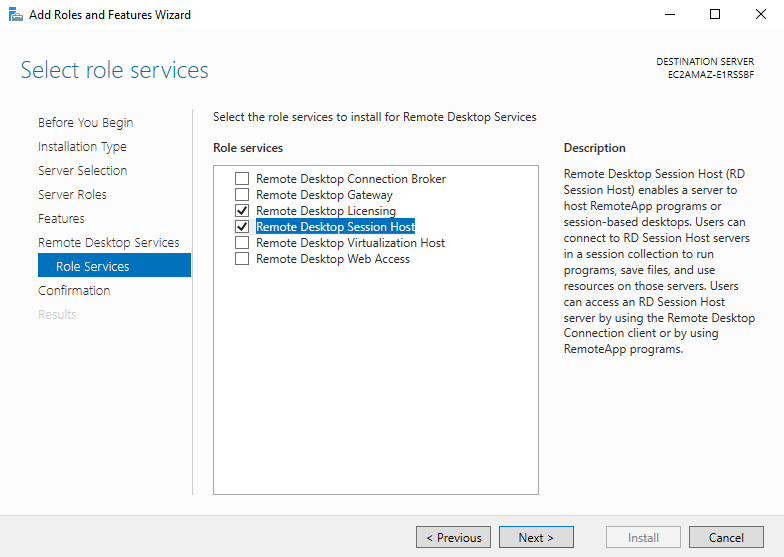 After you have applied all these settings you can open Thinfinity® VirtualUI from your browser and start playing with your applications with this brand new feature!
Thinfinity Solutions
As you already know, Thinfinity VirtualUI is a web-enabling SDK to run apps on a browser without rewriting the code.
Explore our other remoting and web-enabling solutions, enjoy our free trials, or book a call to request a custom demo HERE. No commitment!
We will be happy to assist you and show you our portfolio for remote desktop, screen sharing, digital workspace, and application delivery.