Our suite of products helps organizations deliver applications, created workspaces, and intranet websites to remote users in a convenient and secure manner without the hassle and complexity of VPN. With Thinfinity Remote Workspace Online, we've now applied our principle of simplicity one step further by shifting the supporting infrastructure to the cloud.
Simplistic hybrid architecture: Nothing to install or maintain
Thinfinity solutions have always been centered around a minimal deployment process for the end user with no client apps or agents to install.  Now we've minimized it on the back end as well. Thinfinity architecture consists of just a Broker that resides in your resource-hosted environment.
With Thinfinity® Workspace Online, the Gateway is now hosted in the cloud by Thinfinity.  There's no server infrastructure to install or maintain. You only need to download and configure one Broker to remotely access all your resources. This simplifies the already minimal backend implementation of Thinfinity even further, alleviating the workload of IT teams.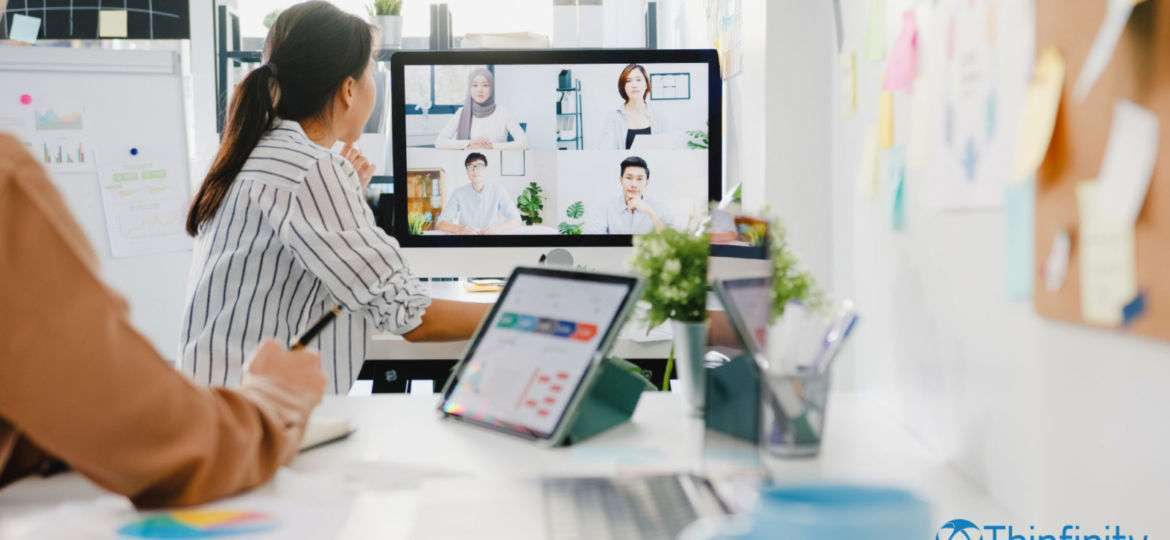 Web-based interface management 
Web integration is at the heart of Thinfinity design. Users only need a web browser to access the business-critical applications and network resources they use on a day-to-day basis. Now your IT support team can install, configure and manage everything through a web portal.
Simply download the Broker and choose your desired component such as Network Access, Windows Application, or Web Application. You can configure all settings concerning things such as access and security profiles using the web manager. Users then access their assigned web portal using a browser on their managed or unmanaged device.
Perfect Solution for SMBs and MSPs
Implementing Thinfinity® Workspace Online doesn't require the services of an advanced IT specialist.  This makes it the perfect solution for small businesses that want to adapt to a hybrid cloud architecture in a way that is practical, secure, and affordable. For Managed Service Providers, Thinfinity Remote Workspace Online is a perfect way to give your customers the flexibility they need to give remote access to internal resources with minimal effort on your part.
Thinfinity Remote Workspace Online fills a growing need for SMBs looking to attain greater agility in a digitally transformed world.  Hybrid Work is the "new normal" and Thinfinity Remote Workspace Online is the all-in-one solution you need to transform and provide users with all the tools they need to access your desktops and applications from any device, anywhere, anytime.
Conclusion
For some organizations, WFH is simply uncharted territory. It is paramount to find a solution that is viable in the long term, can be scaled up or down quickly, and provides an equally good experience to both employees and administrators.
Thinfinity Remote Workspace Online enables organizations to centralize IT infrastructure management, is fully compatible with all public clouds available in the market, streamlines multi-cloud deployment, reinforces data security, and improves the IT automation process.
We can't wait for you to try it out. Sign up for a free trial today by visiting https://online.thinfinity.com/
Have any questions? Contact us or schedule a quick call with one of our Sales Engineers.