Meet Thinfinity VNC!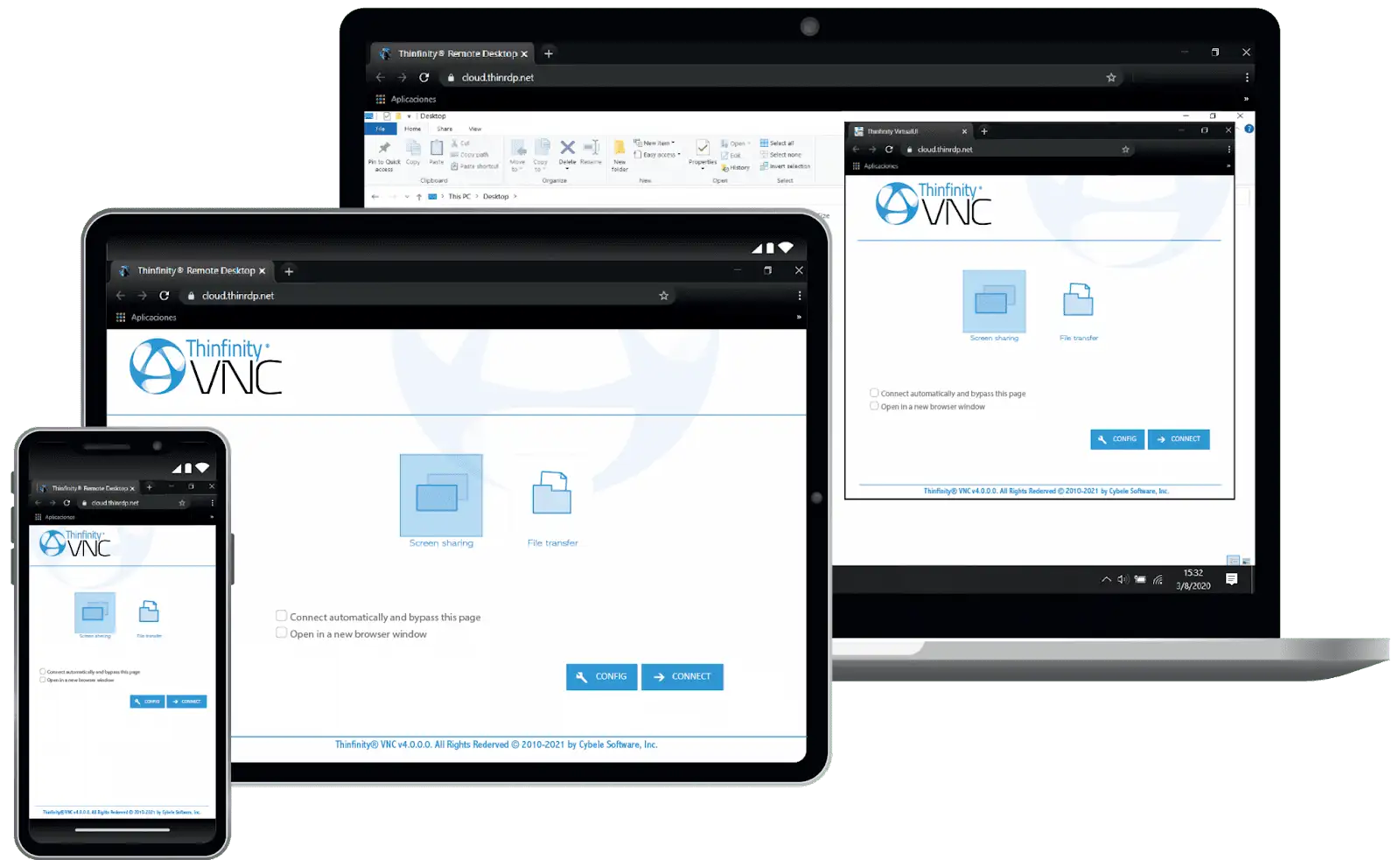 During the past year, the necessity for remote connections has substantially increased. Everybody needs on-demand access to their enterprise resources and data. Based on our client's feedback, we understood the importance of providing a robust standalone solution for screen share, that would allow IT Technicians to provide remote support for enterprise and home users.
Today we are excited to introduce our new product called Thinfinity VNC. Thinfinity VNC is designed to provide the easiest and most secure alternative for remote assistance to your end-users.
Installing, configuring and troubleshooting applications remotely has never been easier. Now, with Thinfinity VNC you can access your Windows desktop computer from any device without the need of installing any plugins, add-ons, or browser extensions. It provides support for remote access from Windows, macOS, and Linux. All you need is an HTML5-enabled browser to access your resources.
Thinfinity VNC offers the fastest streaming experience, allowing for a smooth and consistent interaction with the main Windows computer. By applying proprietary technology, we managed to minimize latency issues (such as mouse pointer drag) for the fastest remote access experience ever.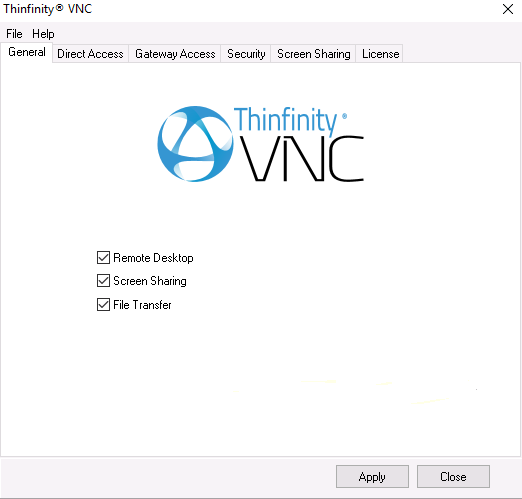 We know how important security is these days. For this, we included a set of features in-line with the latest security standards in the market. Thinfinity VNC supports all SSL VPNs, including Cisco and Juniper. We managed to provide the best connection, driven by a high-performance, firewall-friendly, HTTP/WebSockets server. Thinfinity VNC will automatically switch to HTTPS for browsers that don't use WebSockets. Active Directory and Azure AD are fully supported and can be configured in minutes.
Touch devices are becoming more relevant in the enterprise workspace. Thinfinity VNC was built with that in mind, providing a user-friendly interface that is fully customized to enable all familiar multitouch gestures. Turn your tablet into a Windows computer.
With Thinfinity VNC you can seamlessly transfer files between computers. Additional functions, such as copying/pasting text as well as printing, are fully supported out of the box.
Thinfinity VNC is super affordable. It requires a low upfront investment. Our annual subscription is based on the number of devices configured, not users. Technical support is included in all subscriptions.
Thinfinity VNC is extremely easy to install and set up. Just download and execute Thinfinity VNC on any Windows computer, and you're ready to start sharing.
Get started with your 30-day trial with technical support included by visiting our website now: https://www.cybelesoft.com/thinfinity/vnc/
If you have any questions, please email us at [email protected].
Regards!