When the first PCs arrived at the market we all pictured that we were seeing the end of the hardware terminals' glory days.
Naturally, the old dumb 3278/5150 terminal was rapidly replaced by the new smarter DOS and our solid Terminal Emulators for Windows OS.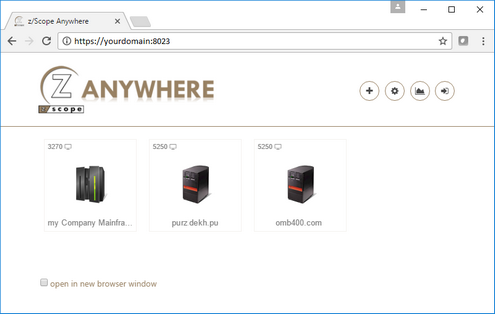 These solutions enabled AS/400 and IBM Mainframe users not only to replace the old hardware but also to take advantage of handling multiple connections and other PC tasks within the same box.
Later on, when the Internet became popular, Terminal Emulators got revamped implementing Internet standard protocols (like TCP/IP, Telnet, SSL, SSH).
Additionally, a few of those evolved into what we know today as Web-to-Host Terminal Emulators. A good step forward indeed!
However, due to the primitive technology involved, these products needed to embed self-installable programs in the form of ActiveX plugins or Java Applets. And additional monitoring was required to prevent security issues.
Nowadays, a typical user may use a Mac o a PC. If the company adopted a BYOD policy, users may also carry Android phones, an iPad, a RIM tablet, or the three of them.
In this new multiple-device, multiple-OS, Internet-connected scenario, the natural move would be to have a cross-device, cross-OS Terminal Emulator. Wouldn't be?
That's what this is all about: we want you to try our new HTML5-based Terminal Emulator. Nothing to download. Nothing to install. No security issues. Just launch a new browser tab and go!
Note from the editor: Click here to try the latest version of our Web Browser Terminal Emulator Client.