Meet the new Terminal Emulator iOS app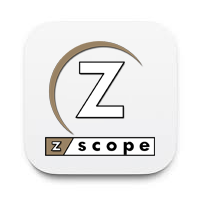 In Cybele Software we are always striving to extend our products' usability. In this opportunity, we developed a z/Scope Anywhere iOS app.
This new z/Scope Anywhere app, which loads z/Scope Anywhere with no intervention of a standard browser brings on new benefits for our iPad an
d iPhone users. Among others, it maximizes the comfort of Bluetooth keyboard support.
Today we want to share with you a video that shows this new capability.

There are many advantages to using a Bluetooth keyboard besides the obvious convenience of being able to type in a physical wireless keyboard. Without having to occupy the screen with virtual keyboards, and using the app, the user can enjoy a full-screen display of the host application on the device.
You can download the z/Scope Anywhere Terminal Emulator iOS app from the AppStore for free. For the moment, this terminal emulation keyboard it's only available for iOS devices. Some clients are already enjoying this functionality and we're looking forward to adding this keyboard support to other devices as well.
Keep up with the latest news, as well as the best tips and tricks, by checking our weekly blog entries.