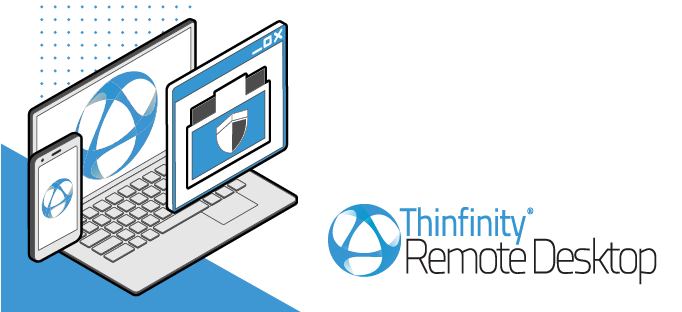 In Thinfinity Remote Desktop 5.0, you'll find a new tab on the Server Manager called "Protection". This tab provides the capability of detecting brute force attacks and how it responds to them. This feature works by blocking login in the landing page of Remote Desktop after a number of failed attempts (3 by default). Please note that this feature is disabled by default.
In order to enable it you will have to check the "Enable brute force detection" option.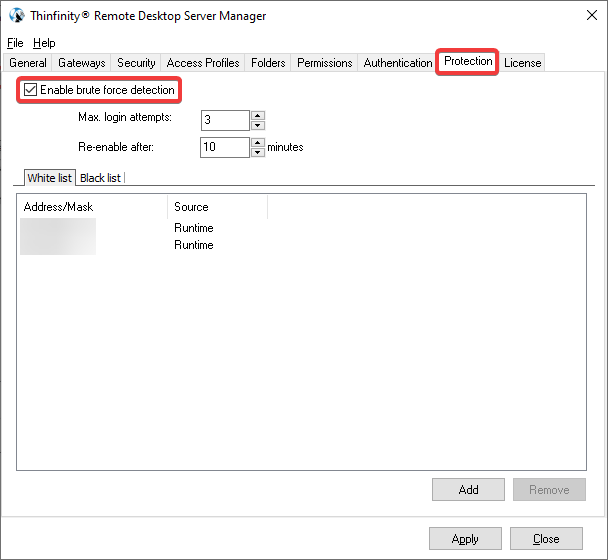 Now you are able to add IPs to both the White and Black lists, as well as force a maximum on login attempts and the time it takes for said login to be unblocked.
If you have any questions about this new feature, please email us to [email protected] or leave a comment on this article.
Regards!