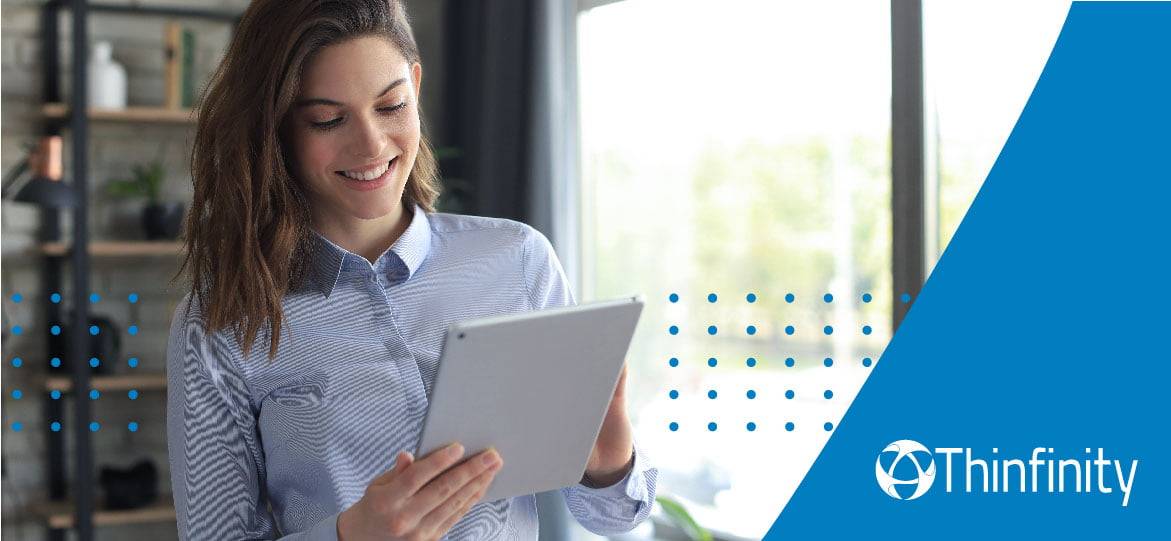 The reason that so many companies use Thinfinity for their application publishing and workspace delivery needs is simple: Today's enterprises no longer consist of a single site, nor are they defined by a single perimeter. The reality is that work now takes place from any location, therefore users need access to their applications from anywhere. 
Thinfinity was designed for the new reality. More than 90 percent of organizations today use more than one cloud provider. That's because companies today are matching their needs to the most optimized cloud solution. There's one problem however, multi-cloud mapped optimization creates complex hybrid architectures that require users to navigate between portals and control interfaces throughout the day to access the appropriate site.
Multi-cloud support
At Cybele Software we are good at dealing with complexity, and we set out to design Thinfinity to not only support multiple clouds but simplify the process of accessing them. Users simply connect to Thinfinity to access any of their applications or workspaces regardless of which cloud they are hosted on. While Thinfinity simplifies the utilization of complex multi-cloud environments, there's nothing complex about the supporting Thinfinity architecture. All you need is a cloud license and a secondary broker hosted in each public cloud.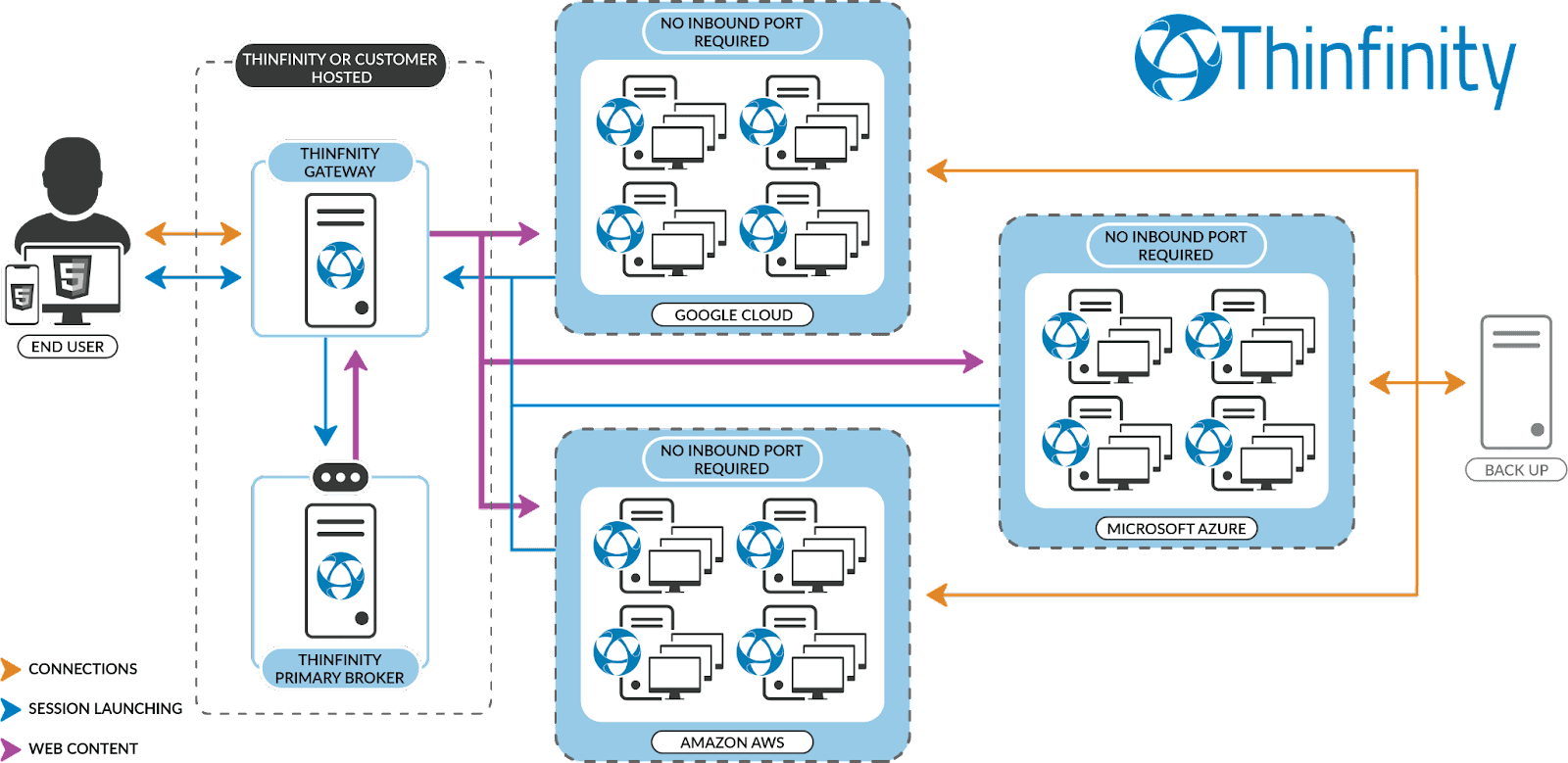 Of course, when we say cloud, we don't just mean public clouds. Thinfinity can accommodate your private cloud(s) as well as your public ones. Furthermore, it doesn't require you to make any changes to your existing firewall structure or require unnecessary legacy VPN connections. It's just simple cloud connectivity that is both easy and secure.
Conclusion
If you want to find out just how easily Thinfinity can accommodate your multi-cloud environment, then request a personalized demo today where you can witness first hand the power of Thinfinity and its ability to simplify the complex hybrid enterprises of today. This feature is available in Thinfinity® Remote Desktop v6.0, Thinfinity® Workspace.
If you found this article interesting and want to know more about Thinfinity® solutions, you can contact us or schedule a quick call with one of our Sales Engineers.