Saving remote Workspace sessions
Have you ever wished you could easily review a remote Workspace session? Or perhaps you want to show your remote users how to use —or troubleshoot— an application?
Thinfinity Remote Workspace helps you to do all these things —and more— allowing you to record and save RDP sessions.
The recording of the session is a profile property. Enable it in the 'Advanced' tab of an access profile.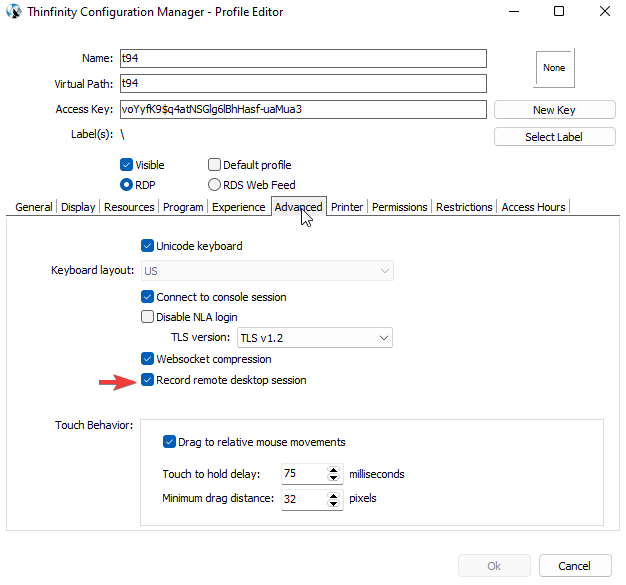 After checking this option, all connections to this profile will be recorded in the server, transparently to the remote user. These recorded sessions will then be available on the Saved Sessions page.
Accessing recorded sessions
Access to the session you recorded can be granted to users and/or user groups. You can enable users to play saved sessions from the Thinfinity Remote Workspace Configuration Manager, in the 'Permissions' tab. Users can be allowed to play all sessions or only those recorded by themselves.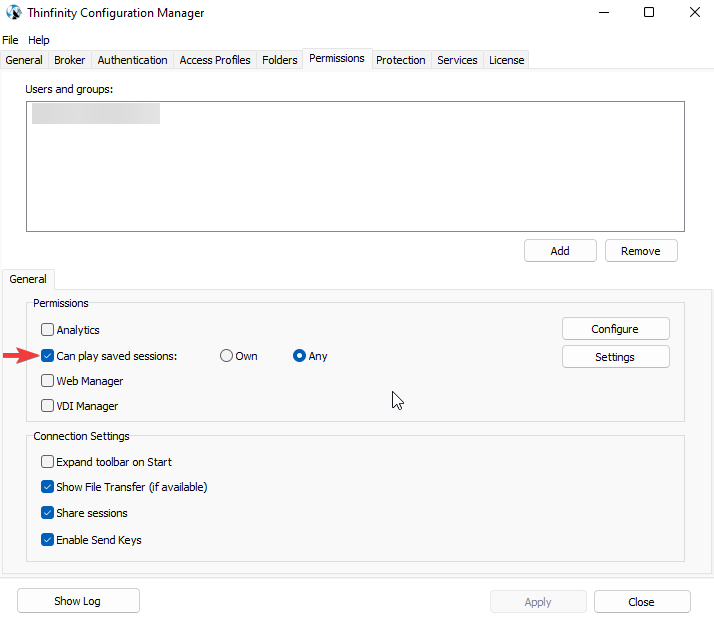 A user that has been granted permission to play the recordings will see an extra Saved Sessions icon in the Thinfinity Remote Workspace Server web interface.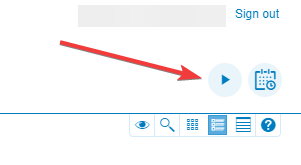 When you select this item, you will access the Saved Sessions page.
Playing recorded sessions
In the Saved Sessions page, you will see all the recordings that are available according to your permissions. These session recordings can be filtered, deleted and played from the browser.

Press the green 'play' icon on the left side of each row to visualize a previously saved session. Recordings that are not closed will show a different recording status and will not be available for playing.
The image below shows a remote desktop session recording being reproduced. At the top of the screen, you can see the recording player. Use the play/pause button to pause the visualization, if you want to see a special detail, and then resume it.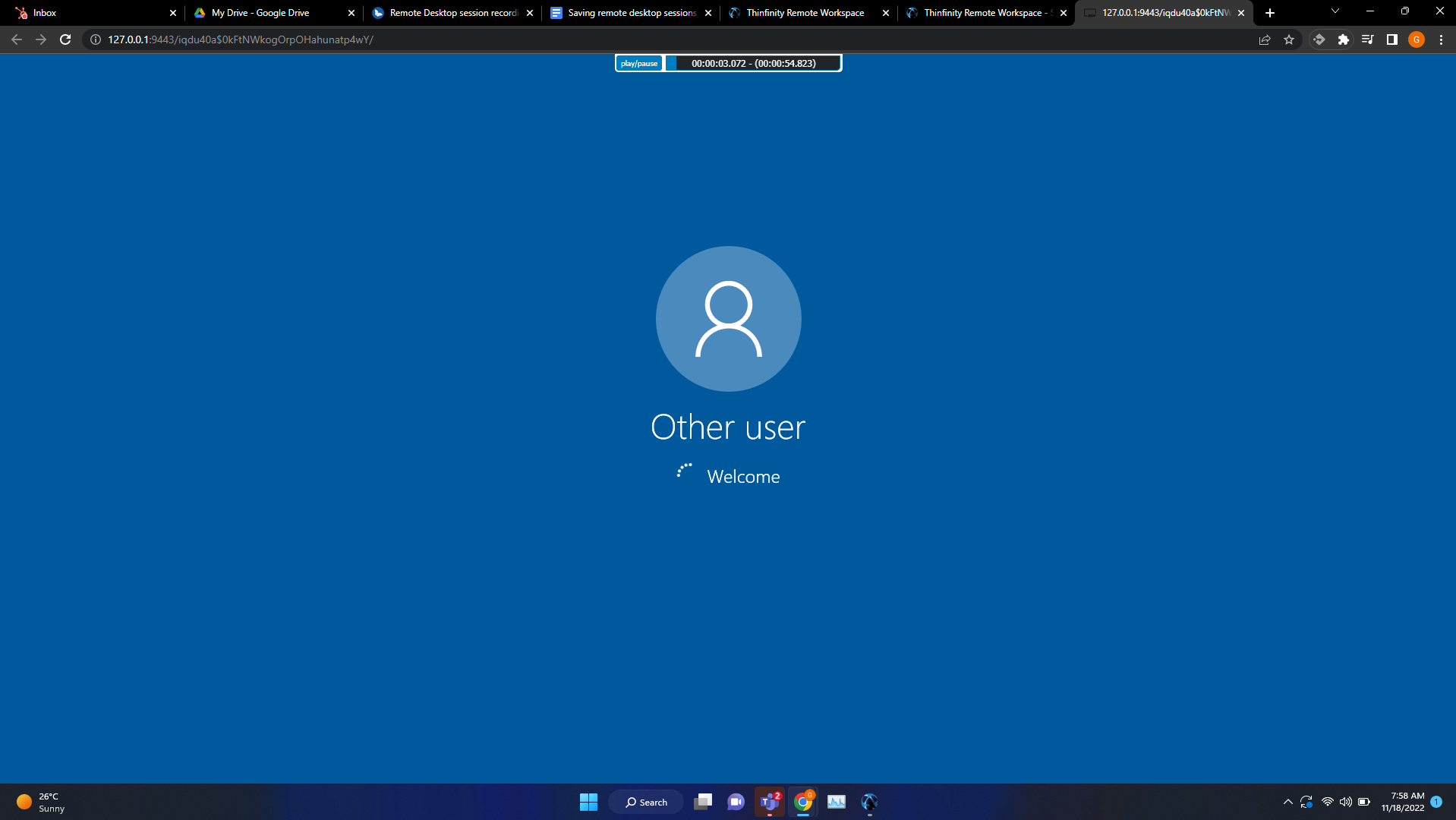 Download the latest version of Thinfinity Remote Workspace. If you need any assistance, contact us.
Have any questions?
Book a call today to learn more about how Thinfinity can help your organization. We are always available to guide you and provide the best solution based on your specific needs.