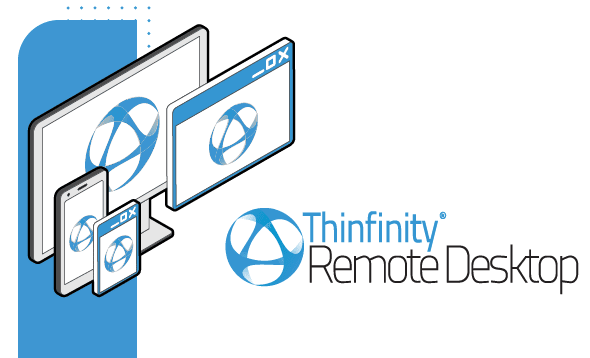 Limit remote access to work hours only
Many users reported the need to restrict user logon hours, so we have great news for you!
One of the new beta features on the latest Thinfinity Remote Desktop build is that you can select which days of the week and hours of the day a user can use one of your connections. This possibility to customize the access profile, even more, gives you deep control over your environment's security.
Not sure if you run the latest build? Contact us or go to the download page to get it.
To implement it, just go to the Access Profiles tab on the Thinfinity Remote Desktop Server Manager, select the Access Profile that you want to modify, and click on Edit: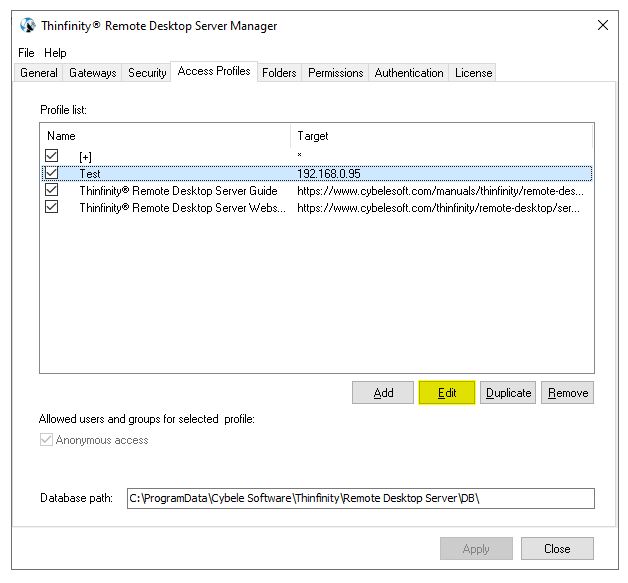 On the Access Hours tab, you will see the calendar of availability for your server. On blue will be shown when the server can be accessed by those that have permissions.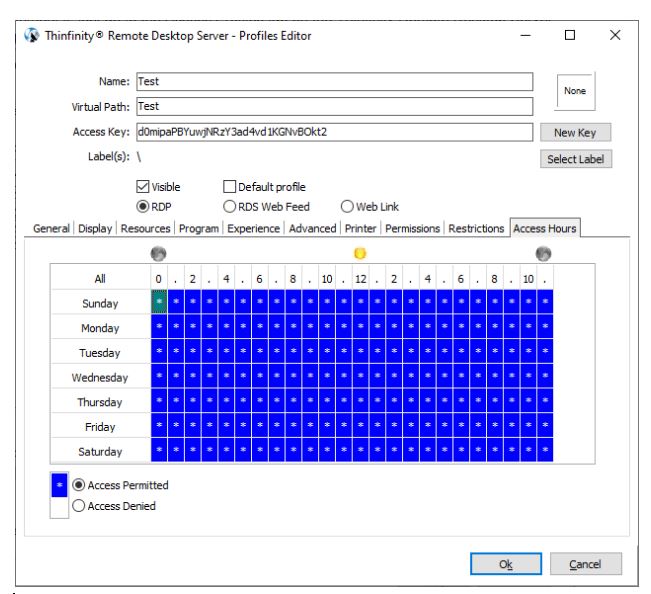 To limit the access, select Access Denied, click and drag the mouse pointer on the hours that you want to reject connections.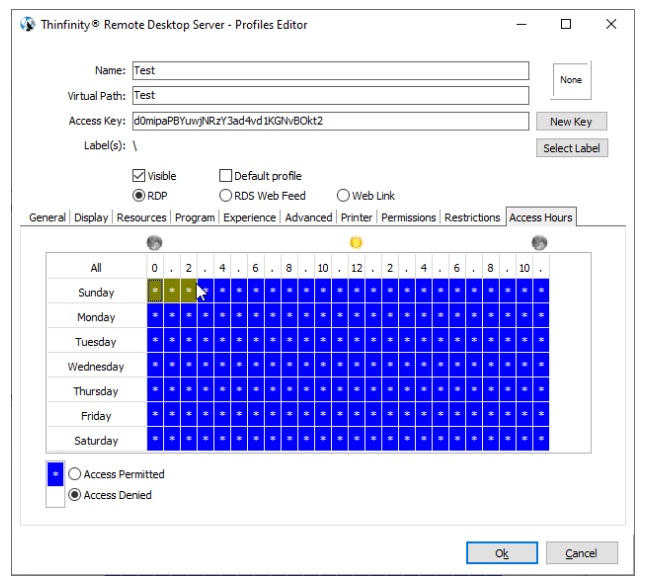 Once you are done, click on Ok, then Apply and you are ready to go.
Not a Thinfinity user yet? Read more and download it here.
Have any questions? Contact us to get a quick live demo at [email protected] or leave a message on this same post.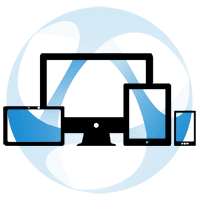 Thinfinity Solutions
As you already know, Thinfinity Remote Desktop provides remote access, desktop delivery, and app publishing solutions.
Securely deliver your Windows applications and desktops to any device with an HTML5 browser, no matter if they are hosted on the cloud, installed on-premises, or on hybrid architectures.
Thinfinity Remote Desktop comes with its web server that creates HTTP and HTTPS connections with the end-user browser, using web sockets and providing a fluent user experience, even with heavyweight workloads. It is really that simple!
Would you like to know more? Explore our other remoting and web-enabling solutions, enjoy our free trials, or request a custom demo HERE. No commitment!
We will be happy to assist you and show you our portfolio for remote desktop, screen sharing, digital workspace, and application virtualization.