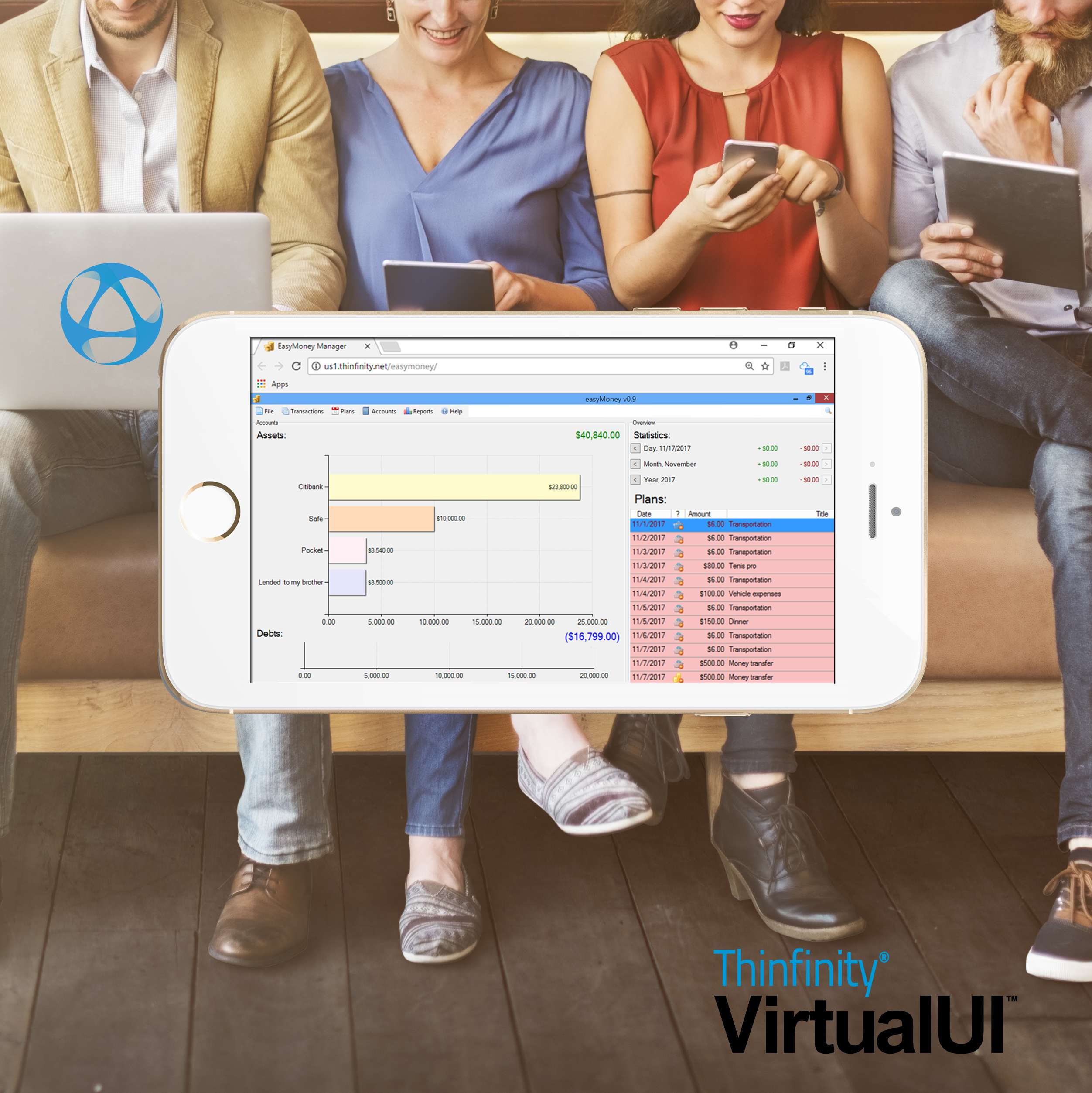 In this article, we will show you how to convert your .NET application so you can run it in the cloud with Thinfinity VirtualUI.
Thinfinity VirtualUI helps you to quickly transform your Windows applications into web-based, cloud-hosted services, and to deliver them to any device through an HTML5-compatible browser, with no plug-ins necessary!
To proceed with this tutorial, you may need to register a trial license for the VirtualUI Development Server, earn how to do it in this article.
Now you are ready to get started. Let's take your program to the cloud!
Below you'll find the example app:
https://www.cybelesoft.com/support/files/DemosVUI/cSharpDemo.zip
Convert .NET apps to web: step-by-step guide
Step 1: Open Visual Studio and open the application's project.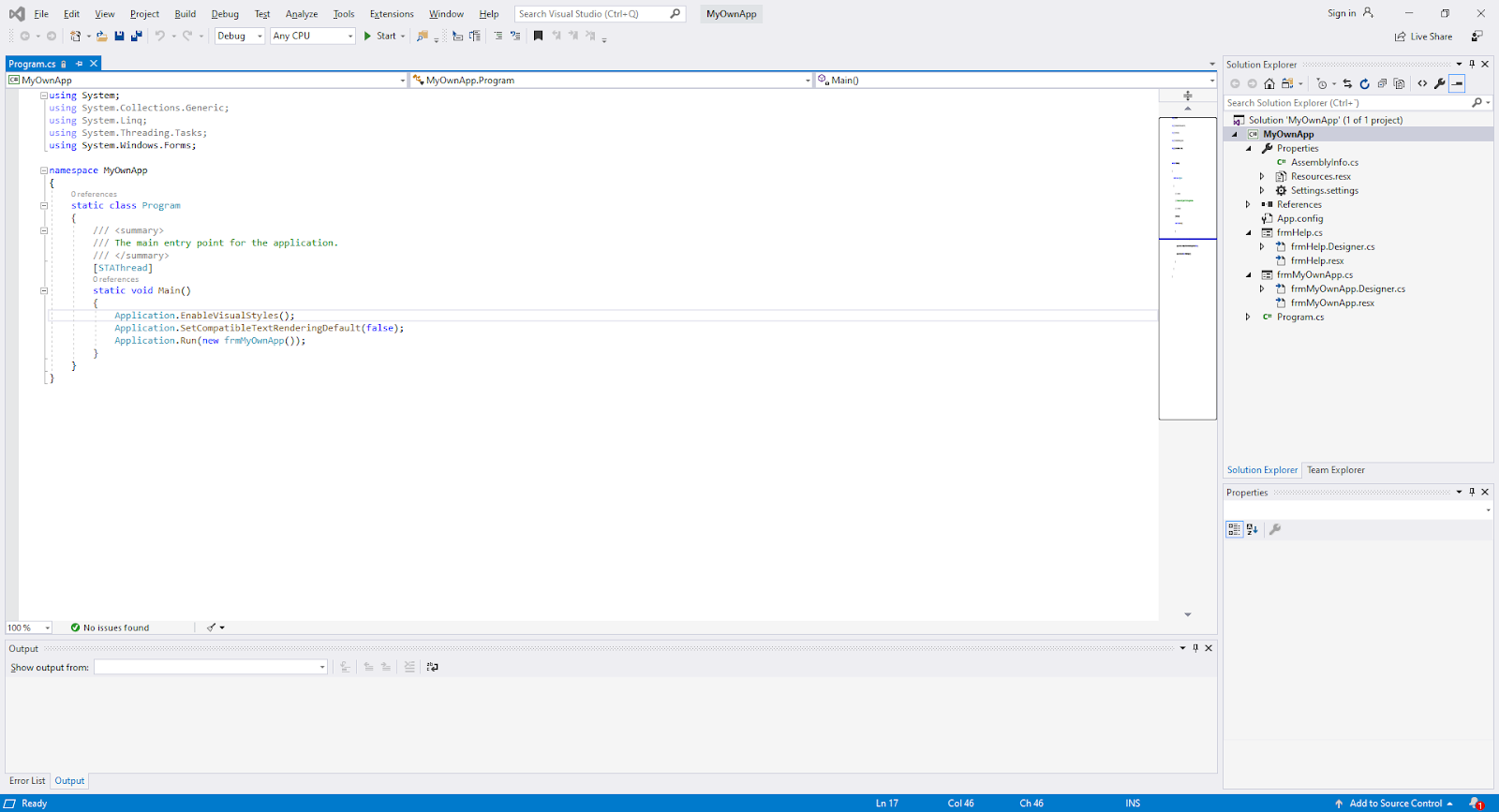 Step 2: Right-click on the project name in the "Solution Explorer" panel and then select: 'Add' -> 'Existing Item':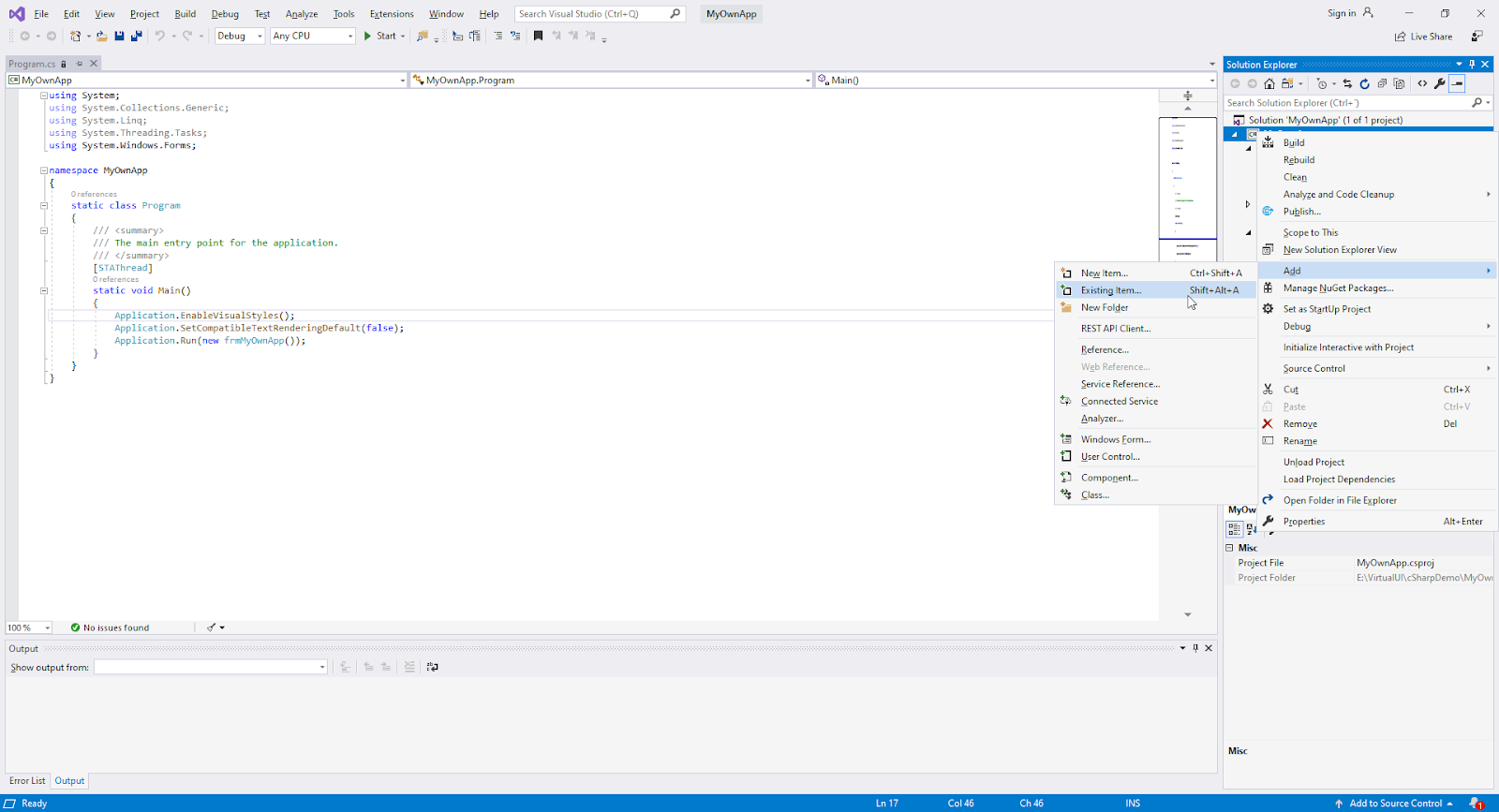 Step 3: Look for the "Thinfinity.VirtualUI" cs file located in the installation folder ( by default is C:\Program Files\Thinfinity\VirtualUI\dev\dotNET ) and click "Add":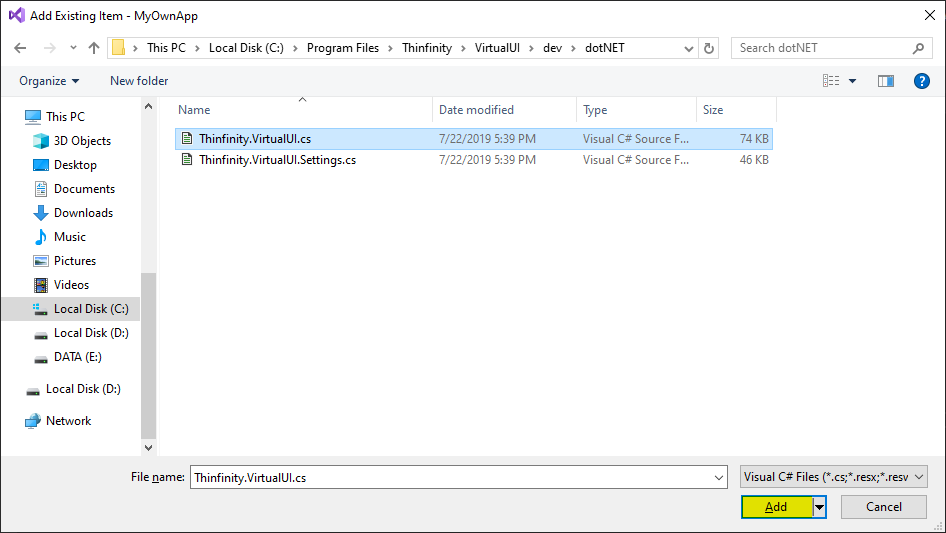 Step 4: In "Program.cs", add a new instance of the VirtualUI object "Cybele.Thinfinity.VirtualUI" with a Start() method.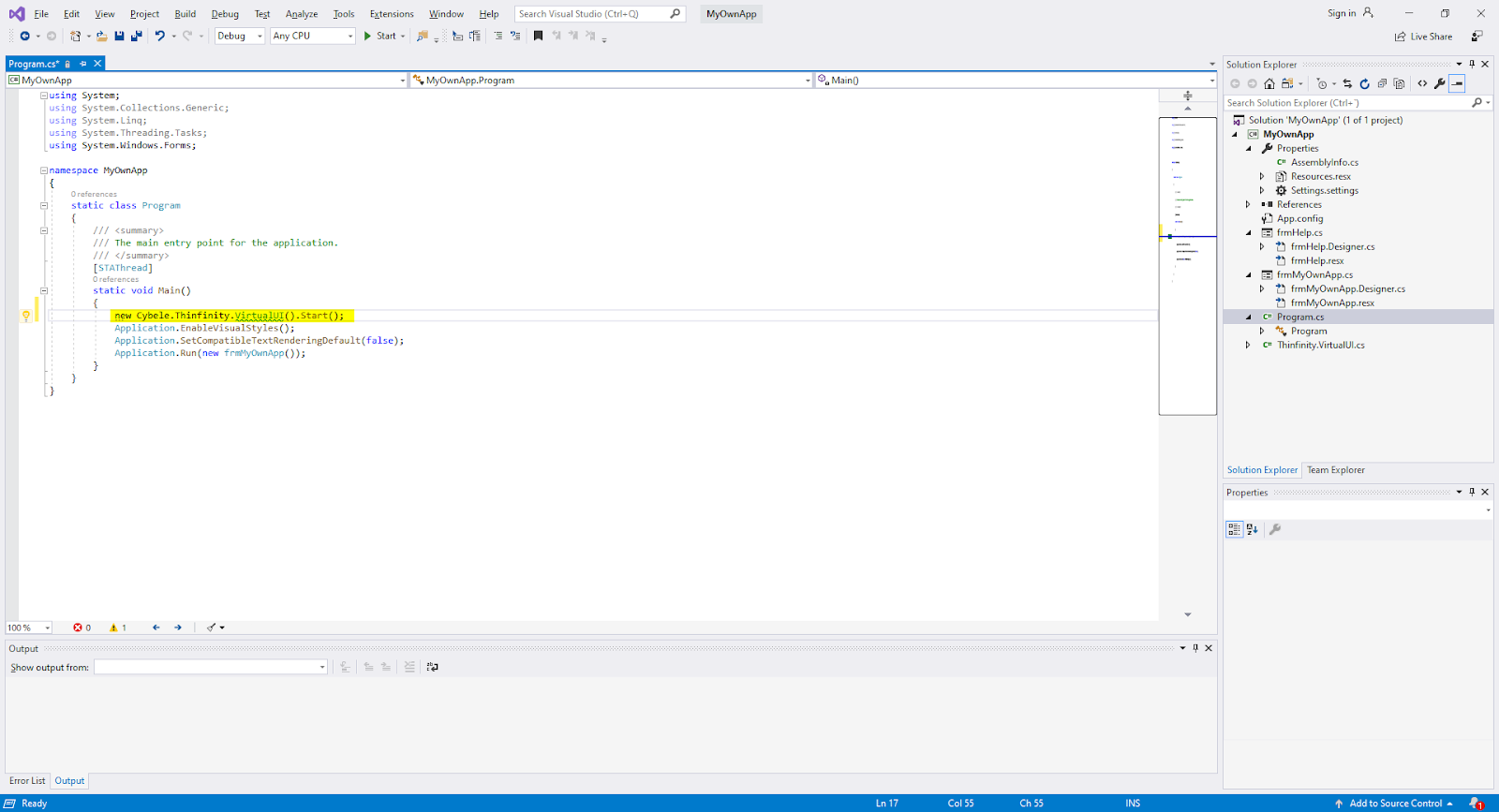 Step 5: Click on "Start".
Step 6: You'll be prompted to a Thinfinity VirtualUI welcome message. Once you do, click on "Start Web Browser".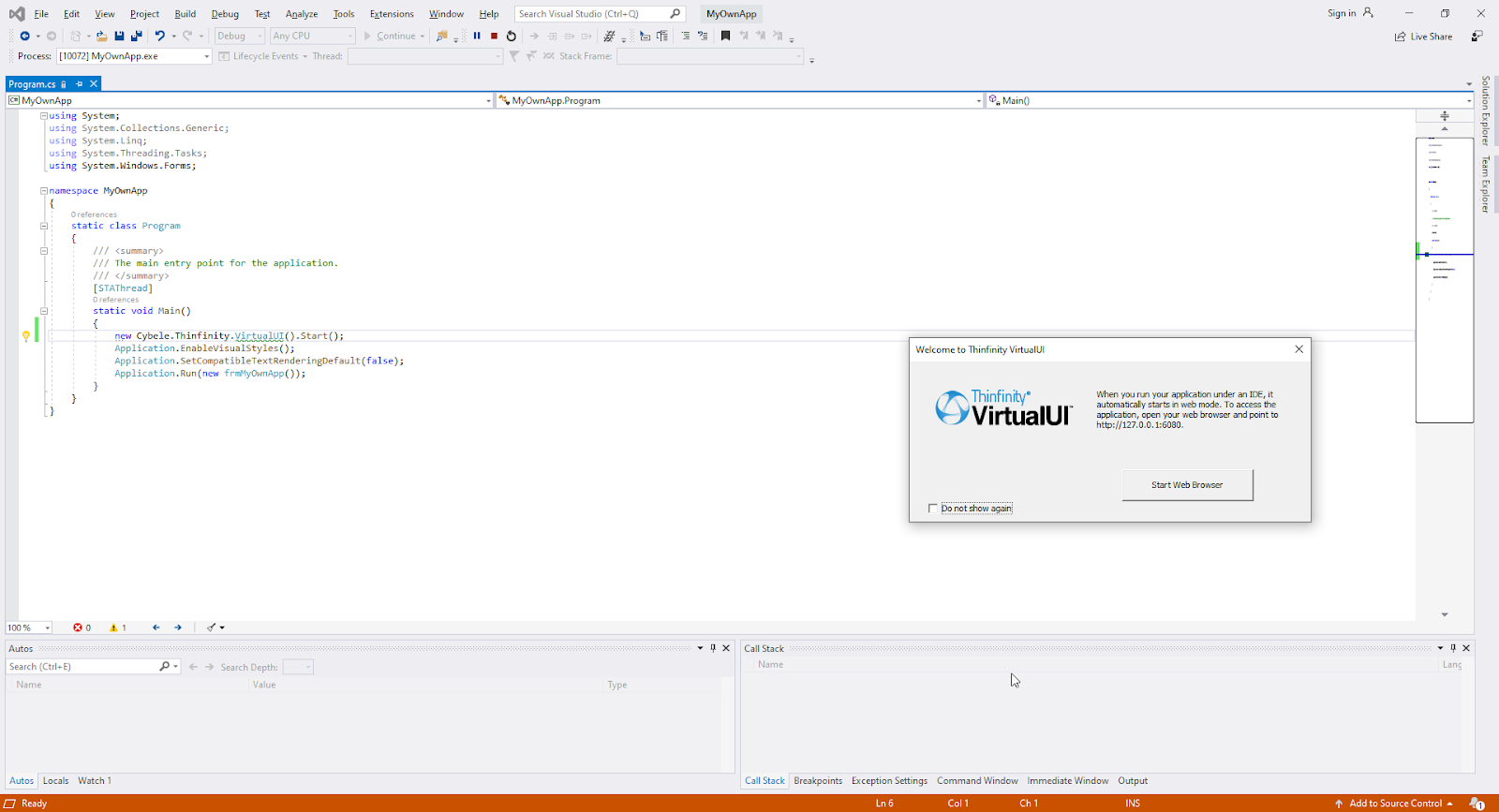 A Browser window will open and your application will be running inside: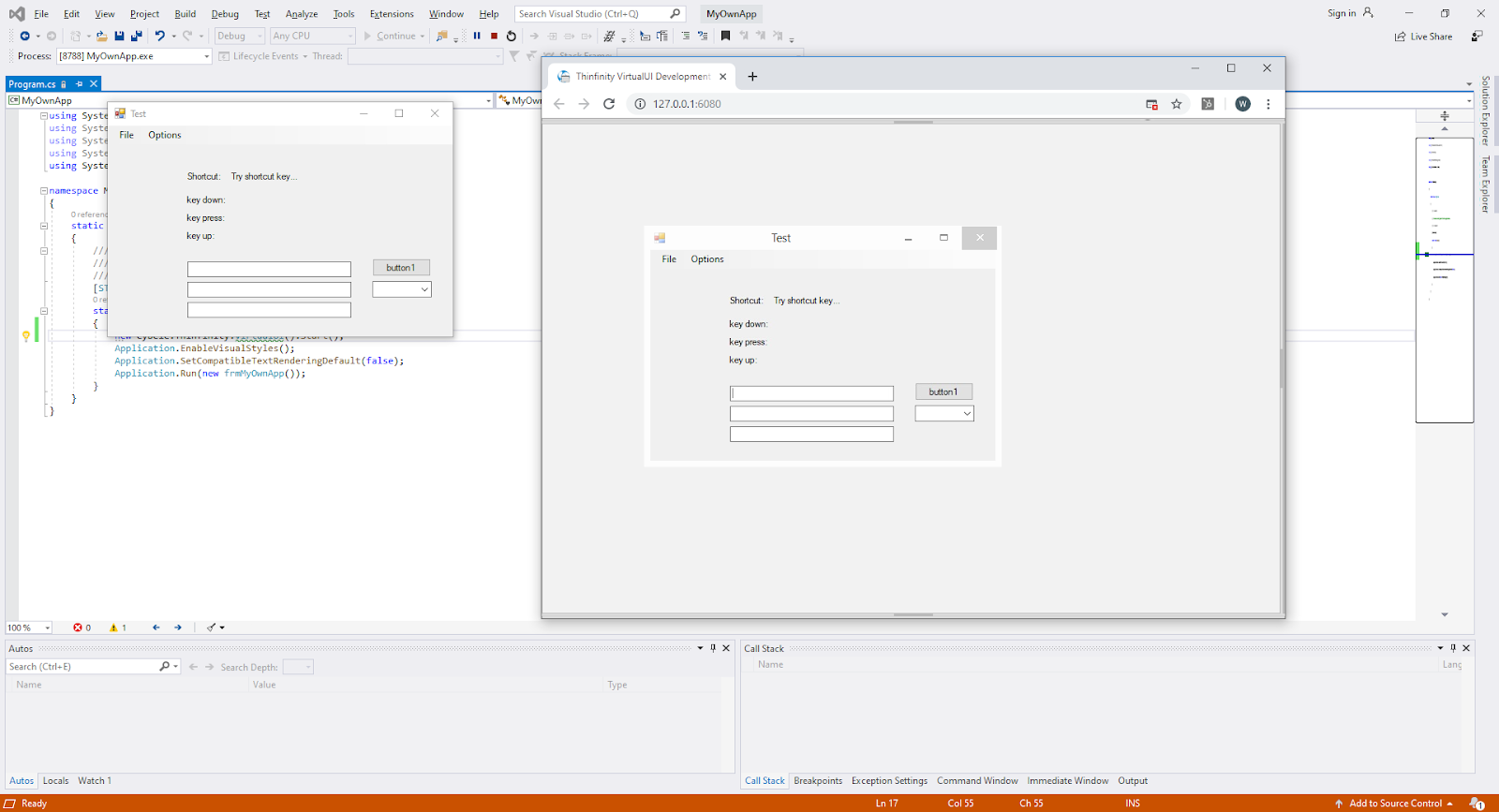 Have any questions? Contact us at [email protected] or leave a message on this same post.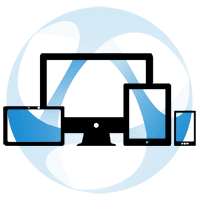 Thinfinity Solutions
As you already know, Thinfinity VirtualUI is a web-enabling SDK to convert Windows apps to the web. You can run apps on a browser without rewriting the code.
Explore our other remoting and web-enabling solutions, enjoy our free trials, or request a custom demo HERE. No commitment!
We will be happy to assist you and show you our portfolio for remote desktop, screen sharing, digital workspace, and application virtualization.