Citrix, a pioneer in the virtual desktop infrastructure (VDI) market, recently underwent widespread layoffs, with thousands of employees throughout the organization getting pink slips. This news comes as the company's parent company, Cloud Software Group, shifts its focus to its top 1,000 enterprise accounts, leaving mid-tier and commercial accounts to be supported and serviced by solution providers. In light of this news, it's worth considering the benefits of alternative remote workspace solutions, such as Thinfinity Remote Workspace. 
Thinfinity Remote Workspace is a powerful and versatile remote access solution that offers a wide range of features and benefits, making it a cost-effective and secure solution for businesses of all sizes.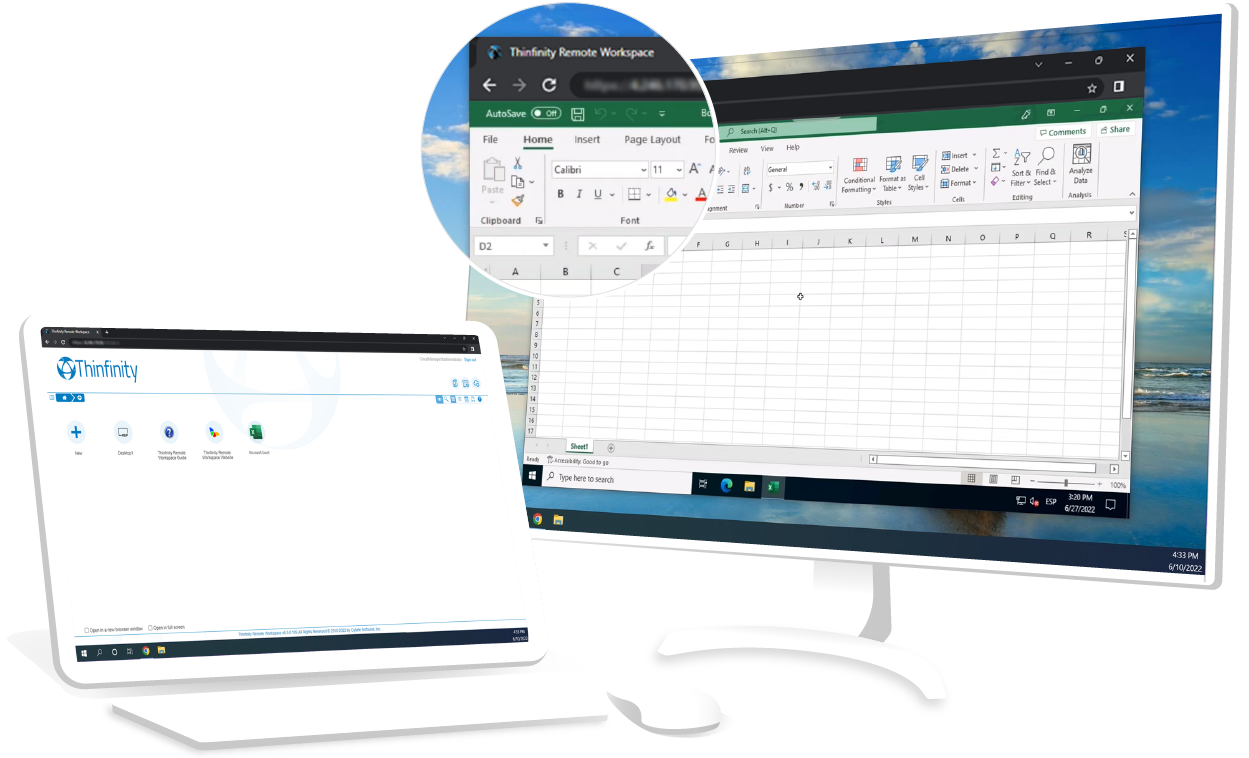 Thinfinity Remote Workspace is a clientless, browser-based remote access solution that allows for remote access to Windows applications, desktops, web apps, and corporate information from any device and operating system, including smartphones, tablets, and Chromebooks, providing maximum flexibility.
The product is designed to cater to the needs of businesses by providing a versatile and flexible solution that is highly secure. It employs a zero-trust approach, allowing for the integration of the customer's preferred identity providers such as Okta, AWS, Google, Azure, and other major providers. The solution includes multi-factor authentication capabilities and an identity platform service, ensuring maximum authorization access permissions at all times.
Thinfinity Remote Workspace is a flexible solution that can be implemented in a single on-premise location or multiple cloud locations worldwide. Its easy-to-use administration feature and built-in load-balancing and fault-tolerance capabilities make it a reliable and robust solution.
When it comes to cloud services, Thinfinity offers a unified point of control for managing and automating the creation, configuration, and provisioning of VDI Manager, allowing businesses to scale their remote operations quickly and efficiently.
In addition, Thinfinity's schedule management feature not only optimizes costs but also provides necessary security measures for adapting to specific needs when temporary workers or contractors are added to the workforce, giving businesses the peace of mind and confidence they need to operate effectively.
In conclusion, the recent Citrix layoffs and the company's focus on servicing large enterprise clients emphasize the importance of considering alternative remote workspace options. Opting for Thinfinity Remote Workspace as an alternative to Citrix would be a smart move for organizations looking for a state-of-the-art solution supported by Cybele Software Inc., a globally recognized provider of innovative products for over two decades. 
If you're interested in seeing Thinfinity Remote Workspace in action, sign up for a free trial or schedule a one-on-one demo today. Don't let the recent developments at Citrix leave you without support, explore alternative cloud remote workspace solutions today.