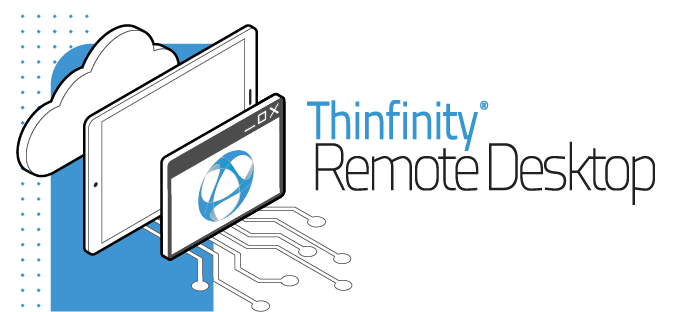 Our native Thinfinity Remote Desktop iPad Application provides you with the safest and fastest way to use Thinfinity on your iPad device.
In order to download it, open the App Store and search for Thinfinity Remote Desktop.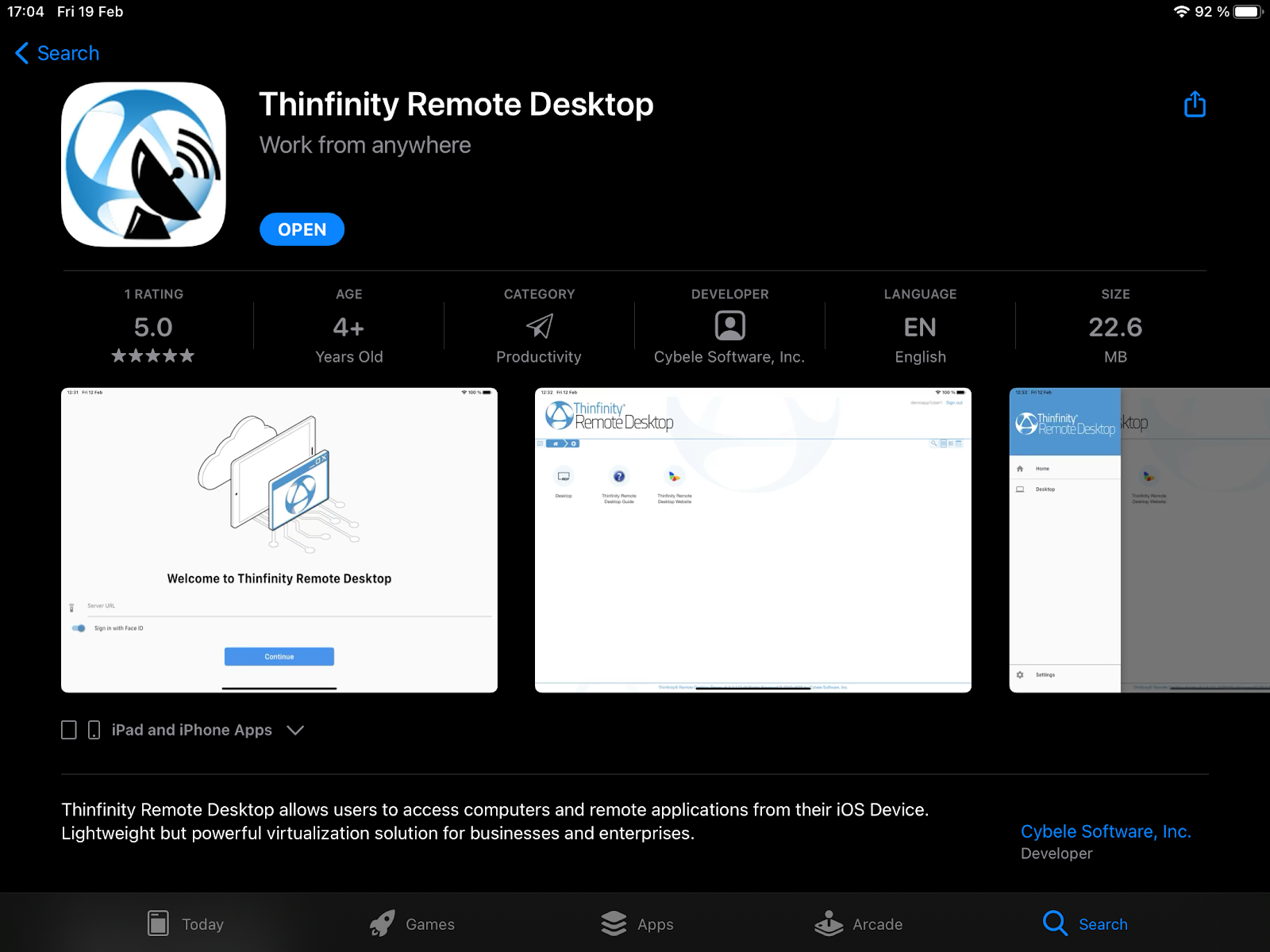 Thinfinity Remote Desktop on the iPad App Store
The first time you open the application, Thinfinity will ask you for some configuration parameters, but this topic is covered on our next page .
Configuration
The first time you open the application, you will be redirected to the Configuration Screen, where you will find the following options :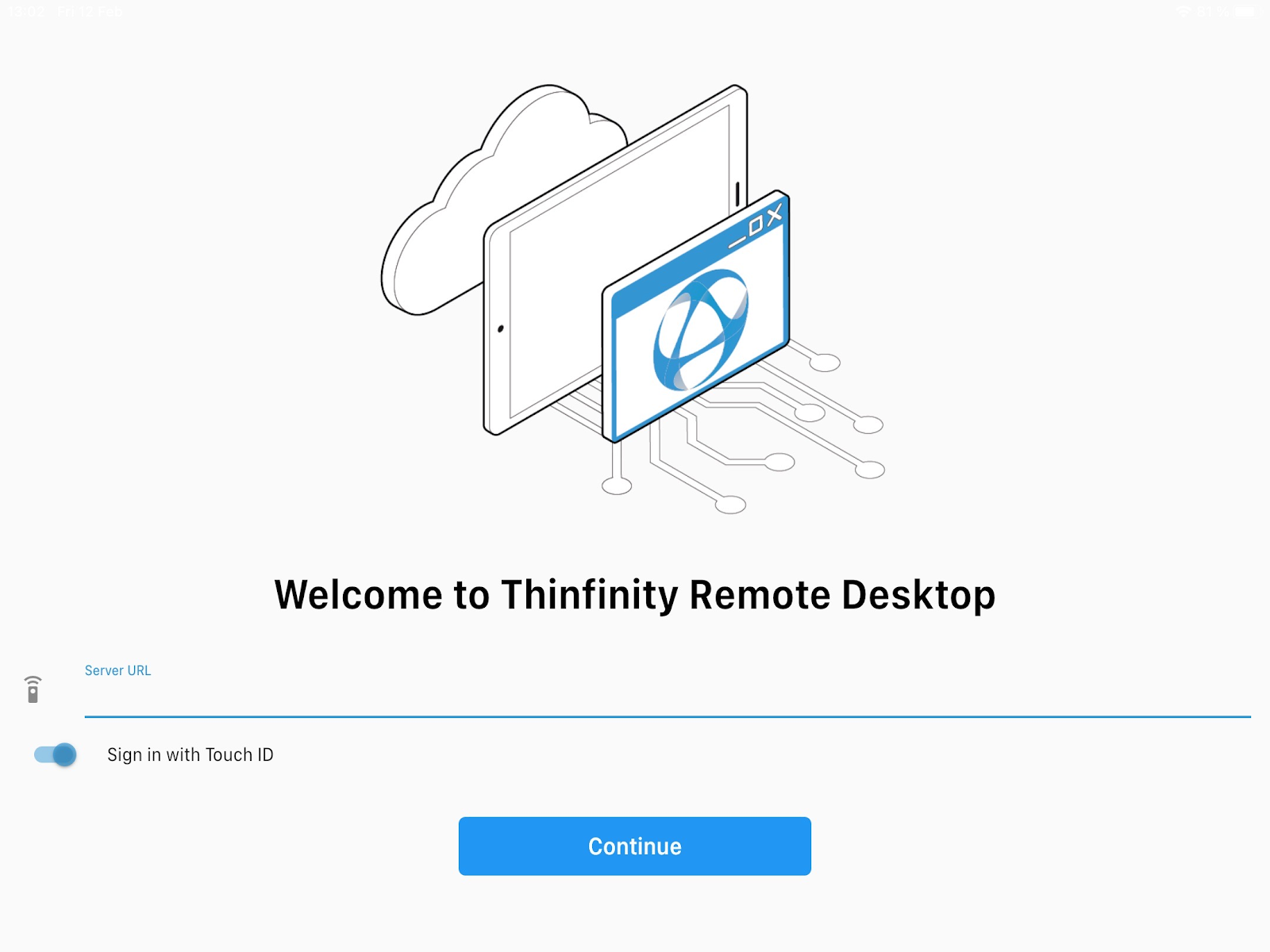 Server URL :      Configures the Thinfinity Remote Desktop Server URL used for all connections.
Sign in with Touch ID :    Enables or disables Touch ID verification when entering the application.
The application comes with a sidebar that you can use to navigate between multiple connections.
Swipe from the left margin to the right in order to open it :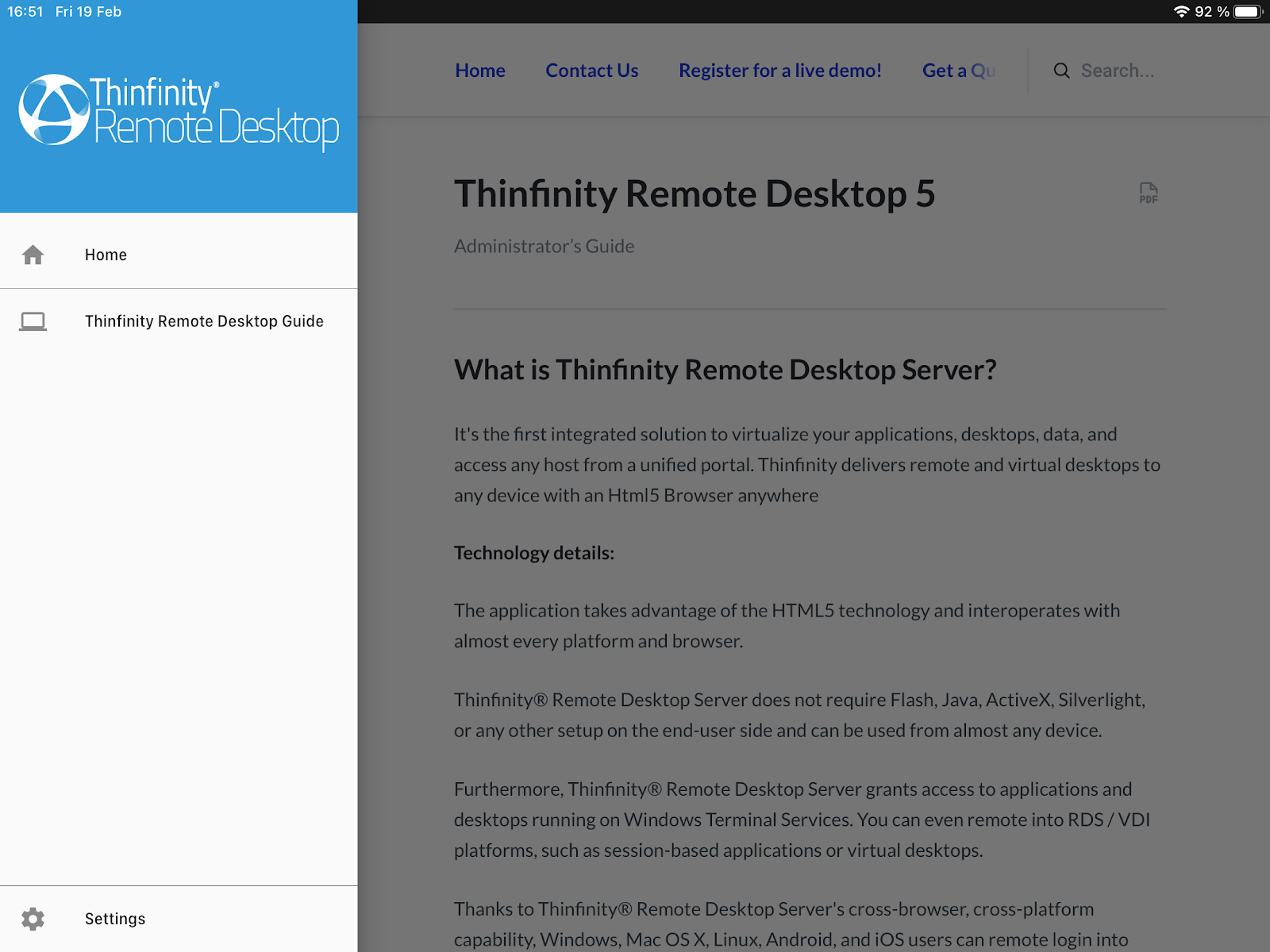 Swipe from left to right on the left margin in order to open the sidebar
If you want to close a connection from the side bar, you only need to swipe from right to left on top of that connection , in order to show the 'Close' option :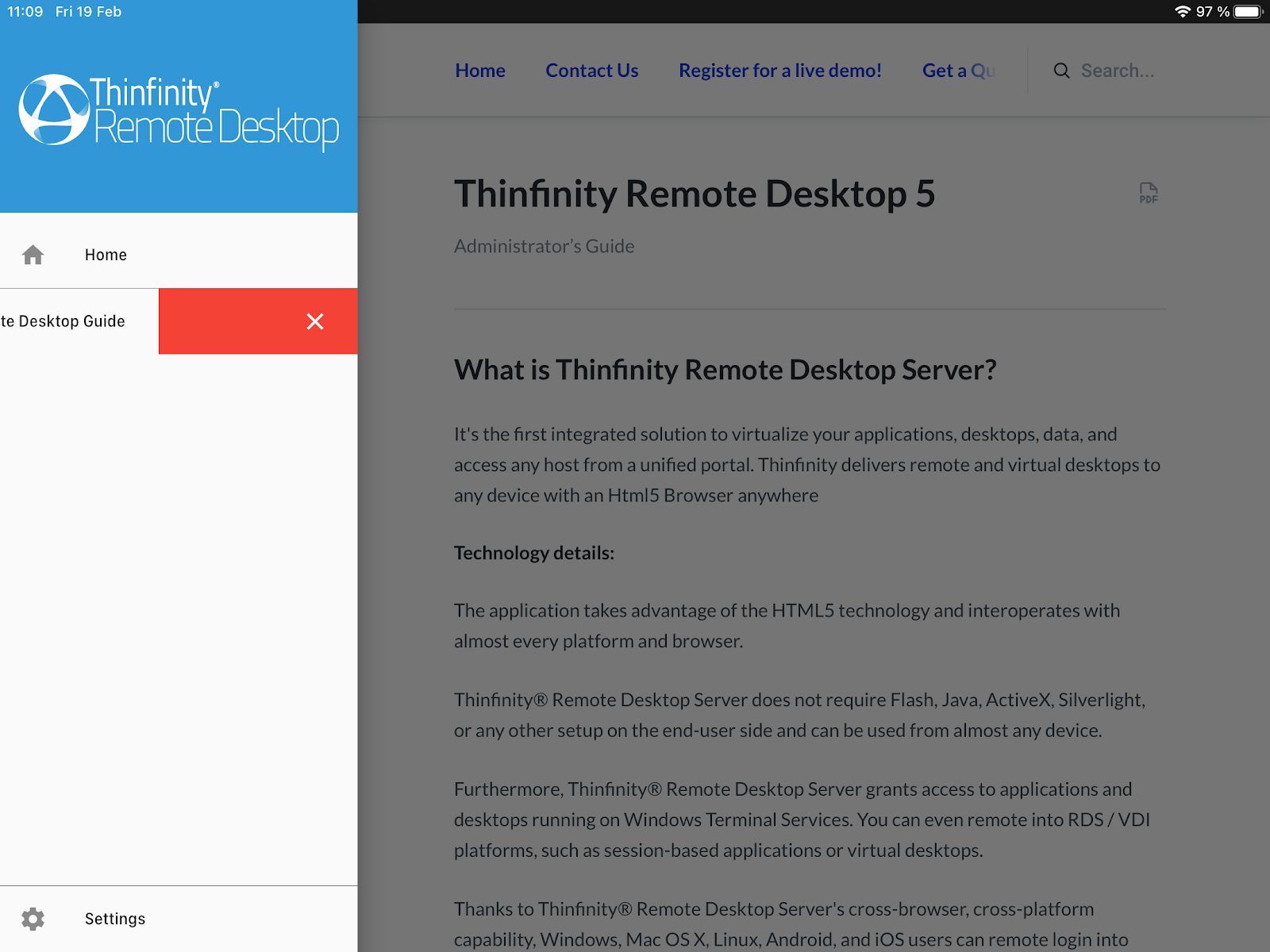 Swipe the opened connection in order to close it
If you have any questions about this blog post, you can leave a comment below or email us at [email protected]
Cheers!