Thinfinity Workspace is an integral solution to provide remote access to all applications, desktops, and files. This secure digital workspace platform is ideal for IT leaders who need a cost-efficient and scalable solution to share resources with their users, regardless of their location or device.

Weeks ago, Cybele Software introduced Thinfinity Workspace, an out-of-the-box solution that allows admins to provide users with a seamless, unified experience across multiple devices while keeping administration simple too.
With this all-in-one solution you can provide access to:
Intranet web apps
and portals (Web VPN)
Windows applications,
desktops, and terminals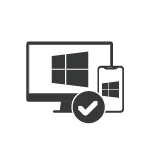 RDP/VNC Windows,
Linux, and Mac desktops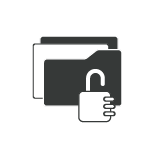 Remote files
and web folders
Thinfinity Remote Workspace is the best solution to build a flexible infrastructure—mix browser access to VDI, VMs, RemoteApps, and Unix machines. Build a private or hybrid infrastructure that runs seamlessly on a public cloud provider.
Simple app delivery
Thinfinity Workspace is the ideal solution for secure application delivery. Provide access to Windows, Web, and terminal applications all from a unified website. Thinfinity Workspace expands on the promise of simple application delivery by integrating a Web VPN, which allows you to remotely access ANY web application accessible only through an enterprise intranet.
Make the most of existing investments extending the life of your desktop apps by transforming them into a web solution. Host it on-prem, in the cloud, or as a hybrid environment.
Identity Provider Integration
Use any leading identity provider, like Azure AD, AWS, and Okta. Deliver an SSO and MFA experience and customize your authentication method to your customers' needs.
Secondary Brokers
Support hybrid cloud deployments and access a pool of resources. Ideal for multiple network access.
Remote Printing
Route printing jobs from the WTS/RDS server to a local printer. Print using local printers or remote resources.
Bi-directional Audio
Seamlessly use your local audio input on a remote machine.
Active Directory Integration
Integrate your existing Active Directory with the Thinfinity authentication system. Create access profiles and map them to existing windows users.
Load Balancing
Ensure optimal resource allocation and maintain full functionality, even in the event of a component failure.
Rest API Integration
Call any profile-related feature from external implementations. Natively authenticate with multiple user systems such as SQL and Firebase.
Resource Booking Capabilities
Allow users to book a scheduled time to use the resources at their disposal.
A tailor-made solution for all budgets and deployments
If you need a simple cloud solution that fits small or midsize deployments, Thinfinity Workspace offers an online version that allows you to deliver apps, desktops, terminals, and files in just a few easy steps. The simplest cloud solution for your digital workspace.
Thinfinity Workspace is also ideal for midsize or big deployments. You can host it on existing on-premise servers or the public cloud of your choice. An Integrated, secure, and scalable digital workspace solution at the lowest TCO in the market. Works seamlessly with existing infrastructure models and identity providers.
Lacking the necessary infrastructure? Avoid infrastructure costs and deployment headaches. We host and manage it for you. We offer a turnkey solution that includes the setup and management of cloud-based infrastructure, developer environments, and office productivity software. Provide a fully-fledged digital workspace with practically zero effort.
If you found this article interesting and want to know more about Thinfinity Workspace you can write to us or schedule a 15-minute demo call with one of our Sales Engineers.