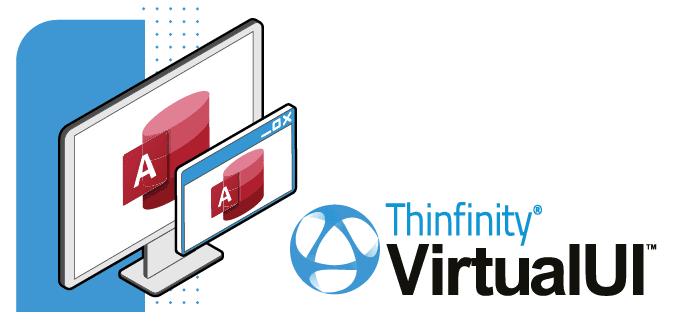 Thinfinity VirtualUI users, the day has come! The new version (v2.5) is ready for public release. The details were shared on a previous post, when we announced the beta, and you can also find them on the new product page.
What's new on
Thinfinity VirtualUI v2.5?
Faster than ever
Our new Architecture improves the general performance of the project, creating a PC-like user experience. The end user won't notice any performance differences between using your application on a web browser or on a desktop computer.

Support for additional authentication methods
(Guide to configure Okta Oauth)
(Guide to configure Duo 2FA with VirtualUI)
Forgerock OAuth 2.0 support
Licensing Server ready
License pooling to eases VMs management
Have any questions? Contact us at [email protected] or leave a message on this same post.