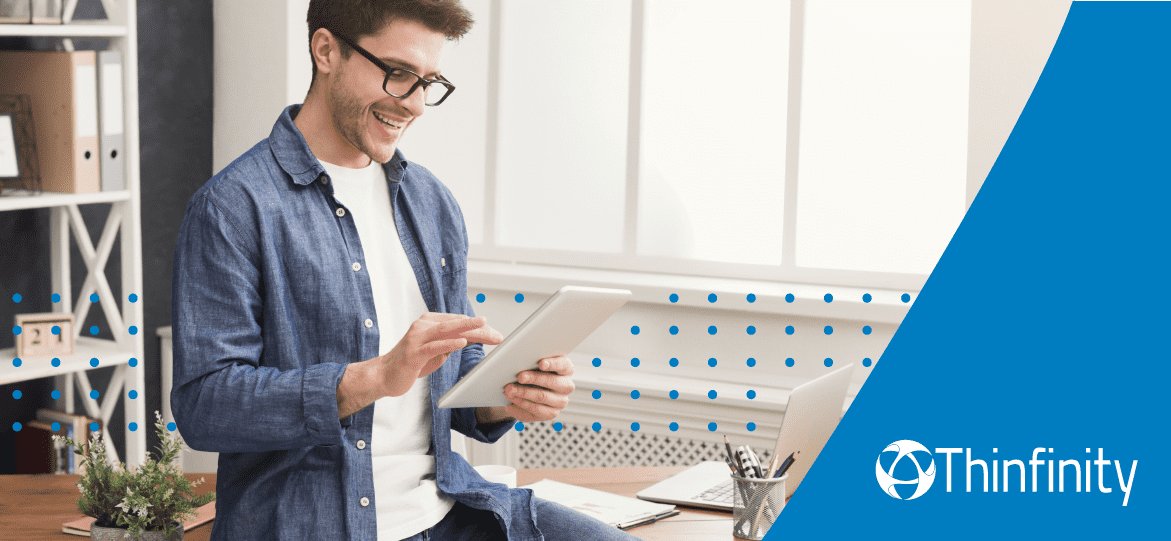 A remote work strategy isn't sustainable if remote workers can't match the same level of productivity as users working at the corporate office. To replicate on-premise productivity, users must have identical access to internal resources regardless of location. Thinfinity Remote Workspace lets users access the business-critical applications, desktops, and intranet web applications they need to successfully complete their job roles. Thinfinity Remote Workspace achieves all of this while enforcing the highest-level security standards.
Get rid of legacy remote access technologies

Until recently, working from home meant choosing from a limited number of remote access solutions. Standard RDP and VNC solutions gave users access to a single resource. Terminal server solutions required complex licensing. Legacy VPN's gave remote users access to the entire corporate network. Thinfinity Remote Workspace focuses on providing users least privileged access to the entire slate of resources they need, but nothing else. That slate can include internal ERP web applications, intranet sites and any internally hosted web application.  With Thinfinity Remote Workspace there are:
No persistent RDP connections that external threat actors can exploit.  

No VPN clients to deploy, manage and support.  

No complex expensive licensing required to get a private cloud experience

No expensive learning curves to encounter thanks to intuitive usability.

No firewall settings to configure or exploitable ports to open
Thinfinity Remote Workspace is a turnkey solution that gives remote users a no-strings attached local-like experience that delivers business-critical apps, desktops and files from a single web portal.  
Simplifying the remote workspace experience

There is one thing that remote workspaces lack and that's direct access to internal IT support.  Remote work solutions must be designed to be as simple as possible. Thinfinity® Workspace was designed so that:
Users simply utilize an HTML5 web browser on any internet-connected PC, Chromebook, or mobile device.  

No additional software or hardware needs to be deployed to the user.  

Users receive the same predictable experience every time thanks to a resilient architecture designed for high availability and fault tolerance in a 24/7 world.  
Thinfinity® Workspace also makes things easy for your network/IT team as well. Reducing the complexity of having to deal with legacy VPN solutions.
Enterprise-grade security

Thinfinity® Workspace provides WebVPN secure tunneling to protect traffic from point to point. Internal resources remain isolated from end-user device vulnerabilities and access is granted using SSO authentication that also supports MFA.
Enjoy the new Remote & Hybrid Work era
There are so many other beneficial features on Thinfinity® Workspace, like Direct File Transfer, H264 protocol support and Bi-directional audio support, to name a few. The only way to experience everything is to try it out for yourself.
Find out how Thinfinity Remote Workspace gives users a complete remote workspace experience by taking advantage of our 15-day no obligation trial.
If you found this article interesting and want to know more about Thinfinity® Workspace,
you can contact us or schedule a quick call with one of our Sales Engineers.