How to create a VNC connection using Thinfinity Remote Desktop
Follow these stps to create a VNC connection using Thinfinity Remote Desktop:
1. Once your VNC server (in this case TightVNC) is installed, on the intended destination to which to connect via Thinfinity. You can leave all the settings as default.
On the TightVNC Main manager, you can add for example a password for your new connection:
2. Now you can go to your server and Enter the Thinfinity Remote Desktop Server Manager. Go to the Access Profiles tab, then click on Add and select VNC/RFB like so:


3- On the Profile Editor you can choose a name for the connection and then you'll need to input the IP address of the VNC connection on the Computer field and the Password if it has one:


4. Click on Ok then Apply and finally Close
5. Restart the Thinfinity Remote Desktop services by going to Start > Run > services.msc
6. Go to the Remote Desktop Server landing page and open the VNC connection that you've just created.
And that's it, you are now able to connect to a VNC connection using Remote Desktop Server.
If you have any questions regarding this blog entry, you can leave a comment below or send us an email at [email protected]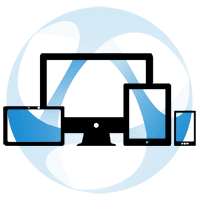 Thinfinity Solutions
As you already know, Thinfinity Remote Desktop provides remote access, desktop delivery, and app publishing solutions.
Explore our other remoting and web-enabling solutions, enjoy our free trials, or request a custom demo HERE. No commitment!
We will be happy to assist you and show you our portfolio for remote desktop, screen sharing, digital workspace, and application virtualization.