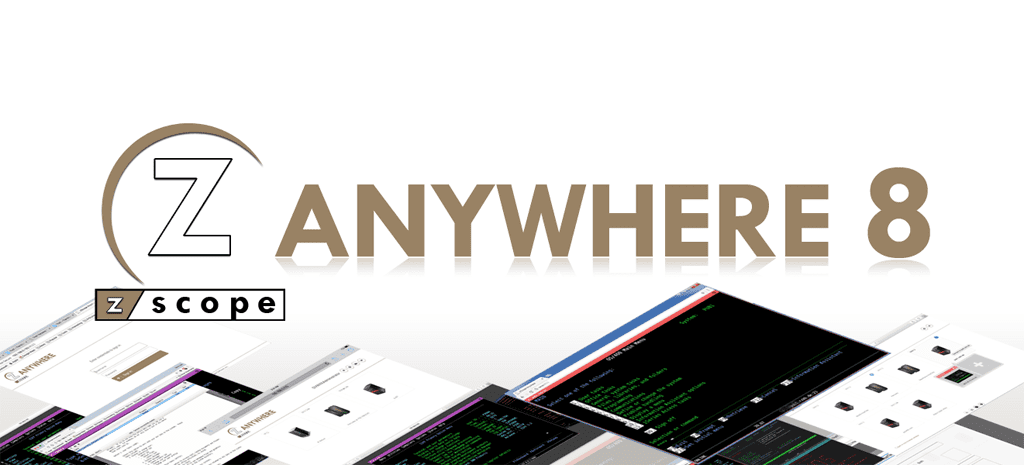 Today, we are happy to share with our audience the formal release of our new browser Terminal Emulator client, z/Scope Anywhere 8.
Our terminal emulation client for web browsers grants host access on virtually any operating system or device. It supports both touchscreens and virtual keyboards (check our z/Scope Anywhere iOS app blog post) providing a solid user experience through a modern HTML5 interface and with zero client software installation.
z/Scope Anywhere 8 supports multiple protocols including TN3270E, TN5250E, TN3287, TN3812, VT100, VT220, VT320, VT420, SSH1 and SSH2 Telnet Servers, and SFTP.

In addition, this new Web Browser Terminal Emulator Client brings several expected features announced here during the beta period, such as integrated printer emulation, advanced integration possibilities (One Time URL, multiple authentication options and the like) and many enhanced user interface options.
Read the full Press Release notice about z/Scope Anywhere 8.0 at PRWeb.com.
Ready to try it?
Download z/Scope Anywhere here and test all the features during 30 days.