COMPARE THE DIFFERENT Terminal Emulation software clients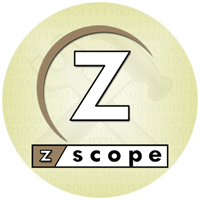 Since 2002, Cybele Software has enabled companies to bridge the gap between cutting-edge technologies and proven client/server and mainframe systems.
The evolution from the first z/Scope 1.0 for Windows to the newest, web-based z/Scope Anywhere client has been huge.
Find below a table of our old and new terminal emulation editions. Compare the features they offer and pick the best to cover up your host access needs.

Notes for current z/Scope Users
Keep up to Date with the Latest z/Scope Version
We find that many of our old customers are now adopting Windows 10 or Windows 11.
z/Scope v6.6 (desktop) and z/Scope Anywhere v8.5 (web) are fully compatible with Windows 10.
Do you run an older z/Scope version?
Any z/Scope user covered by our Maintenance Service may update their current version at any time.
Aside from our technical support service, surely the best part of renewing your license's maintenance is being eligible for the latest software updates and version upgrades at no extra cost.
Check out our download page or contact our technical support team to find out about the latest available version or to inquire about your renewal status.
You can also visit our Documentation page to find the available help files.
New to z/Scope? Need any help? Schedule a conversation or give us a phone call:
Phone: (302) 892-9625 or (866) 462-9768 (USA & Canada)
Email: [email protected] (please include full product name and version)
Explore our host access solutions, enjoy our free 30-day trial, or request a custom demo HERE. No commitment!
There are different terminal emulation solutions for you in the z/Scope's product family:
3270 client
5250 client
AS400 client
SSH & VT client
All-in-one software with Windows Client
All-in-one Windows Server, with a browser client
We will be happy to assist you and show you our Terminal Emulation software portfolio. Contact us today!