Did you know that you are able to virtualize your legacy applications developed for Windows XP by utilizing one or more VirtualBox VM's with Windows XP installed?
This solution will permit you to run them using any web browser, without making any changes to the VirtualBox is a free open source Hypervisor developed by Oracle, you can use it to create a virtualized environment and Run Windows XP Legacy applications on it.
You would be required to have Thinfinity Remote Desktop installed on a server and have a Windows XP installation file (.iso)
In order to accomplish this, you would need to follow these steps:
*Please note that you would need to disable Hyper-V for Windows 10 and Server 2016 on Windows Features for VirtualBox to work properly*
1. Go to the VirtualBox download site and click on "Windows hosts" to get the latest version of the Windows emulator: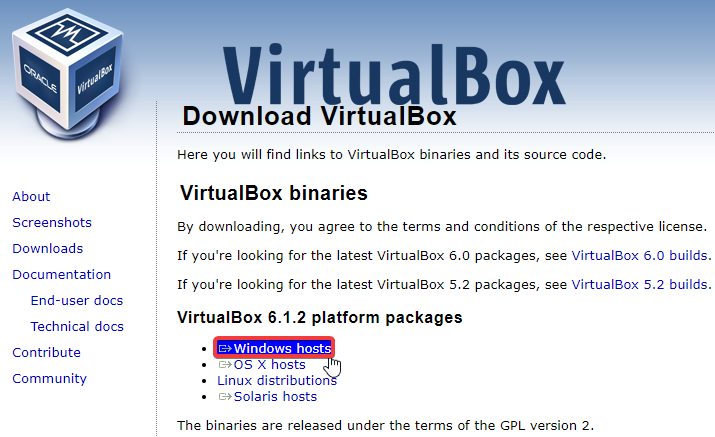 2. Once the setup is downloaded, proceed with the VirtualBox installation: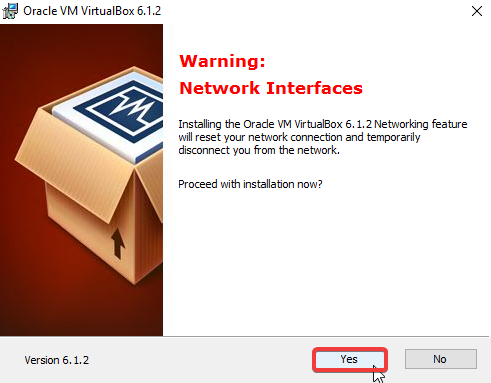 3. Once VirtualBox is installed, open it and click on "New":



4. On the Create Virtual Machine window type a Name for the O.S. and click on "Create":


5. Leave the default options and click on "Create":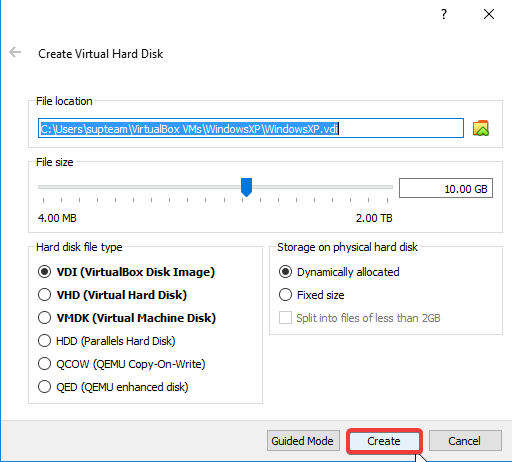 6. Now you should see the created O.S. Select it and click on "Start":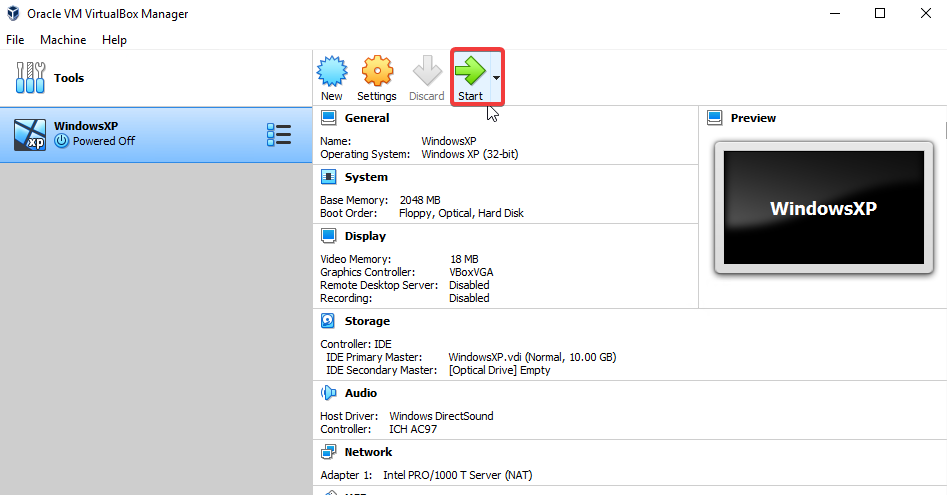 7. Now you'll be prompted to select the Windows XP installation file, click on the folder icon: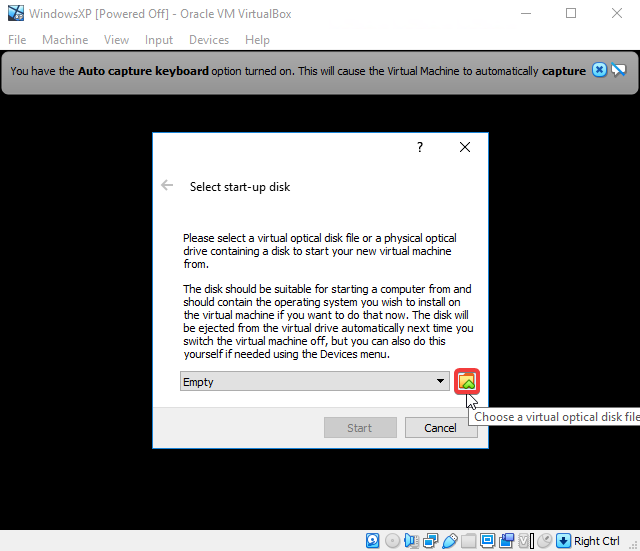 8. Then click on "Add" then look for the path of the image file of Windows XP and finally press "Start":


9. The Windows XP installation will now be shown. Press Enter on "Unpartitioned space":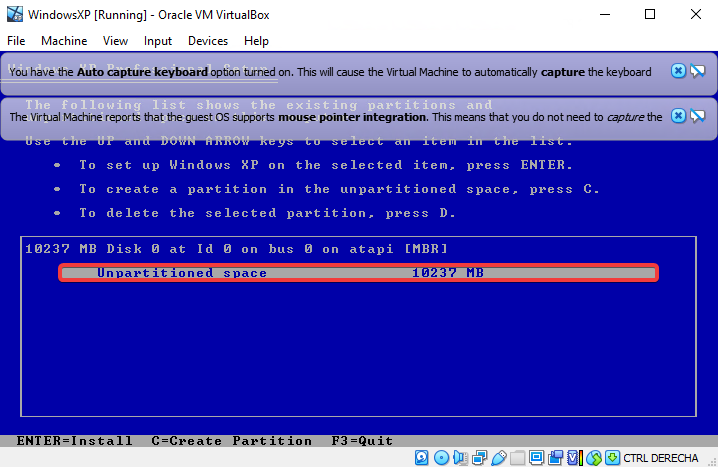 10. Now select the "Format the partition using the NTFS file system (Quick) and press Enter: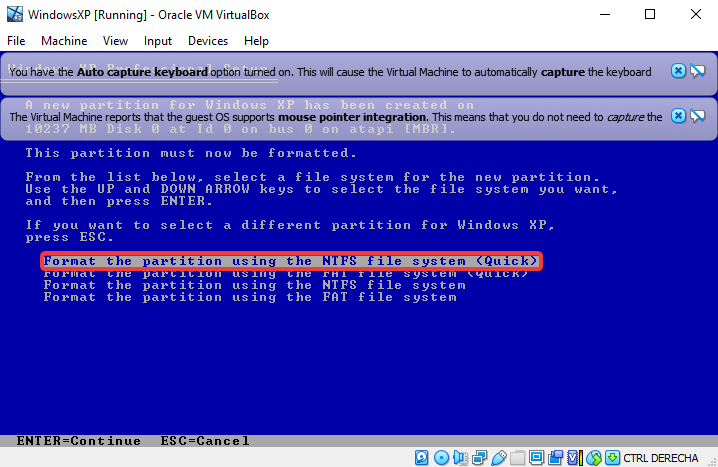 11. After the format is complete, the installation proper will commence. In here you'll be prompted to type a Name and an Organization, then click "Next":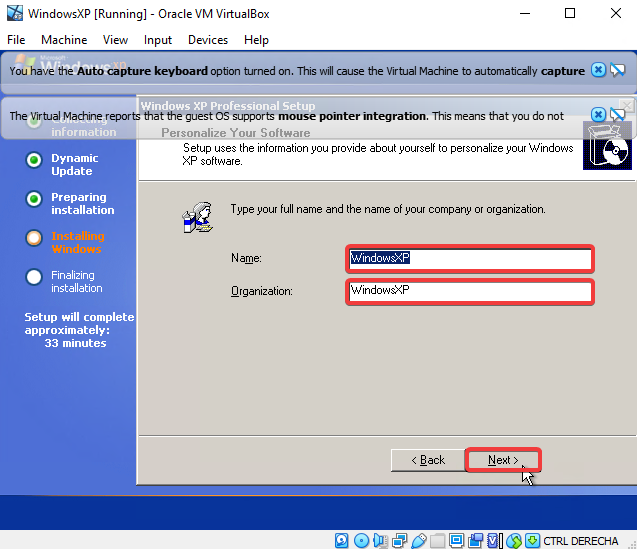 12. Now you would need to enter a "Computer name", then "Next" twice: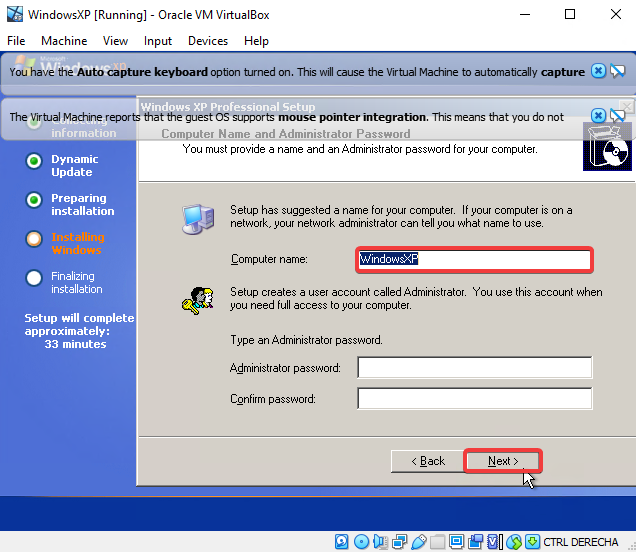 13. When prompted to select how to connect to Internet, choose the first option, like so:


14. Type a Username: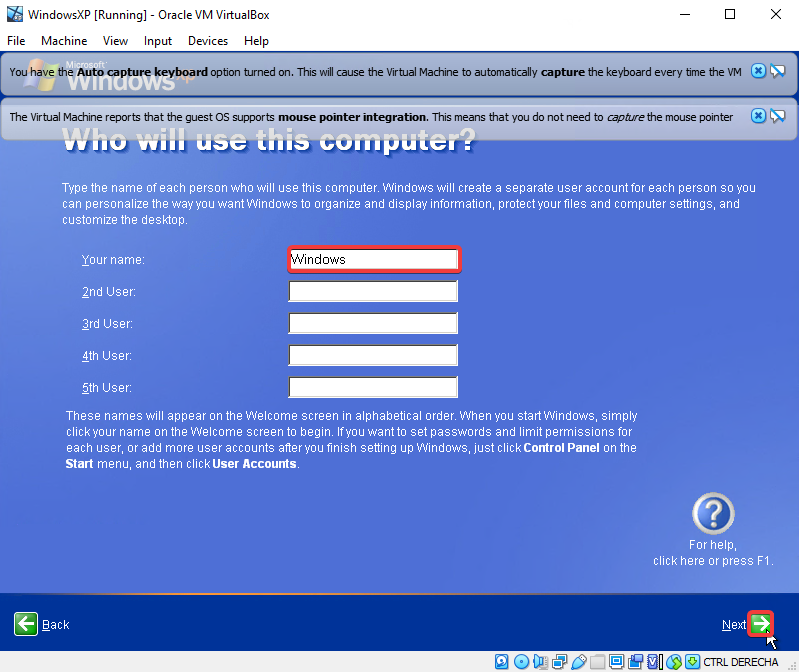 15. Now that Windows XP is installed, shut it down and click on "Settings". Once there go to the "Network" tab, select "Internal Network", "PCnet-FAST III" Adapter Type and "Allow VMs". Then click OK: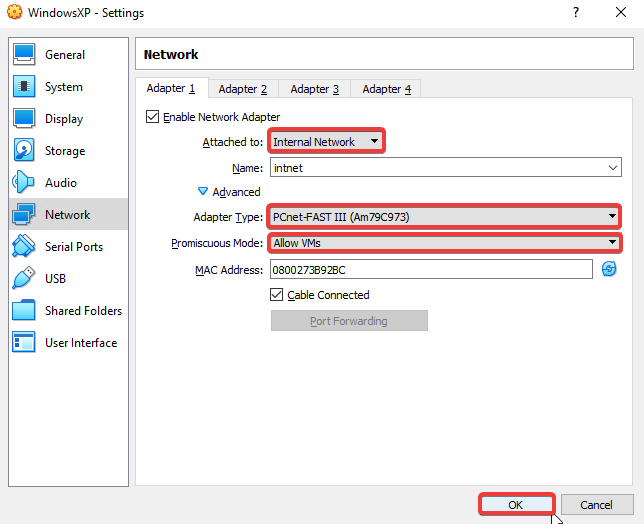 16. Power on the Windows XP VM again and go to My Computer > Properties > Remote tab and enable "Allow users to connect remotely to this computer". Then click on "Select Remote Users" and add the Windows XP username you created: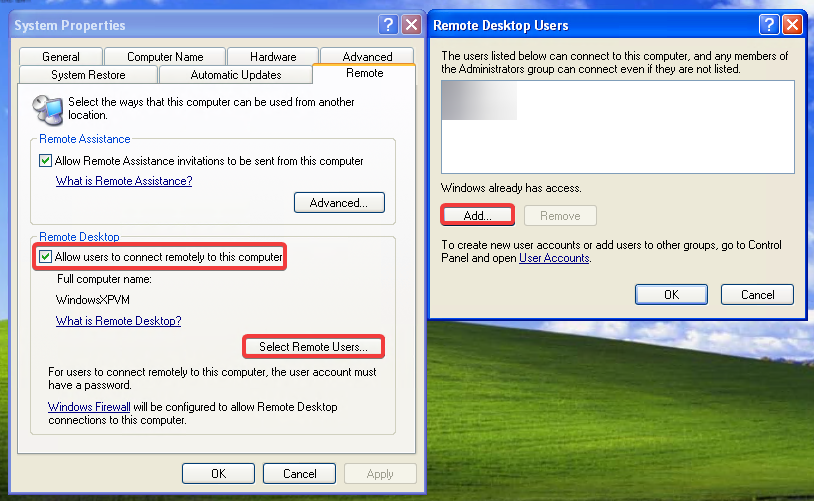 17. Now that the Windows XP VM is configured, go back to the server where Remote Desktop Server is installed and open its Server Manager. Go to the "Access Profiles" tab and click on "Add" > "RDP"
(For information on how to install Remote Desktop Server, please follow this tutorial).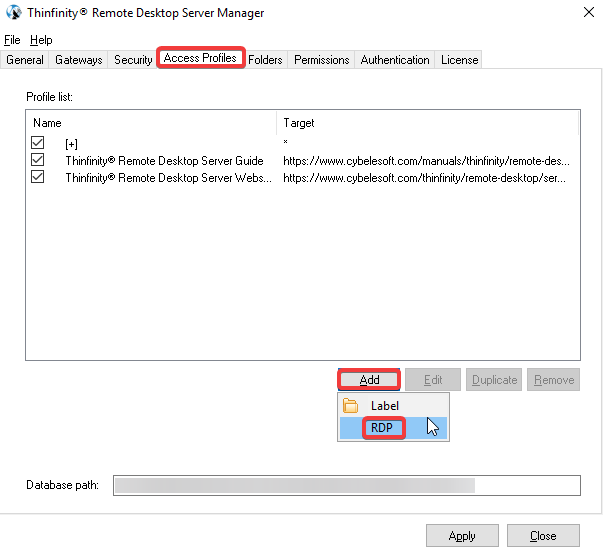 18. Enter the IP belonging to the Windows XP Virtual Machine and then you have the option to set up its username and password. Then click on "OK" and "Apply":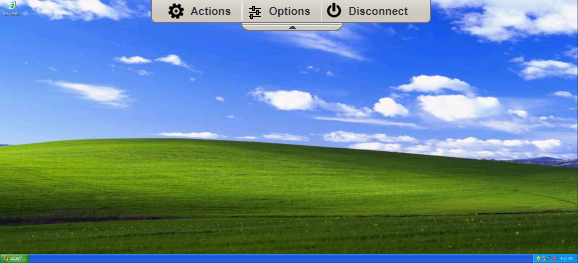 And that's it! You are now able to access your legacy apps with Thinfinity Remote Desktop.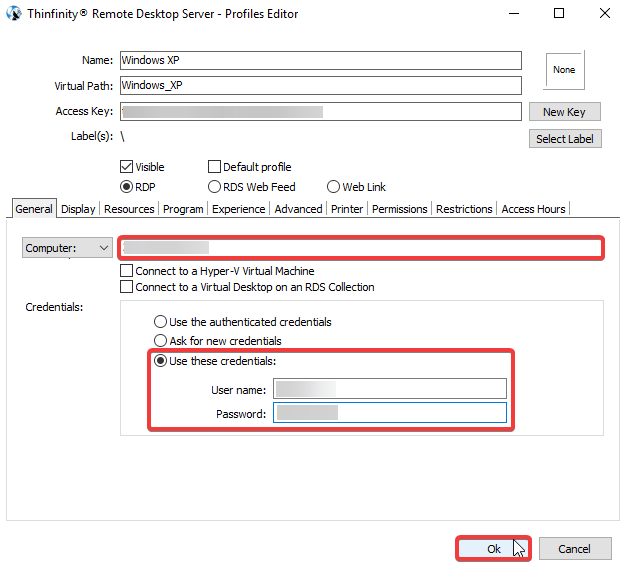 Should you have any questions, contact us at [email protected] or leave a message on this same post.