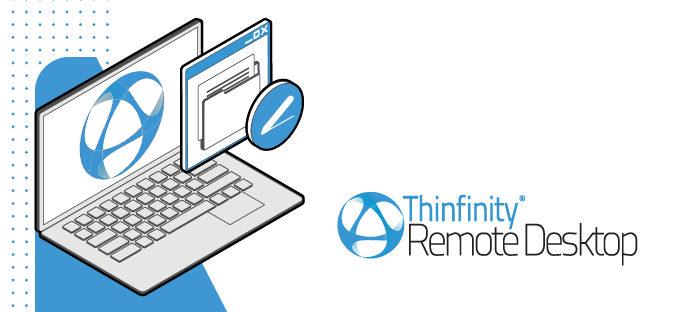 In this step-by-step guide you will learn how to change the name displayed for the ThinDisk file system drive.
First of all, open Thinfinity Remote Desktop and go to the 'Access Profiles' tab.
Once there, click on the connection and then click the 'Edit' button.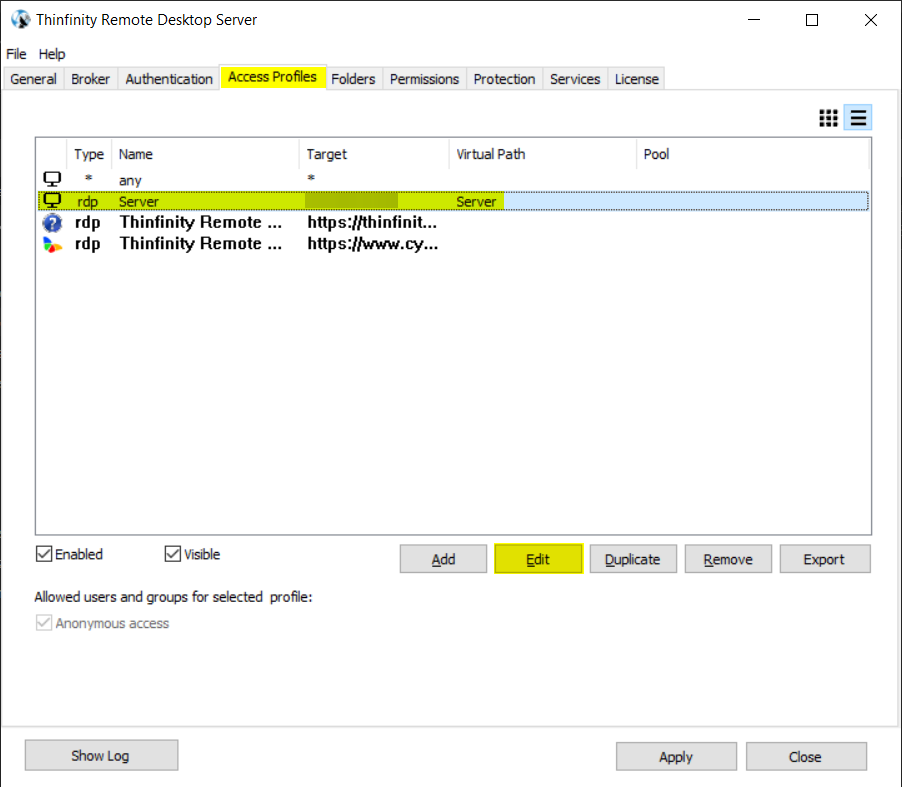 This will open the 'Profile Editor'. While on it, go to the 'Resources' tab.
You can change the Thindisk denomination in the 'Disk name' text box.
Once done, press Ok and then 'Apply'.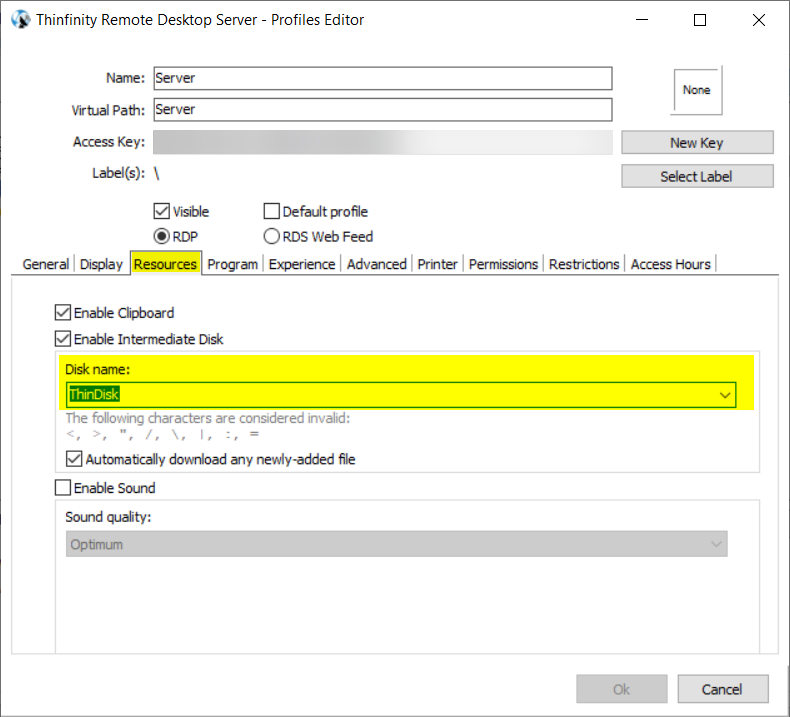 You can also change the name of the computer where the ThinDisk drive is displayed, by adding this line of code to the 'Thinfinity.RemoteDesktop.Server.ini' file found on the "C:\ProgramData\Cybele Software\Thinfinity\Remote Desktop Server\DB" path:
[ComputerName]
Enabled=True
DefaultValue=ThinDisk
ServerName=Computer01
If you are using a load balancing environment, this chosen name will be visible for all users.
After making the changes, restart the Thinfinity Remote Desktop Service Manager by going to Start > Run > services.msc
And that's it! You have now customized the ThinDisk virtual drive name for file management.
If you have any questions please email us at [email protected].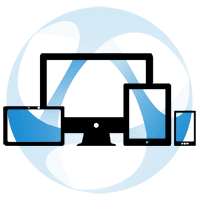 Thinfinity Solutions
As you already know, Thinfinity Remote Desktop is a remote access, desktop delivery, and app publishing solution.
Explore our other remoting and web-enabling solutions, enjoy our free trials, or request a custom demo HERE. No commitment!
We will be happy to assist you and show you our portfolio for remote desktop, screen sharing, digital workspace, and application virtualization.