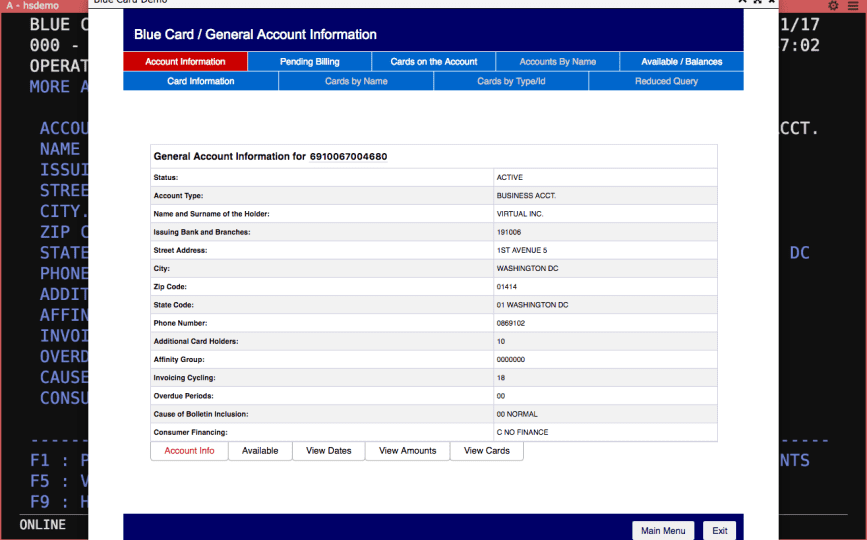 New zScope Anywhere v8.5

The new Browser Based Terminal Emulator z/Scope Anywhere v8.5 is here. Visit the product page to read more about the features of our new web Terminal Emulator version.
What's new on
z/Scope Anywhere v8.5?
Faster than ever
z/Scope can give you a solid performance while taking low system resources.
Our new Architecture improves the general performance-optimizing at maximum the resource consumption of your server. This will allows you to manage more concurrent users per server without losing reliability.
Support for additional authentication methods
Okta Support

Okta Oauth 2.0 Support
Okta SAML Support

Azure
Auth0 Support
DUO 2FA Support
Forgerock OAuth 2.0 support
Licensing Server ready
License pooling (eases your VMs management)
HostSurfer 1.0
Our z/Scope Anywhere licenses also unlock (at no extra cost) HostSurfer, a powerful Legacy Modernization Tool to create responsive web apps based on your current host system. If you have your own apps accesing the host, you should ask for a demo to learn how HostSurfer can help you.
Licensing Server ready
License pooling (eases your VMs management)
A more detailed guide to the features and a download link can be found HERE.
Why z/Scope?
With z/Scope Anywhere there's no need to install a terminal emulator application on each computer. Users can just open up any browser and load the client within the browser window.
Give it a try. Start a Browser Based Terminal Emulator free 30-day trial now! z/Scope Anywhere v8.5 has many modern features such as TE keyboard mappings and a customizable login page.
New to z/Scope? Need any help? Contact us:
Phone: (302) 892-9625 or (866) 462-9768 (USA & Canada)
Email: [email protected] (please include full product name and version)
Notes for current z/Scope Users
We find that many of our old customers are now adopting Windows 10.
z/Scope v6.5 (desktop) and z/Scope Anywhere v8.5 (web) are fully compatible with Windows 10.
Do you run an older z/Scope version? Any z/Scope user covered by our Maintenance Service may update their current version at any time.
Aside from our technical support service, surely the best part of renewing your license's maintenance is being eligible for the latest software updates and version upgrades at no extra cost.
Check out our download page or contact our technical support team to find out about the latest available version or to inquire about your renewal status.
You can also visit our Documentation page to find the available help files.