Thinfinity VirtualUI is a remoting solution that allows desktop applications, to be accessed from the Web with any standard Browser. It allows you to turn your Windows desktop application into an HTML5-enabled web application, extending the accessibility to almost any device.
The best part is that it takes virtually no time to see your software running within a browser window, and guess what: this is fully scalable!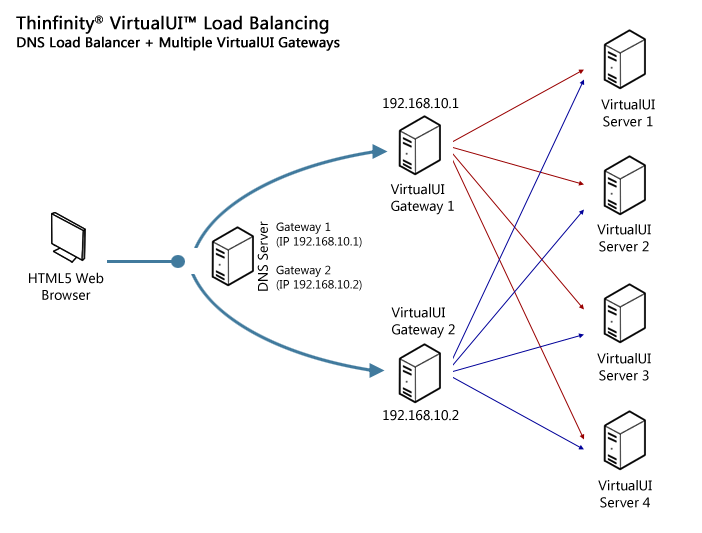 This article reunites 4 other posts with instructions about how to deploy Thinfinity VirtualUI on a large scale environment.
The whole task is not complicated, but we wanted to illustrate step by step all the instances to give our users a proper guide to accomplish the process.
NOTE: If you're just starting your trial and you do not have a Thinfinity VirtualUI license yet, contact us so we can give you one.
Have any questions? Fill the contact form here or write us an email to [email protected] or leave a message on this same post.