Thinfinity® Workspace Online is the first SaaS platform for secure and instant remote and in-office team collaboration. This out-of-the-box solution provides your team with a local-like experience, delivering your apps while securing your architecture with military-grade encryption. One of the benefits of choosing Thinfinity® Remote Workspace Online is the ability to apply a Web VPN connection.
Configuring a Web VPN will provide instant access to intranet web applications directly from the browser. Enterprise users will be able to securely connect to any web application they use on a day-to-day basis as if they were sitting at their workstations.
By setting up a Web VPN connection, you can easily provide your users with a shortcut that can be accessed through Thinfinity® Workspace Online's portal. Users can only connect to a web application without gaining access to your local network. This feature will remove you from the hassle of dealing with a VPN's overcomplicated setup.
In order to create a WebVPN connection via the Thinfinity® Workspace Online's landing page, follow these steps:
Click on New then select "Web VPN" as the Access Type: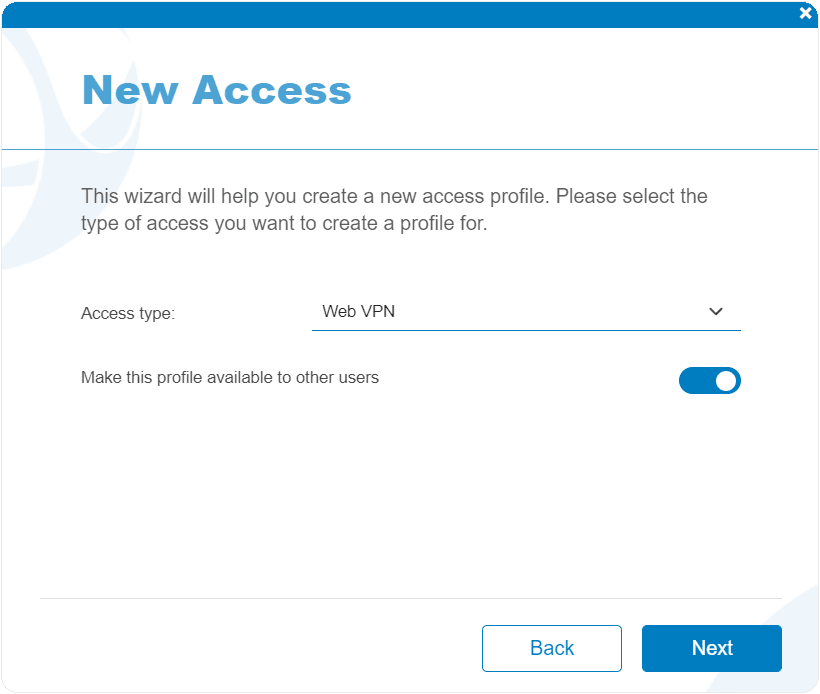 Enter the URL of the Web VPN connection: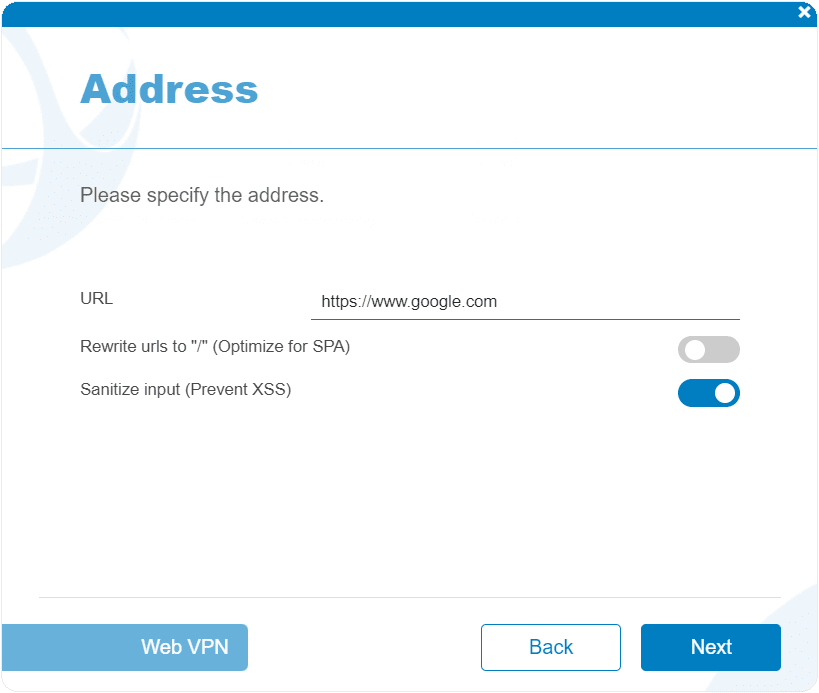 Some websites may require additional settings to work with our Web VPN, please verify the following options if they apply for your particular needs.
Main Entry Point
Add the URL you wish to access via Web VPN from outside your network.
Optimize for SPA
Optimizes the connection to better work with Single Page Application, masking the Virtual Path to avoid routing incompatibilities on heavy dependent JavaScript web applications.
Sanitize Input (Prevent XSS)
Applies cross site scripting (XSS) sanitization to every request made to the server to avoid possible XSS issues or attacks.
Set up a name for the Web VPN connection: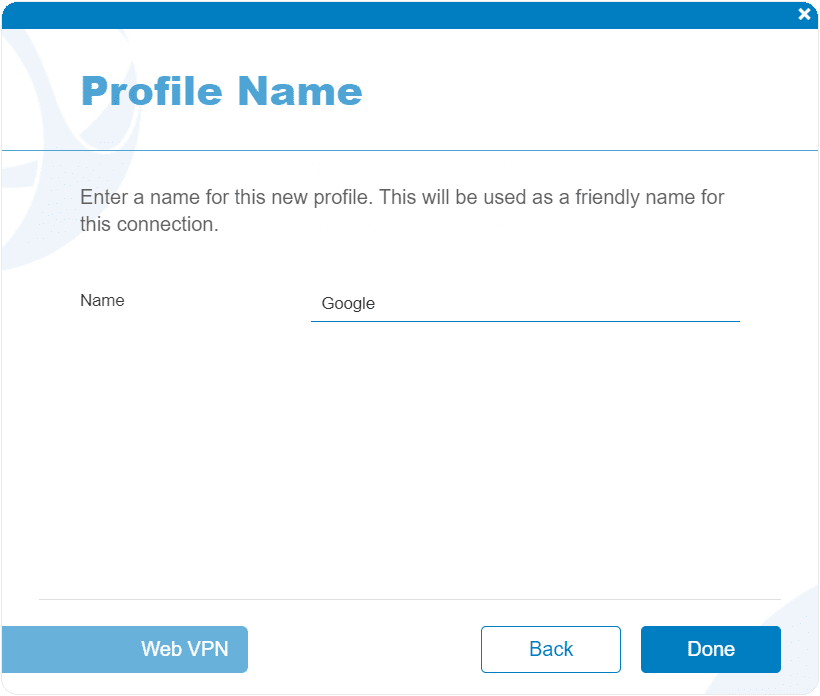 Click on Commit to finish setting up the Web VPN connection: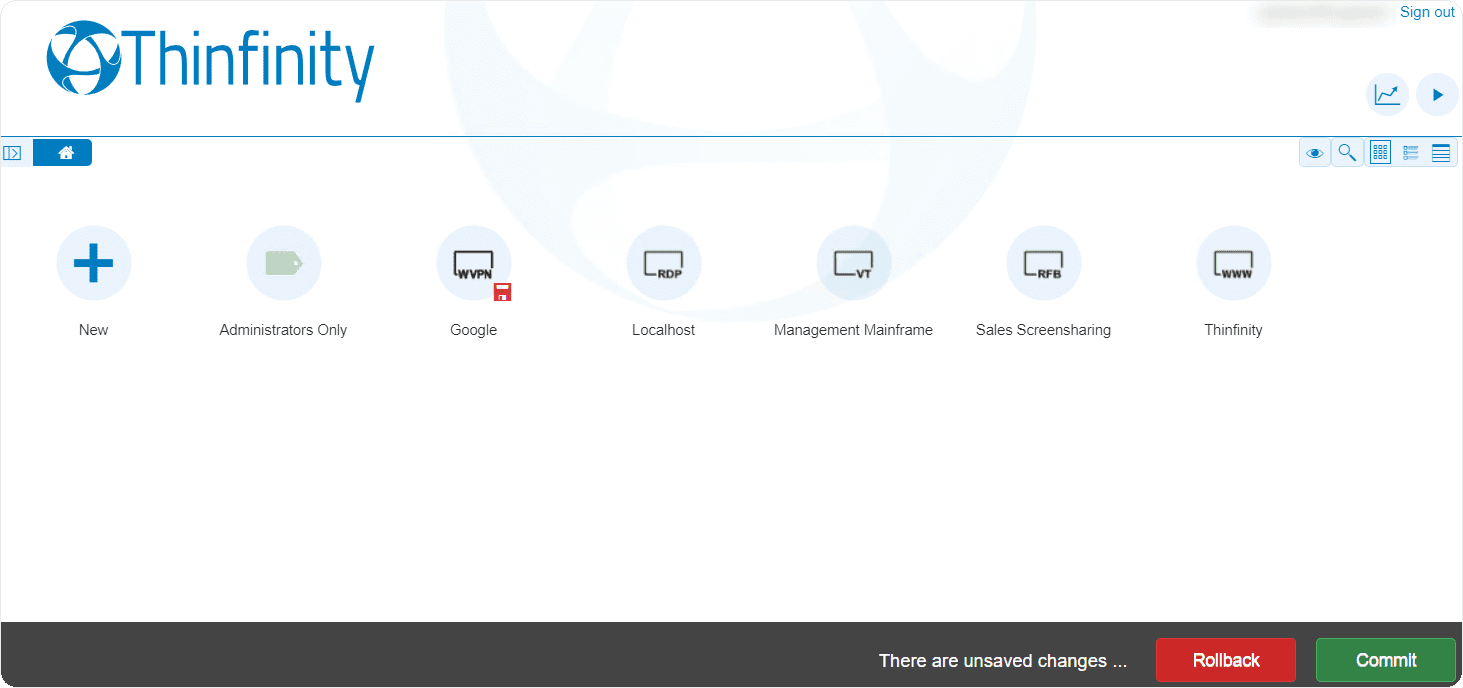 If you found this article interesting and want to know more about Thinfinity Workspace you can write to us or schedule a 15-minute demo call with one of our Sales Engineers.