Host your Windows Desktop applications on Microsoft Azure and provide web access to multiple concurrent users.
Hosting your desktop software in the cloud has many advantages that we've discussed on previous posts. Today we bring you this guide to learn how to host your desktop application on Azure.
Publishing your Windows OS application (written in Delphi, VB6, Access, .NET, etc) in this computing service created by Microsoft is very easy. There are just a few steps you have to follow.
NOTE:
This guide requires you already have an .EXE file of your Desktop application compiled with Thinfinity VirtualUI Libraries, if you don't just contact us to get assistance:

[email protected]

or leave a message on this same post.
Also, we recommend you to test your application on a local environment before you go to the cloud. If you haven't done yet, you can give this tutorial a quick look.
After you cover those steps locally, you'll be ready to publish the app on AWS instances.
Now that we have all the information we are ready to go!
Thinfinity® VirtualUI will listen on port 6580 by default but you can change it to any available port. To verify this, open Thinfinity® VirtualUI Server Manager: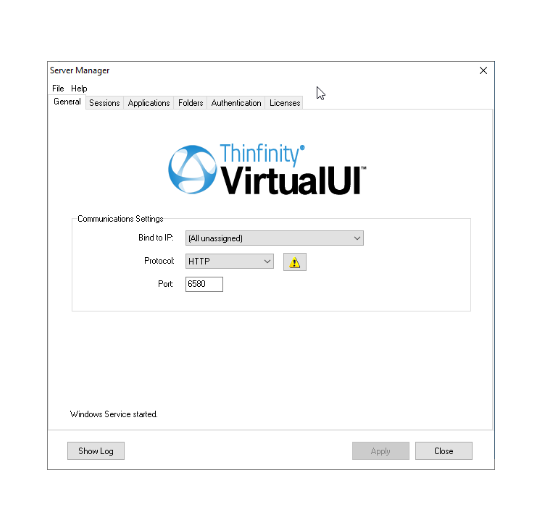 With this information, we can now go to Azure's portal and open the port for Thinfinity® VirtualUI:
1. Go to the 'Networking' tab of your VM: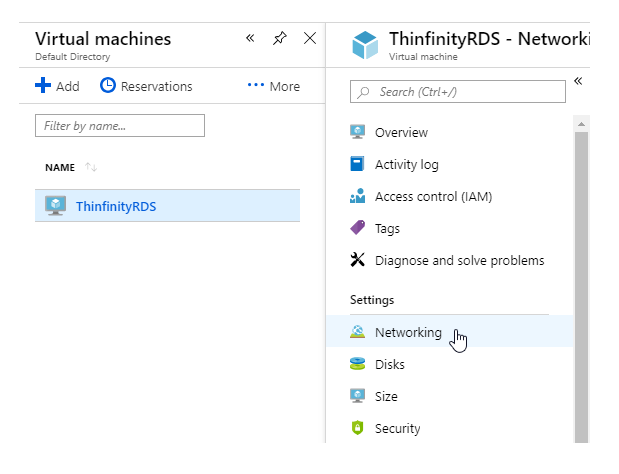 2. Create a new Inbound security rule and add the port you've configured on Thinfinity® Remote Desktop Gateway, in this case '6580':
Last but not least, make sure port 6580 is also open on the Windows Firewall in the VM. You can add an inbound rule to be sure. In order to do so:
1. Run "wf.msc" to open Windows Firewall:

2. Create a new inbound rule: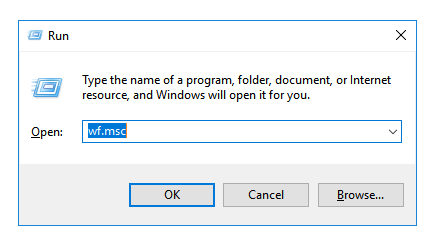 3. Select Port and hit "Next"
4. Make sure "TPC" is selected and add the specific port. If you have the default port configured in Thinfinity® VirtualUI Server Manager just enter "6580" and hit "Next".
5. Select "Allow all connections" and press "Next".
6. Ensure "Public" is checked and press "Next".
7. Add a name and description and press "Next.
Finally, you should be able to reach and run your Windows application over the internet from any browser!
Have any questions? Contact us at [email protected] or leave a message on this same post.