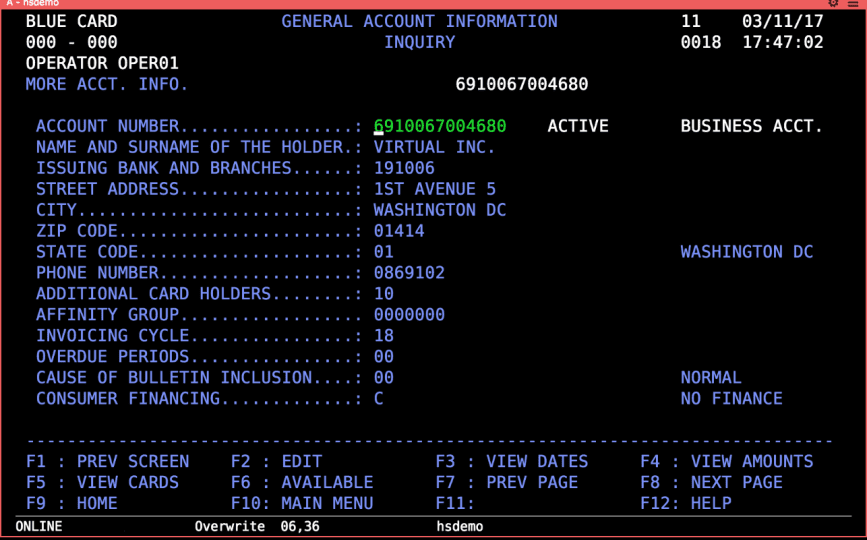 Leading Browser Terminal Emulator Provides Secure Web-based Access to IBM Mainframes, AS/400, and Unix Systems
z/Scope Anywhere delivers on its promise of highly flexible and highly secure browser terminal emulation with its HTML5 client for tablets, phones, PCs, and MACs
WILMINGTON, Del., Sept. 25, 2012 Cybele Software, Inc. announces its production release of z/Scope Anywhere, the intelligent remote-computing solution for users of IBM mainframes, AS/400, and UNIX systems. z/Scope Anywhere elevates cross-platform, remote computing by providing users of any current technology device, HTML5 browser, or operating system with a highly secure and highly flexible web terminal emulation solution.
With this release, Cybele Software, Inc. fulfills its commitment to security by designing z/Scope Anywhere as a pure HTML5/JavaScript client. There is no ActiveX or Java applet to install, making z/Scope Anywhere 100% native-firewall friendly. Because z/Scope Anywhere 7.0 is hardened with onboard security features, users can confidently access even their most critical systems remotely.
z/Scope Anywhere supports multiple protocols including TN3270E, TN5250E, VT100 to VT420, and SSH. In addition, z/Scope Anywhere supports multiple sessions on the same client. To help users manage their sessions and connections, z/Scope Anywhere 7.0 includes both centralized and individual control panels for managing system settings such as SSL options, char tables, hotspots, and keypads. Users can view real-time usage statistics, including connections per host, as well as a comprehensive log file of connection activity.
The sleek metro design of the z/Scope Anywhere interface provides a comfortable and intuitive computing experience for users of smartphones and tablets. Fully tablet-ready, z/Scope Anywhere supports both touch and virtual keyboards. z/Scope Anywhere also includes a new Screen Print feature that allows users to choose from four, ink-saving color palettes.
Visit our public demo for a quick trial! (user: demo / password: demo)
z/Scope Anywhere Highlights
– Web Terminal Emulator
– Cross-browser, cross-operating system, cross-device, pure HTML5/JavaScript client
– Support for multiple protocols: TN3270E, TN5250E, VT100, VT220, VT320, VT420, and SSH
– Support for running multiple sessions on the same client instance
– Touch and virtual keyboard enabled
– z/Scope Anywhere iOS app
– Secure; native-firewall friendly
– Centralized and per-user administration of connections
– Real-time usage statistics and comprehensive log file
– Multi-protocol file transfer capability. FTP, IND$FILE, KERMIT, X/Y/Z-MODEM.
– Screenprint feature with four, ink-saving color palette options
– Designed around a new technology standard, guaranteeing simplified long-term maintenance.
z/Scope Anywhere 7.0 Requirements (UPDATE: z/Scope Anywhere version 8.5 available HERE)
– Client: Any HTML5 browser-based client
– Server: z/Scope Anywhere 7.0
– Host: IBM Mainframe, AS/400, or Unix
Read More:
– HTML5 Terminal Emulation
– Download z/Scope Anywhere
– The User Interface
– Establishing your first connection