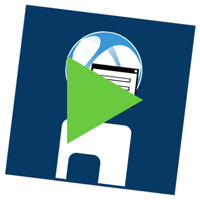 Last week we revised a new Thinfinity VirtualUI feature: the possibility to record your application sessions. Today, we will learn how to play those recorded sessions using the built-in Thinfinity VirtualUI Player.
As mentioned in the previous article, VirtualUI session recordings are stored as DAT and IDX files. That is why a special player is distributed along with the product installation. This player can interpret the recordings and make them available for visualization within the web browser.
Using the Built-in Thinfinity VirtualUI Player
Playing recorded VirtualUI sessions is easy. The Thinfinity VirtualUI Player is, of course, a VirtualUI web-enabled application. So, all you have to do is to make the Thinfinity VirtualUI player available as a VirtualUI application profile.
When added, this profile will be shown along with the rest of the profiles in the VirtualUI index page, provided that the user is authorized to see it: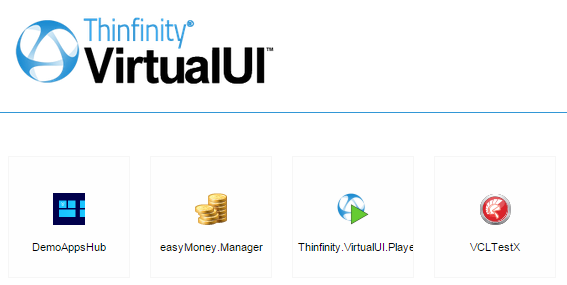 Configure this profile's permissions as you would a regular one. Select the users that will be allowed to access the player.
This is how the player looks once you access through the profile in the web interface:


In the playback controller you can open the recorded session file, select the track to play and the playing speed, pause, resume and restart the playing.
In order to reproduce a VirtualUI web enabled application session from the browser, choose an IDX session file and open it. When you see the "Loading…" message, press 'Play'.
When you are done, close the Player to return to the VirtualUI web interface.
In an upcoming post we will explain how to create your own session player using the Thinfinity VirtualUI SDK.
Stay tuned for this and other new features that will be released in the first quarter of the next year.
Thank you for choosing us in 2015! We wish you a 2016 full of happiness, health and success.