One of the most common user requirements is to enable remote desktop printing.
Whether you run Windows applications from a web browser or access a virtual desktop, printing files to a local printer is perhaps one of the most common tasks.
This article is a practical guideline for remote desktop printing, but if you need to install the Thinfinity Remote Printer Agent, you may need to check this guide instead.
Enable printing to a local printer from remote desktop
Enabling the remote printer in Thinfinity Remote Workspace is very simple.
If you are using "Access Profiles" you can enable this in the "Printer" tab: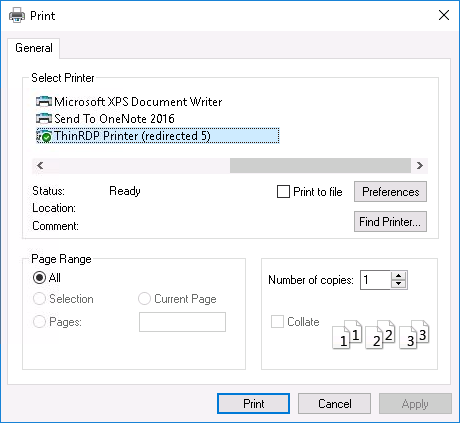 If you connect directly using the web interface, you will find this option in the "Resources" tab: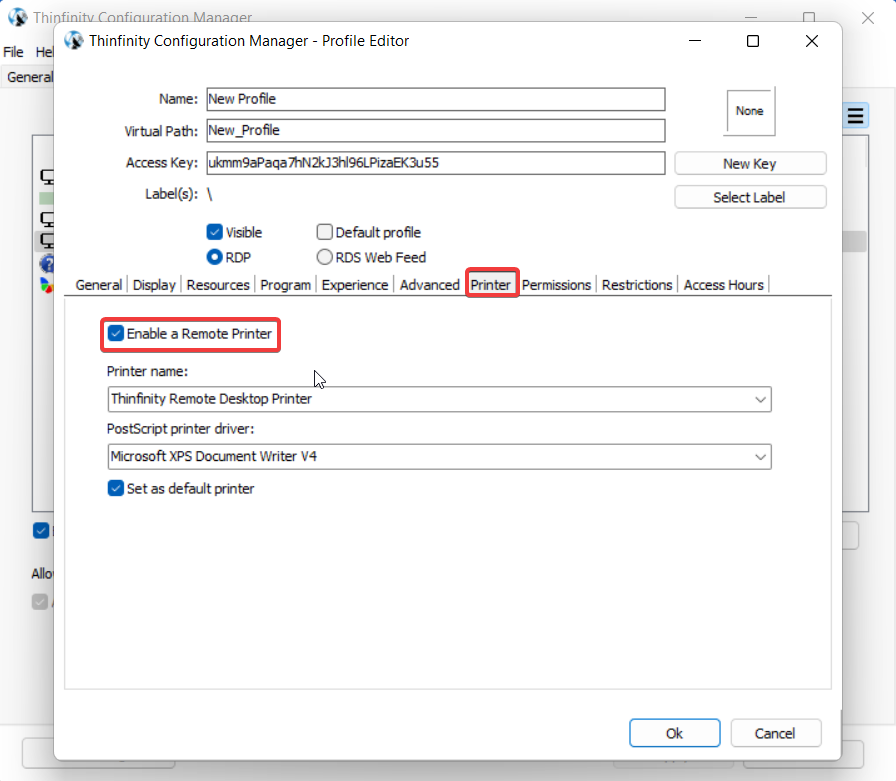 Thinfinity Remote Desktop uses a PostScript Printer Driver.
Depending on the remote desktop's Windows version you are connected to, it is necessary to set a different PostScript Printer Driver:
HP Color LaserJet 2800 Series PS driver is compatible with 2008 Windows versions.
HP Color LaserJet 8500 PS driver is compatible with 2003 Windows versions.
Microsoft XPS Document Writer V4 driver is compatible with Windows Server 2012, Windows Server 2016, Windows 8, and Windows 10.
Once you are connected to the remote desktop and the printer is enabled, you will be able to print from the remote desktop to a local printer, by choosing the ThinRDP Printer from the available printers: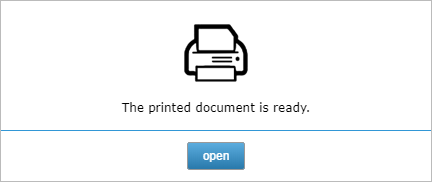 After you print the document, you will get prompted to open it: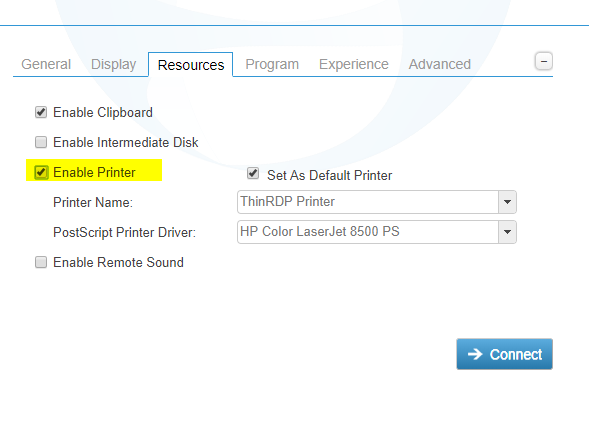 Finally, the document will be previewed in the web browser with the default PDF viewer, and you will be able to send it to your local printer.
Happy RDP printing!
Have any questions?
Book a call today to learn more about how Thinfinity can help your organization. We are always available to guide you and provide the best solution based on your specific needs.