The newly released Thinfinity® Remote Desktop 6.0 now supports Native Authentication.  Thinfinity Remote Desktop has always provided remote AD authentication.  In version 5.0 Thinfinity began supporting Azure AD and OAuth2.0.  With its newest release, Thinfinity now includes a Directory Services REST API, enabling Thinfinity to connect to external authentication sources.  
With Native Authentication, users are validated against the credential's database of usernames and passwords.  The integrated Directory Services API allows Thinfinity Remote Desktop to now authenticate with multiple user systems or any database available in the market.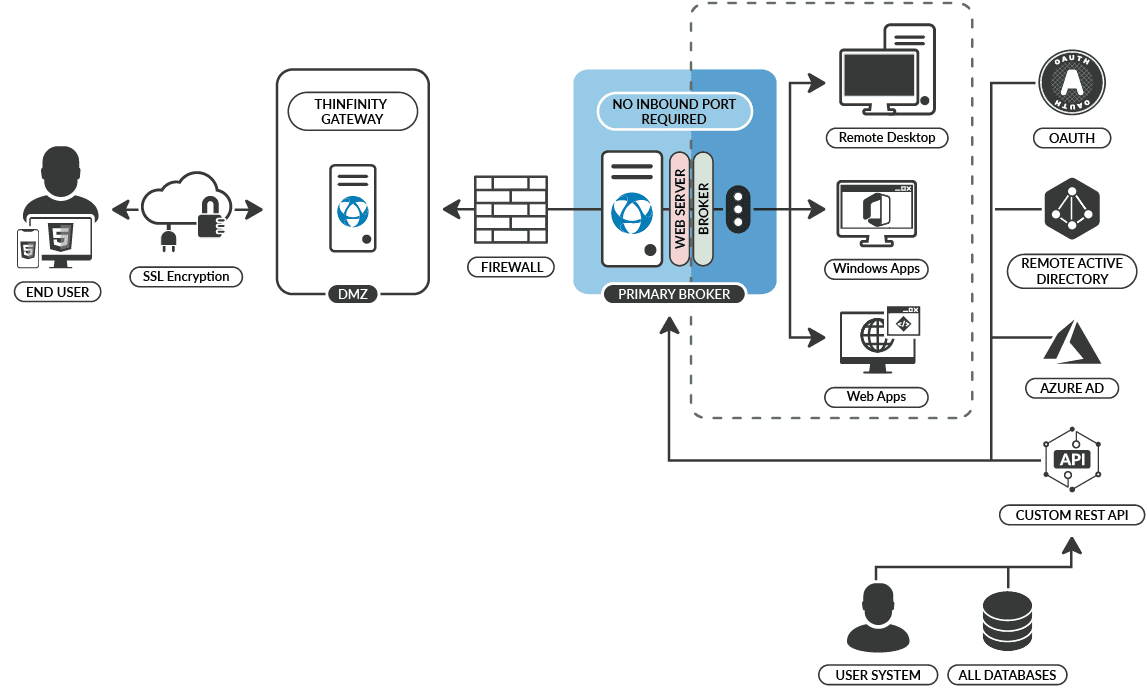 In other words, it utilizes whatever database you already have in place.  If you have a set of users already associated with an application, Thinfinity® will accommodate your existing authentication system.  No need to recreate a separate user base.  Thinfinity simply adapts to your existing infrastructure, fitting in and integrating with simplified ease.  
Native Authentication is one of the new features that makes Thinfinity Remote Desktop 6.0 the ultimate application publishing solution.  If you have an application that needs publishing along with a user database to authenticate against, we invite you to try out Thinfinity' s Native Authentication support for 30 days for free along with no obligation.  
Thinfinity® Remote Desktop 6.0 is the solution that organizations are seeking to publish their applications in the new hybrid era of work.
You can find greater user authentication flexibility in Thinfinity Remote Desktop 6 and Thinfinity Remote Workspace.