While some discuss if Microsoft Visual Basic 6.0 is still active, we agree with Tim Anderson's opinion (click here to read the full article): "VB will stick around for a while. It is still the macro language of Microsoft Office – and yes, this is essentially the VB 6.0 variant, still included in Office 2016, though it is called Visual Basic for Applications."
The present blog post is all about taking your old apps to the cloud. Those legacy apps are useful and robust and users love them. But these same users are now migrating to web environments. Can you put a VB6 Application on the web? Yes, you can!

We will show you how to adapt your VB6 application so you can publish your app to the web with Thinfinity® VirtualUI.
Find below the link to download 2 examples:
First, we will see how to start the app in the development environment using 'DemoVB6'.
To run the app you have to create VirtualUI object like this:
Private Sub Form_Load()
Set VUI = CreateObject("VirtualUI.VirtualUI")
VUI.DevMode = True
VUI.DevServer.Port = 6080
VUI.DevServer.Enabled = True
VUI.Start (60)

End Sub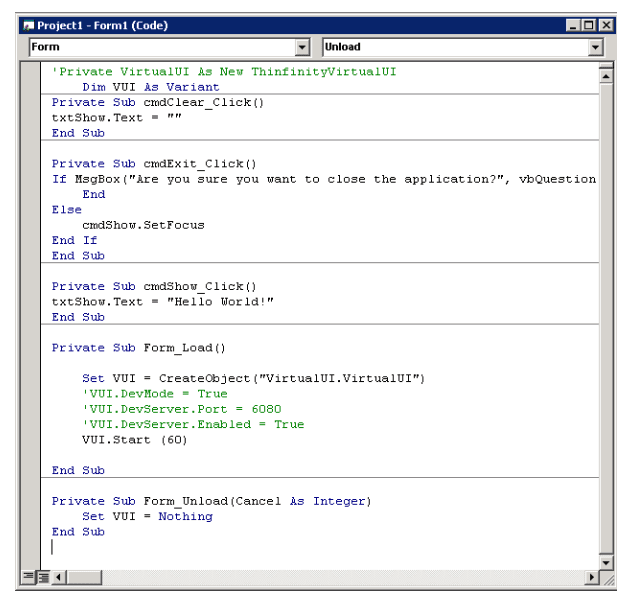 Bear in mind you might need to register VirtualUI's library. In order to do so, open command prompt as administrator and call VirtualUI's dlls with the command 'regsvr32' like this:
C:\Program Files\Thinfinity\VirtualUI\bin64>regsvr32 Thinfinity.VirtualUI.dll
C:\Program Files\Thinfinity\VirtualUI\dev\bin64>regsvr32 Thinfinity.VirtualUI.dll
After you run the application you should see that VirtualUI's development server will show on your system tray:

Now you should be able to see the app running in the desktop and in the browser.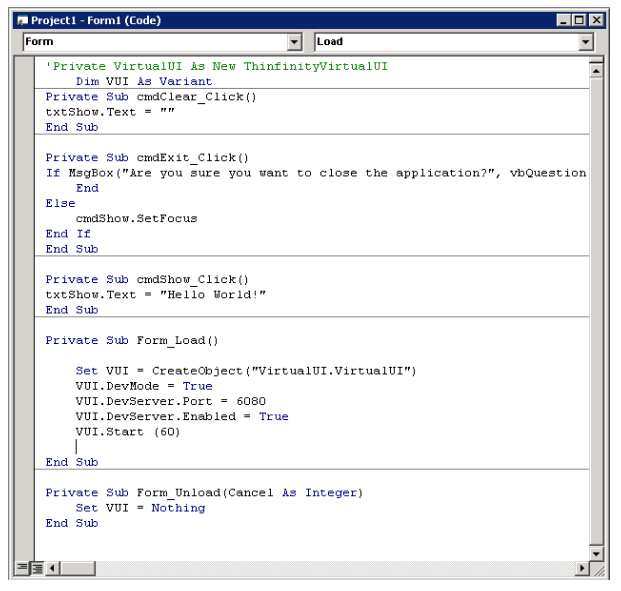 Left-Click it and hit 'Open Web Browser'.
To publish your app in the "prod" server manager you just have to comment the following lines:
VUI.DevMode = True
VUI.DevServer.Port = 6080
VUI.DevServer.Enabled = True
Like this: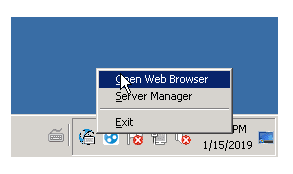 Now you can build the .exe of the app and add it to VirtualUI's server manager.
Would you like to have a private demo? There's no compromise and no cost. We will be happy to show up our solutions to you and your team. Contact us to get a demo. We will schedule a moment at your earliest convenience.
Got questions? Send us a message at [email protected] or leave a message on this same post.