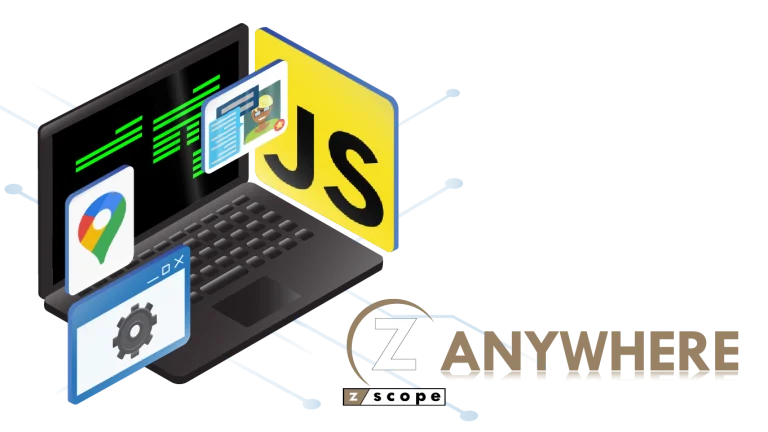 Public BETA release of zScope Anywhere v8.5
z/Scope Anywhere is our clientless, pure browser-based terminal emulator. What does this mean?
You will get rid of the client software! There's no need to install a terminal emulator application on each computer. Users can just open up any browser and load the client within the browser window.
And now we are happy to announce that a public beta release of z/Scope Anywhere 8.5 is already available. If you are a regular user of z/Scope Anywhere, here's a great opportunity to help us make the next release the best ever.
NOTE: zScope Anywhere v8.5 has been released. Check the notice about our newest browser based terminal emulator client here

Are you new to zScope Anywhere? You may want to start a free 30-day trial now! z/Scope has many highly valued features such as keyboard mappings and a customizable login page.
What's new on
z/Scope Anywhere?
Faster than ever
z/Scope can give you a solid performance while taking low system resources.
Our new Architecture improves the general performance optimizing at maximum the resource consumption of your server. This will allows you to manage more concurrent users per server without losing reliability.
Support for additional authentication methods
Okta Support

Okta Oauth 2.0 Support
Okta SAML Support

Azure
Auth0 Support
DUO 2FA Support
Forgerock OAuth 2.0 support
Licensing Server ready
License pooling (eases your VMs management)
Host Surfer 1.0
A Legacy Modernization Tool to create responsive web apps based on your current host system.
Licensing Server ready
License pooling (eases your VMs management)
A more detailed guide to the features and a download link can be found HERE.
In order to help us release z/Scope Anywhere 8.5 out of the beta on schedule in November, users of the beta release are encouraged to report any bugs, issues or errors at: [email protected]
Thank you in advance!
Cybele Software Team